Frequently Asked Questions (FAQ) / Certified Gemstones & Country of Origin
Can you certify country of origin for your gemstones?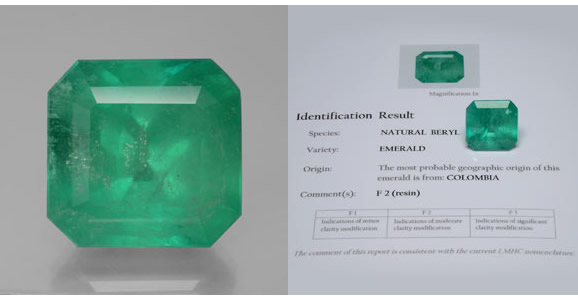 We offer identification reports from ICA GemLab and BGL labs that can identify or determine if a material is natural, and in many cases, any treatments and enhancements made to the gemstone in question. These types of brief identication reports do not certify country of origin. However, there is growing interest in certifying gemstone origin and by special request, we can offer full reports which can include origin statements (example: Sri Lanka or Ceylon sapphire, Burma ruby and Colombian emerald). Please be aware that the results are not always conclusive, and most labs offer their identification as a professional opinion of 'probable origin' only. For more information on this issue please see our article on country of origin. If you would like to inquire about this type of origin report that we can offer, please contact our customer service so that we can arrange the gemstone certification service for you.