Shop By
You Selected (400): White Quartz Gems - Quartz, Cat's Eye Quartz
Clear All
ID: 470529

1

pcs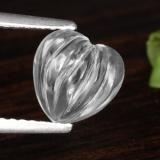 1.43 ct Quartz
7.7 x 7.7 mm
$
2.23
Item in Stock
ID: 470533

1

pcs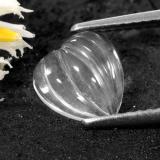 1.44 ct Quartz
7.7 x 7.6 mm
$
2.25
Item in Stock
ID: 470528

1

pcs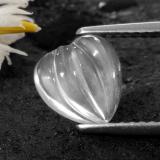 1.47 ct Quartz
7.7 x 7.7 mm
$
2.29
Item in Stock
ID: 395978

1

pcs
11.33 ct Quartz
14.6 x 14.5 mm
$
18.01
Item in Stock
ID: 470535

1

pcs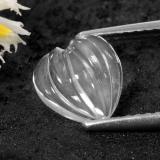 1.53 ct Quartz
7.5 x 7.6 mm
$
2.39
Item in Stock
ID: 470516

1

pcs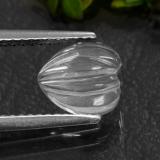 1.53 ct Quartz
7.9 x 7.7 mm
$
2.39
Item in Stock
ID: 395482

1

pcs
7.13 ct Quartz
12.1 x 12 mm
$
11.34
Item in Stock
ID: 470534

1

pcs
1.57 ct Quartz
7.7 x 7.7 mm
$
2.45
Item in Stock
ID: 395861

2

pcs
15.52 ct Quartz
12.2 x 12.2 mm
$
24.68
Item in Stock
ID: 470504

4

pcs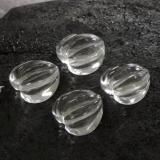 6.23 ct Quartz
7.7 x 7.6 mm
$
9.72
Item in Stock
White Quartz Gems
Quartz makes up one of the most popular gemstone groups in the world. The
quartz family
is the second most abundant mineral found in the Earth's crust. Quartz is known as being the definitive mineral for 7 on the Mohs scale of hardness. Other gemstones are often compared to quartz when it comes to classifying them as being hard, soft or durable. Quartz comes in a variety of colors and forms. Some
quartz gems
gems are transparent, while others are completely opaque.
White quartz
, also known as 'colorless' rock crystal, is one of the most common transparent white gemstone types, and it is quite suitable for most
jewelry designs
, including daily-wear rings.
However, when used as a diamond substitute, white quartz lacks the fire and dispersion of diamond and
sapphire
, but it offers excellent affordability and can be found in extremely large sizes. As a diamond alternative, colorless quartz should be given a round-brilliant or diamond-cut. It is not uncommon to find white quartz in oversized cocktail rings and fashion or
'costume' jewelry
, often in huge weights and sizes.
When white diamonds simply aren't practical or
cost-effective gems
, jewelers will often seek out alternative
white gems
, such as white quartz and white topaz. Clean, faceted
topaz
and
quartz
gemstones can often be found weighing 10 carats or more.