Shop By
You Selected (10166): Blue Gemstones
Clear All
ID: 488713

1

pcs
6.39 ct Topaz
15.1 mm
$
44.73
Item in Stock
ID: 452197

2

pcs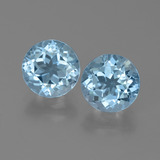 4.89 ct Topaz
8.2 mm
$
31.30
Item in Stock
ID: 492075

1

pcs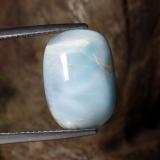 7.46 ct Larimar
15.8 x 11.4 mm
$
11.19
Item in Stock

VIDEO
ID: 439687

1

pcs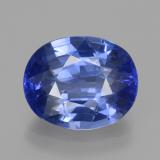 5.96 ct Sapphire
12.1 x 9.9 mm
$
16,688.00
Item in Stock

VIDEO
ID: 419652

1

pcs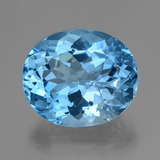 39.20 ct Topaz
22.5 x 18.9 mm
$
274.40
Item in Stock

VIDEO
ID: 364437

1

pcs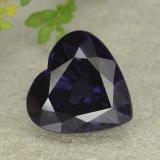 3.80 ct Spinel
9.6 x 9.2 mm
$
342.00
Item in Stock
ID: 455061

1

pcs
0.78 ct Topaz
7 x 5 mm
$
5.46
Item in Stock
ID: 455857

2

pcs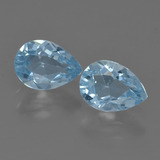 1.77 ct Topaz
7.1 x 5.1 mm
$
12.39
Item in Stock
ID: 455951

5

pcs
3.63 ct Topaz
7.1 x 5 mm
$
25.41
Item in Stock
Blue Gemstones
Blue
sapphire
is probably the best-known and most valuable blue gemstone, but it is not the only choice. Shop from our extensive collection of blue gemstones, including blue sapphire,
tanzanite
, blue tourmaline, fluorite, blue zircon, iolite, lapis lazuli, turquoise, sky blue, Swiss blue and London blue topaz, and many more. Choose from various sizes, cuts, shapes and shades of blue.
Blue gemstones
are ideal for both men and women's jewelry designs and both fine and tribal style jewelry. From this page, you can filter the results further by using the left-hand menu. For instance, you can shop by gem type, shape or cutting style. Using the check boxes at the top, results can be narrowed even further by singles, lots, faceted or cabochon gems. By using the top menu, you can search by origin, carat weight, size, price and other factors, to enable you to find the exact gemstone that you are looking for. All items are in stock and ready to ship.