Shop By
ID: 378940

25

pcs
0.48 ct Diamond
2.2 x 1.3 mm
$
435.51
Item in Stock
ID: 378941

26

pcs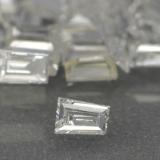 0.48 ct Diamond
2.1 x 1.1 mm
$
435.51
Item in Stock
ID: 378938

27

pcs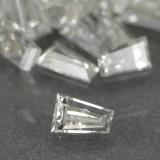 0.44 ct Diamond
2.3 x 1.1 mm
$
399.22
Item in Stock
ID: 378944

22

pcs
0.54 ct Diamond
2.3 x 1.5 mm
$
489.95
Item in Stock
ID: 378939

25

pcs
0.43 ct Diamond
2.2 x 1.2 mm
$
390.14
Item in Stock

VIDEO
ID: 460457

1

pcs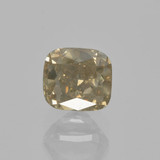 1.01 ct Diamond
5.1 x 4.7 mm
$
2,121.00
Item in Stock
ID: 378959

30

pcs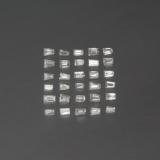 0.42 ct Diamond
1.7 x 1.3 mm
$
381.07
Item in Stock

VIDEO
ID: 460448

1

pcs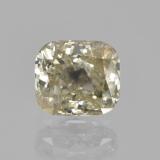 1.15 ct Diamond
6.3 x 5.6 mm
$
2,415.00
Item in Stock

VIDEO
ID: 378647

1

pcs
0.96 ct Diamond
8.1 x 5 mm
$
2,496.00
Item in Stock

VIDEO
ID: 382054

1

pcs
1.21 ct Diamond
5.6 x 5.3 mm
$
2,579.61
Item in Stock

VIDEO
ID: 382046

1

pcs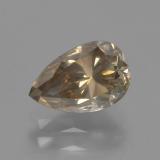 1.32 ct Diamond
8.3 x 5.4 mm
$
2,814.12
Item in Stock

VIDEO
ID: 460454

1

pcs
1.36 ct Diamond
5.9 x 5.5 mm
$
2,856.00
Item in Stock

VIDEO
ID: 382055

1

pcs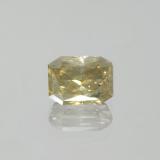 1.68 ct Diamond
7.5 x 5.6 mm
$
2,865.28
Item in Stock
Diamond
Diamond, the hardest known natural material, is named from the Greek "adamas", meaning invincible. A diamond is a transparent crystal of tetrahedrally bonded carbon atoms. Diamond is famed not only for its exceptional hardness, but also for its high refractive index and high dispersion of visible light - the ability to split white light into its component colors.

Diamonds can occur in nearly any color, though yellow and brown are by far the most common. Diamonds with a detectable hue other than yellow or brown are known as colored diamonds. If the color is strong enough, a stone may be referred to as a fancy colored diamond by the trade. Colored diamonds contain impurities or structural defects that cause the coloration, while pure or nearly pure diamonds are transparent and colorless.

Approximately half of the world's production of diamond comes from Central and Southern Africa, with other deposits found in Canada, India, Russia, Brazil, and Australia.