Shop By
You Selected (42788): Untreated Gemstones
Clear All
ID: 358238

1

pcs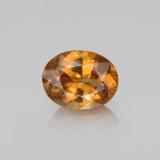 1.75 ct Zircon
7.8 x 6 mm
$
35.18
Item in Stock
ID: 484503

1

pcs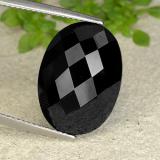 14.70 ct Spinel
18.2 x 13.2 mm
$
44.10
Item in Stock
ID: 315881

1

pcs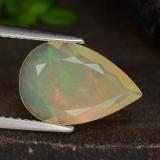 1.43 ct Opal
13.3 x 8.9 mm
$
60.06
Item in Stock

VIDEO
ID: 309548

1

pcs
2.85 ct Sodalite
15.6 x 7.1 mm
$
354.50
Item in Stock
Untreated Gemstones
The idea of treating gemstones is nothing new. Nowadays, gem treatments are a way to supply the global demand for colored gemstones with a very limited 'natural' supply. Many gem types are always, or almost always,
treated
. The most common gem treatment is
heat treatment
, which is routinely applied to
ruby
and
sapphire
. Other gems such as
emerald
,
tanzanite
,
blue zircon
and
blue topaz
, are generally treated to produce their distinctive color; in fact it's virtually impossible to buy blue topaz that has not been irradiated. Even for the most expert gem buyers, determining whether a gemstone has been treated or enhanced is not always easy, and usually requires much more than just a jeweler's loupe.
Even with advanced gemological equipment, many treatments are still almost impossible to detect. So for many gem and jewelry buyers, one of the best ways to ensure the gem they're acquiring is completely natural and untreated, is through the selective buying of gemstone varieties that for the most part are never enhanced in any way. If you're searching for untreated gemstones, you may be surprised to discover we carry over 100 different untreated gem types.