Shop By
You Selected (1354): All Gemstone Carvings
Clear All

VIDEO
ID: 470455

1

pcs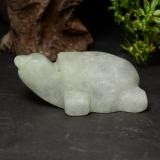 76.06 ct Jadeite
34.5 x 20.6 mm
$
38.03
Item in Stock
ID: 333779

1

pcs
38.42 ct Coral
32.8 x 17.2 mm
$
499.46
Item in Stock
ID: 470530

1

pcs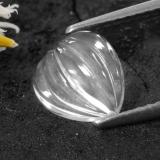 1.42 ct Quartz
7.7 x 7.6 mm
$
2.22
Item in Stock
ID: 256344

1

pcs
31.12 ct Coral
21.4 x 20.7 mm
$
495.00
Item in Stock
ID: 493818

1

pcs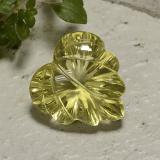 12.42 ct Quartz
16.1 x 15.7 mm
$
62.10
Item in Stock
ID: 470524

4

pcs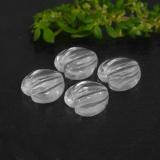 6.21 ct Quartz
7.7 x 7.7 mm
$
9.69
Item in Stock
All Gemstone Carvings
The concept that some
gemstone types
are considered 'precious', while others are only 'semi-precious' is actually a recent innovation that dates back to the 19th century. The term 'semi-precious' was first used in 1858 in reference to gems 'of less commercial value than a precious stone'. Precious stones were known as the 'precious four', which included sapphire, ruby, emerald and diamond. These four types typically command higher prices than other gems due to their color, brilliance and rarity
However, the distinction between precious and semi-precious gems is no longer recognized by most professionals in the trade. In fact, the 'traditional' list of precious gems has been expanded to include numerous gemstone types, including precious topaz, precious pearl, precious opal, precious coral and more. Many varieties are actually rarer and more precious than any original precious 4 gems, such as red beryl (bixbite), color-change alexandrite, red spinel, tanzanite, demantoid garnet and tsavorite garnet, for example.

We've now reached a point where precious and semi-precious has almost become meaningless. The original precious gems are still considered precious, but in our opinion (and many others'), all natural colored stones could be described as both precious and semi-precious gems.
Most gem-quality materials for precious gems (or semi-precious) are cut and polished as cabochons or faceted into fine jewelry gemstones. Very few gem-quality materials are reserved for natural carvings. Gemstone carvings are a rarity as they require a lot of good quality material and much of it is lost during the carving process. Not only is the material rare, but the carved result of a cameo, ornament or animal is much more unique than traditional gemstone shapes. Many cutters specialize in carving certain animals or statuettes, such as the fine jadeite carving experts - many of the best jade carver artisans hail from Asia, including China and Thailand.

Browse our large selection of gemstone carvings in various gem types including ruby, sapphire, amethyst, lapis lazuli and fire opal. Choose from carved animals, fruit, flowers and other ornamental objects online at GemSelect. Large carvings make fun collector's items, ornaments or conversation pieces, and smaller carvings are suitable for novelty jewelry projects, such as cocktail rings or brooches. Gemstone carvings are also great for gifts or feng shui pieces.