Shop By
You Selected (220): Square Topaz Gems - Topaz, Imperial Topaz, Mystic Topaz, Azotic Topaz, Rutile Topaz
Clear All
ID: 461549

1

pcs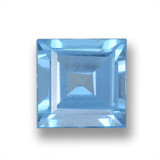 1.90 ct Topaz
6.9 x 6.9 mm
$
11.40
Item in Stock
ID: 461500

1

pcs
2.05 ct Topaz
6.9 x 6.7 mm
$
12.30
Item in Stock
ID: 341871

10

pcs
4.46 ct Topaz
4 x 3.9 mm
$
31.22
Item in Stock
ID: 341695

10

pcs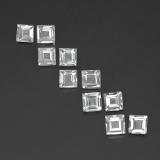 3.84 ct Topaz
4 x 4 mm
$
28.22
Item in Stock
ID: 461553

1

pcs
1.86 ct Topaz
6.8 x 6.6 mm
$
11.16
Item in Stock
ID: 461496

1

pcs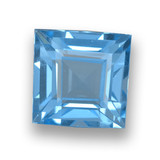 1.85 ct Topaz
6.8 x 6.6 mm
$
11.10
Item in Stock
ID: 461599

1

pcs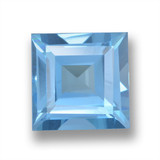 2.05 ct Topaz
7.1 x 7 mm
$
12.30
Item in Stock
ID: 341410

10

pcs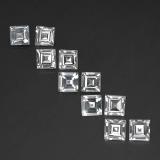 7.68 ct Topaz
5.1 x 5.1 mm
$
58.37
Item in Stock
ID: 341968

10

pcs
4.88 ct Topaz
4.1 x 4.1 mm
$
35.87
Item in Stock
ID: 461471

2

pcs
4.54 ct Topaz
6.9 x 6.9 mm
$
27.24
Item in Stock
ID: 341386

10

pcs
7.97 ct Topaz
5.1 x 5.1 mm
$
58.21
Item in Stock
ID: 341903

10

pcs
4.26 ct Topaz
4.1 x 4 mm
$
31.31
Item in Stock
ID: 461415

1

pcs
1.77 ct Topaz
6.7 x 6.6 mm
$
10.62
Item in Stock
ID: 341938

10

pcs
4.78 ct Topaz
4.2 x 4.2 mm
$
35.13
Item in Stock
ID: 461501

1

pcs
2.08 ct Topaz
6.9 x 6.9 mm
$
12.48
Item in Stock
ID: 461442

1

pcs
2.31 ct Topaz
6.8 x 6.8 mm
$
13.86
Item in Stock
ID: 342044

10

pcs
3.82 ct Topaz
4.1 x 4 mm
$
26.74
Item in Stock
ID: 341427

10

pcs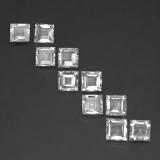 7.41 ct Topaz
5.2 x 5 mm
$
53.66
Item in Stock
ID: 341385

10

pcs
6.97 ct Topaz
5.1 x 5 mm
$
50.79
Item in Stock
ID: 348660

10

pcs
3.87 ct Topaz
4 x 3.9 mm
$
27.09
Item in Stock
ID: 461654

2

pcs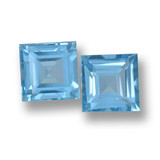 4.38 ct Topaz
7 x 7 mm
$
26.28
Item in Stock
Square Topaz Gems
Topaz
of any type is an important jewelry stone due to its
hardness
(8 on the Mohs scale) and high refractive index.
Topaz comes in many colors, including clear, brown, yellow, orange, red, pink and blue.
Blue topaz
, with a pale to medium blue color created by irradiation can be found in very large sizes at affordable prices. The fine golden-yellow variety, known as
imperial topaz
, is relatively scarce.
The most common shapes for finished gemstones are round, oval, square, marquise, baguette, cushion, heart and etc. For square-shaped gemstones,
princess-cut gems
are most popular, cut with a 1:1 length-to-width ratio. Square faceted gems may also be step-cut rather than brilliant-cut as seen in the princess-cut style.
Brilliant-cut gems
are designed to bring out the brilliance in a gem, whereas step-cut gemstones establish more emphasis on bringing out the natural color of a gem. There are even several mixed cut-styles that feature an overall square shape, perhaps featuring facets on the pavilion combined with a smooth, domed crown. Examples of mixed-cut gemstone styles include
rose-cut gems
, buff-top gems and
checkerboard-cut gems
. Square shapes gems are also offered as square
cabochon gems
. Square cabochons are usually domed, but unlike oval and round cabochons, square shapes often come to a crease due to the overall shape of the gem.