Shop By
You Selected (207): 1 Carat Sapphires - Sapphire, Star Sapphire, Color Change Sapphire
Clear All

VIDEO
ID: 448533

1

pcs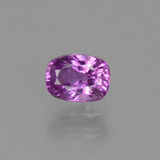 1.16 ct Sapphire
6.5 x 4.8 mm
$
559.12
Item in Stock

VIDEO
ID: 447791

1

pcs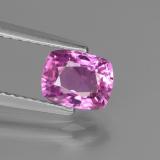 1.22 ct Sapphire
6.7 x 5.3 mm
$
587.23
Item in Stock

VIDEO
ID: 447702

1

pcs
1.10 ct Sapphire
6.9 x 5.7 mm
$
529.47
Item in Stock

VIDEO
ID: 447839

1

pcs
1.24 ct Sapphire
6.6 x 5.8 mm
$
596.86
Item in Stock

VIDEO
ID: 448563

1

pcs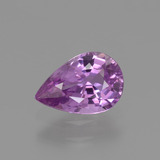 1.13 ct Sapphire
7.9 x 5.3 mm
$
544.66
Item in Stock

VIDEO
ID: 447700

1

pcs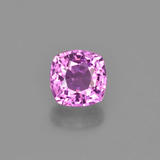 1.14 ct Sapphire
5.8 x 5.8 mm
$
548.73
Item in Stock
1 Carat Sapphires
Sapphire, with its
Mohs hardness
score of 9, second only to diamond, is one of the most valuable and wearable of all gemstones. Famed for its brilliance and rich blue color,
sapphire
actually occurs in a wide range of colors, including pink, yellow and green. 1 carat natural sapphire gemstones may be used in various jewelry designs, from engagement rings to earrings. Our 1 carat sapphire stones are available in various shapes, cuts and colors, such as blue, fancy pink, yellow, violet and white. Sapphire is every color of corundum except for red, which is ruby. The name corundum comes from the ancient Sanskrit "kuruvindam", while the name "sapphire" comes from the Persian word "safir".
Sapphire
is seen as the guardian of love. When given as a gift it enhances love and tunes your spirits to one another. Also, it has been used to banish envy and jealousy as well as promote fidelity in marriage. From this page, you can use our filters at the top or on the left-hand side to find sapphire gems by color, shape, cut and so on. For example, select 'pink' to see all of our pink 1 carat sapphire
gems by carat weight
. Select 'round' to see all of our 1 carat round sapphire gems. Also filter by single, pairs, lots, faceted gems or cabochons by using the check boxes at the top.