Alexandrite Gemstone Information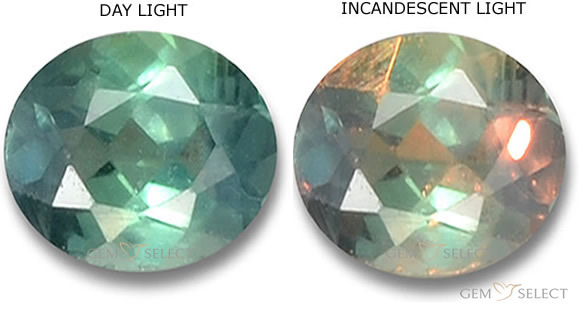 Buy Color Change Gemstones from GemSelect
About Alexandrite - History and Introduction
Alexandrite is one of the rarest of all colored gemstones available today. More specifically, it is an extremely rare color change variety of chrysoberyl (a cyclosilicate). Despite its name, chrysoberyl, which is an aluminate of beryllium, does not actually belong to the beryl mineral group, but rather, it is classified as its own independent mineral group.

The history of alexandrite is quite controversial, dating back to the times of Imperial Russia. It is said that the stone was named after the Russian tsar, Alexander II (1818 - 1881), but it was discovered by a Finnish mineralist called Nils Gustaf Nordenskiöld (1792 - 1866). When Nordenskiöld first discovered alexandrite in 1834, it was initially thought to be an emerald because it was discovered in emerald mines located in Russia's Ural region, near the Tokovaya River. The specimen was later identified as a chromium bearing, color change variety of chrysoberyl. Legends claim that the discovery of alexandrite was made on the very day the future tsar of Russia became of age. Inevitably, the red and green color change stone was to be declared the official gemstone of Imperial Russia's Tsardom.

The color change phenomenon seen in alexandrite is referred to as the 'alexandrite effect'. The change in color can be observed under certain lighting conditions, typically under daylight and incandescent lighting. Alexandrite is also a strongly pleochroic gem. It can display emerald green, red, orange and yellow colors depending on which angle the stone is viewed from. The pleochroic properties of alexandrite are completely independent from its unique color change ability. Typically, alexandrite exhibits an emerald-green color in daylight, and raspberry-red under incandescent lighting. Alexandrite can also occur with yellowish and pink colors, and extremely rare specimens can exhibit chatoyancy (cat's eye) effects when cut en cabochon. The color change 'alexandrite effect' is a result of the strong absorption of light in the yellow and blue portions of the color spectrum.
| | |
| --- | --- |
| | |
Most chrysoberyl is colored by iron, but alexandrite color is a result of chromium traces. Through spectroscopic analysis and testing, alexandrite can be distinguished from other similar stones. Ordinary specimens of chrysoberyl may also contain chromium coloring agents, but unless they exhibit a color change ability, they are only identified as chrysoberyl and not alexandrite.
The original source for alexandrite was in the Ural region of Russia, but these mines have long been depleted. For quite some time, the worked out mines of the Urals were thought to have been the only source for large alexandrite stones, specifically specimens weighing 5 carats or more, but very recently in 1987, large specimens were discovered in Minas Gerais, Brazil. Other sources for alexandrite include Myanmar (Burma), Sri Lanka, Tanzania, India (Andhra Pradesh) and Madagascar.
Buying Alexandrite and Determining its Gemstone Value
Back to Top
Alexandrite Color

Alexandrite's green hue is a result of chromium impurities. Chromium is the same coloring element found in emerald, the green variety of precious beryl. Sri Lanka (Ceylon) alexandrite is known to exhibit a khaki to brown color change. Alexandrite with Zimbabwe origin usually has very little color change and they are typically darker in color with tints of purple. Tanzanian specimens tend to occur with lighter tones and possess moderate to good color change. Brazilian alexandrite is known to be highly saturated and exhibits a blue to purplish color change. The most desirable alexandrites are those with pure hues and a strong color change ability.

Alexandrite Clarity and Luster

Alexandrite stones are typically clean in clarity and once cut and polished, the will exhibit a vitreous luster. Alexandrite in the rough can range from transparent to opaque. Fine alexandrite is considered to be more valuable than blue sapphire, emerald and ruby, especially alexandrite over 1 carat in weight. Sri Lanka is known to produce the cleanest alexandrites, often lacking any visible inclusions at all.

Alexandrite Cut and Shape

Alexandrite is rarely found in large sizes. Any specimens weighing over three carats are considered to be extremely rare. The largest cut alexandrite gemstone weighs 66 carats and is currently located in Washington, D.C.'s Smithsonian Institution. Alexandrites are often faceted in traditional shapes such as oval, round, pear, marquise and cushion cuts, but they are also commonly found in fancy shapes such as heart and trillions cuts too. They are not typically cut en cabochon, unless they possess chatoyant properties.

Alexandrite Treatment

Alexandrite gemstones are typically untreated, but imitation stones do exist. Occasionally, alexandrite stones may be dyed or oiled, but this is not very common. Many alexandrites are synthetic (lab-grown) and others may be natural 'simulated' gemstones, such as color change garnet, sapphire or spinel. Many lab-grown (synthetic) alexandrite stones are actually corundum (ruby / sapphire) that has been laced or infused with either chromium or vanadium to provide color. It is very expensive to create synthetic alexandrite, so even lab-grown stones can be very costly. Synthetic alexandrite has been available on the market since the 1960s.
| | |
| --- | --- |
| Chemical Formula: | BeAl2O4 - Beryllium aluminate oxide |
| Crystal Structure: | Orthorhombic |
| Color: | Golden yellow, green, green yellow, brownish, red, multicolor |
| Hardness: | 8.5 on the Mohs scale |
| Refractive Index: | 1.746 - 1.763 |
| Density: | 3.70 - 3.78 |
| Cleavage: | Good |
| Transparency: | Transparent to opaque |
| Double Refraction / Birefringence: | From 0.007 to 0.011 |
| Luster: | Vitreous |
| Fluorescence: | Typically none |
Alexandrite Gemstone Varieties or other Similar Gemstones:
Back to Top


Chrysoberyl Cat's Eye
Alexandrite is a rare color change and chromium-bearing variety of chrysoberyl. There are a few other chrysoberyl varieties available; most are categorized because of an optical property, such as color, color change effect and chatoyancy. There are also several gem types that are often confused or used as imitations of alexandrite, such as color change garnet, spinel and sapphire; but none of them are actual varieties of alexandrite or chrysoberyl.
Most Popular Related Gemstones:

Chrysoberyl and chrysoberyl cat's eye (cymophane) are the most popular varieties of alexandrite chrysoberyl.

Lesser Known Related Gemstones:

Cat's eye alexandrite (cymophane alexandrite), pink alexandrite, yellow alexandrite (cymophane) and vanadium chrysoberyl are among the rarest varieties of chrysoberyl available.
Alexandrite Gemstone Mythology, Metaphysical and Alternative Crystal Healing Powers
Back to Top
Alexandrite is a stone that is associated with discipline and self-control. Many believe that alexandrite and chrysoberyl stones can promote concentration and strengthen the ability to learn. It also helps in evoking the wearer of the stone to strive for excellence. Chrysoberyl gemstones are said to bring peace to the mind, clear one's thinking and they have the ability to increase self-confidence.

In Russian legend, alexandrite crystal powers were thought to carry good luck, fortune and love to its owner. It is also said to carry a good omen. Alexandrite was believed to be the stone that could bridge the physical and spiritual world. It is a stone associated with the crown chakra and so it carries strong, warm healing energies and is believed to be able to strengthen creativity, imagination and intuition. Alexandrite is the birthstone for June, and whoever wears alexandrite will reap the many benefits and astrological powers it possesses.
Disclaimer: Metaphysical and Alternative Crystal Healing Powers and Properties are not to be taken as confirmed advice. Should you have any medical conditions, please see a licensed practitioner. This information is not to replace the advice of your doctor. GemSelect does not guarantee any claims or statements made and cannot be held liable under any circumstances.
Alexandrite Gemstone and Jewelry Design Ideas
Back to Top
Most large alexandrite gemstones can only be found in old period jewelry, since new material is so extremely rare. Many English Victorian jewelry designs feature alexandrite stones, but mostly smaller stones. Antique Russian jewelry designs are famous for using some of the largest alexandrites available.

Alexandrites are a hard and durable stone, and so they are ideal for any jewelry design such as rings, earrings, pendants, brooches, pins and pendants. Since they are often very small and expensive, they are usually set and utilized as accent stones rather than center stones. They are perfect for creating halo jewelry designs as well as eternity and anniversary bands. For those fortunate enough to celebrate 55 years of marriage, alexandrite is the official gemstone representing this remarkable anniversary. It is best to source matching alexandrite lots, because they are mainly used for specific jewelry designs requiring multiple stones of the same size.
Note: Buy colored gemstones by size and not by carat weight. Colored stones vary in size-to-weight ratio. Some stones are larger and others are smaller than diamonds by weight in comparison.
Alexandrite Gemstone and Jewelry Care and Cleaning
Back to Top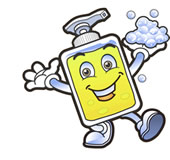 Alexandrite and chrysoberyl in general is a very durable and is suitable for everyday wear. Even so, it is still important to properly care for your jewelry or stones. Alexandrite can be easily cleaned using a mild soap and warm to room-temperature water. Alexandrite gemstones can be wiped down using a soft cloth or a soft bristle toothbrush. Be sure to avoid any harsh chemicals or bleach and also rinse well to ensure all soapy residue is thoroughly removed.

Alexandrite is durable enough to be cleaned using ultrasonic cleaners or steam, but care should always be taken when using these methods. Always remove alexandrite and jewelry before any vigorous physical activity or household chores. When removing jewelry, it is important to not pull from the stone, because doing so can weaken the metal or prongs and eventually lead to a lost stone. Alexandrites are harder than most other gemstones, which means they can easily scratch softer stones such as quartz, tourmaline, zircon and spinel. Therefore, when storing loose alexandrite gemstones and gemstone jewelry, wrap them with a soft protective cloth and store them separately from other gemstones.