Shop By
You Selected (97): Zambian Emerald Gems - Emerald
Clear All

VIDEO
ID: 459355

1

pcs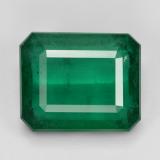 11.48 ct Emerald
14.7 x 12 mm
$
27499.00
Item in Stock

VIDEO
ID: 459476

1

pcs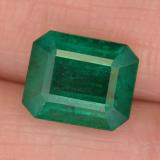 2.96 ct Emerald
9.4 x 7.7 mm
$
5624.00
Item in Stock

VIDEO
ID: 459478

1

pcs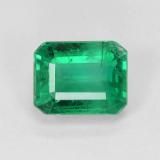 2.08 ct Emerald
8.3 x 6.5 mm
$
3744.00
Item in Stock

VIDEO
ID: 415938

1

pcs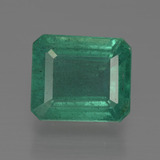 3.89 ct Emerald
9.7 x 8.5 mm
$
3119.99
Item in Stock

VIDEO
ID: 459481

1

pcs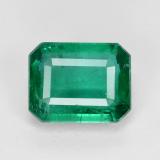 1.94 ct Emerald
8.2 x 6.4 mm
$
3104.00
Item in Stock

VIDEO
ID: 459479

1

pcs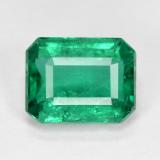 2.28 ct Emerald
8.8 x 6.9 mm
$
4104.00
Item in Stock

VIDEO
ID: 415879

1

pcs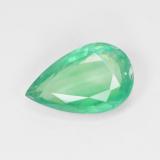 3.27 ct Emerald
13.7 x 8.7 mm
$
2844.90
Item in Stock

VIDEO
ID: 403272

1

pcs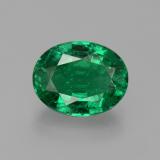 2.47 ct Emerald
10 x 7.9 mm
$
8022.21
Item in Stock

VIDEO
ID: 459480

1

pcs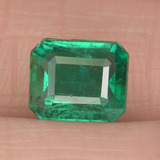 1.64 ct Emerald
7.7 x 6.4 mm
$
2624.00
Item in Stock

VIDEO
ID: 415937

1

pcs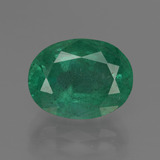 4.20 ct Emerald
11.5 x 8.9 mm
$
3359.99
Item in Stock

VIDEO
ID: 412131

1

pcs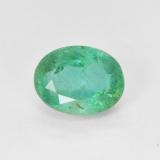 1.96 ct Emerald
8.8 x 6.7 mm
$
1959.99
Item in Stock

VIDEO
ID: 403273

1

pcs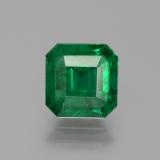 1.65 ct Emerald
7.4 x 7.2 mm
$
5358.97
Item in Stock

VIDEO
ID: 412020

1

pcs
1.83 ct Emerald
8.9 x 7 mm
$
1829.99
Item in Stock

VIDEO
ID: 299260

1

pcs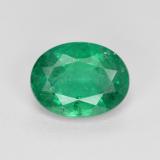 1.63 ct Emerald
8.9 x 6.8 mm
$
1629.99
Item in Stock
ID: 412130

1

pcs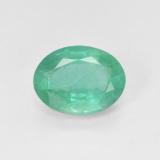 1.62 ct Emerald
8.9 x 6.8 mm
$
1619.99
Item in Stock

VIDEO
ID: 299235

1

pcs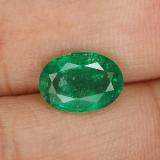 1.60 ct Emerald
9.5 x 6.8 mm
$
1599.99
Item in Stock
ID: 412215

1

pcs
0.59 ct Emerald
7.1 x 5.1 mm
$
236.00
Item in Stock

VIDEO
ID: 342010

1

pcs
1.55 ct Emerald
8.5 x 6.5 mm
$
1549.99
Item in Stock
ID: 299233

1

pcs
1.52 ct Emerald
8.4 x 6.4 mm
$
1519.99
Item in Stock
Zambian Emerald Gems
The Republic of Zambia, located in Southern Africa, is a region rich in gemstone deposits, and most notably fine green
emerald
. Although Colombia has been the world's most important source for fine quality emerald for most of time, as of recently, many fine emeralds have been sourced from Zambia. Since the late 1970s, Zambia has been commercially producing emeralds on a large-scale, but it wasn't until decades later than Zambian emerald took off with great success. The color of emerald from Zambia tends to be a more saturated green than Colombian material, but what's most notable about Zambian emerald is its higher level of transparency and
clarity
. Zambia produces roughly 20 percent of the world's emerald supply and has earned itself a fine reputation as one of the most respected emerald sources. Some Zambian emeralds are dark-green, while some exhibit a bluish tone, especially when viewed under incandescent lighting. Many Zambian emeralds can easily rival the finest Colombian emeralds when it comes to color.
Emerald is considered to be the most precious stone in the
beryl
group, though bixbite (red beryl) is the rarest and most valuable. However, since bixbite is so rare, it is commercially unavailable for most gem seekers. By definition, emerald is a medium or dark-green beryl, often with a secondary bluish hue. The green color of emerald is derived from chromium or a combination of both vanadium and chromium. A slightly bluish-green with medium dark tone and strong to vivid saturation is considered top color, and while clarity is important, inclusions for the most part are well-tolerated. Independent gem labs even state that good quality emerald usually ranges from SI to I grade clarity. Emerald is rarely found eye-clean.
Emerald is routinely oiled to improve color and clarity, with some being lightly treated with colorless oil. Additionally, some emerald may be enhanced with the use of more viscous resin and colored dyes. Emerald is rarely ever brought from the mine to market untreated. For those who plan to own emerald, keep in mind that as the oil treatment fades, loss of color will occur and inclusions will become more evident over time. Emeralds will often require re-oiling after years of wear, in order to bring back their full beauty.