Click for Details
9 pcs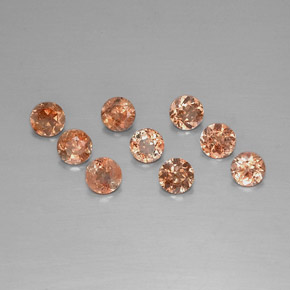 Round Orange Andalusite
0.24 ct (total 2.16ctw)
4 mm
Item in Stock
Click for Details
9 pcs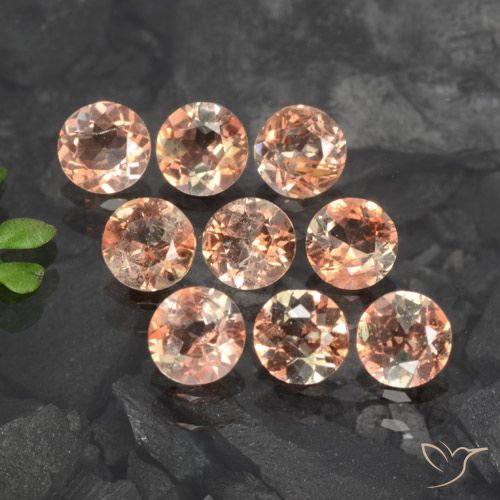 Round Orange Andalusite
0.23 ct (total 2.05ctw)
3.9 mm
Item in Stock
Certified Customer Reviews
Overall Rating -> 8

Nice selection of different types of gemstones and it's nice to be able to filter your options to get close to what you are looking for. Plus each gem is photographed so you see the actual look of the specific gems you are considering
Posted By Mix in May, 2020
Overall Rating -> 10

The Ruby Zoisite bird is beautiful and will delight my sister, I hope, for her birthday in July. I, personally love the stone which is within her ruby birthday stone, and the bird appears beautifully carved.
Posted By Jewels in May, 2020
Overall Rating -> 9

Gemstones are accurately portrayed and comes with a gemologist confirmation of authenticity (not appraisal) but still helps when I set in my settings to make and sell rings.
Posted By JewelerUSA in May, 2020
Overall Rating -> 10

It was a good experience.
Posted By Marc in May, 2020
Overall Rating -> 9

I would recommend gem select. They care about all details from description to quality to packaging to shipping. I specialize in turquoise so I would like more explicit provenance than "American"... Couldn't they give me mine or at least state? Never the less very classy. Also, their turquoise cabochons are very thick for good and bad. I cut many in half to make them more versatile and commercially useful. If one can't do that then you are going to have to settle for wire wrapped jewelry. I think that overall thy are a great resource.
Posted By Baddadsilver in May, 2020
Overall Rating -> 10

I am looking forward to my purchased opal to be set in a ring and a necklace for my sister for her birthday present I am interested I working with this company in the future if we are happy with our opals thanks so much for your communication
Posted By Amy in May, 2020
Gemstone Information
Popular Gemstones