Blue Gemstones: A Guide to Colored Stones
When it comes to colored gemstones, color is king. Today, many customers prioritize color and are less concerned with the actual gemstone variety as long as the stone is durable enough for their purpose.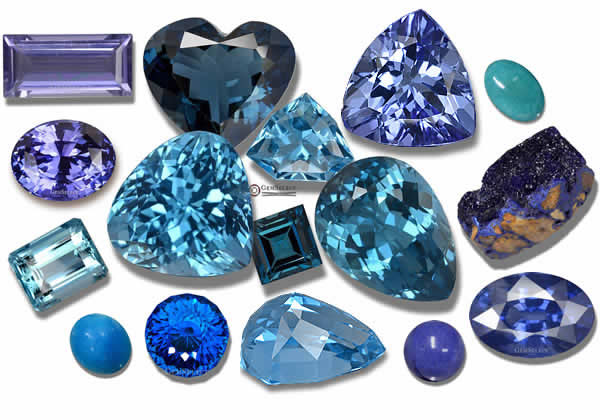 However, finding gems by color can often be very difficult especially since gemstone dealers tend to list availability by gem type or gem variety rather than by gem color. When most people think about a blue gemstone, sapphire is usually the first gemstone to come to mind, but there are a number of other blue gemstones available today.
Using our guide below, you can learn about some of the most popular blue gemstones choices available today:
First Published: June-09-2014
Last Updated: May-11-2022
STAY IN TOUCH
*You're signing up to receive GemSelect promotional email.
Privacy Notice © 2005-2022 GemSelect.com all rights reserved.
Reproduction (text or graphics) without the express written consent of GemSelect.com (SETT Company Ltd.) is strictly prohibited.
2478
Popular Gemstones

All Gemstones (136)

Main Categories

| | |
| --- | --- |
| | Drilled Gems, Briolettes and Beads |
English speaking customer support only
Toll Free - USA & Canada only:
1-800-464-1640

International:
+66-39609697
Save Money
No shipping Fees for Additional Items!
$8.90 Worldwide Shipping
Size and Weight
Gems are always measured in Millimeter (mm)
Dimensions are given as;
length x width x depth,
except for round stones which are;
diameter x depth
Select gems by size, not by weight!
Gem varieties vary in density, so carat weight is not a good indication of size
Note: 1ct = 0.2g