Gemstone Jewelry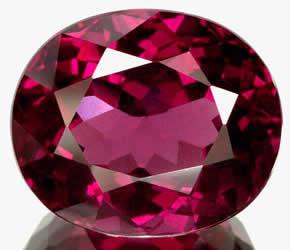 Rhodolite Garnet
Colored gemstone jewelry has always been popular, but the range of choices and colors has never been so varied as it is today. Not so many years ago, you could find only sapphire, emerald and ruby pieces in your typical jewelry store. The choices expanded somewhat when jewelers starting carrying birthstone jewelry, and you might find amethyst, topaz, garnet and peridot rings as well.
However, for gemstone lovers it is often less than satisfying buying commercial gemstone jewelry. For one thing, many of the gems in such jewelry are low quality stones, designed to keep down the cost of the final piece of jewelry. Moreover, it is often impossible to get any information about the stones set in such jewelry, such as their country of origin or any treatment that may have been used in processing the stone.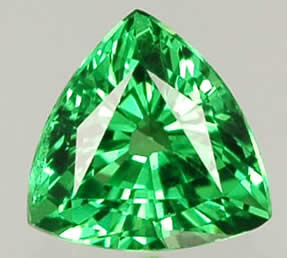 Tsavorite Garnet
The choice of gemstones in commercial jewelry also tends to be very limited. This is true of the choice of gem varieties, and the choices in cut, size and quality of each variety. Your local jeweler may carry some garnet jewelry, but can you choose from spessartite, rhodolite, hessonite, pyrope, grossularite and tsavorite garnet varieties?
Of course it is unreasonable to expect a retail jeweler to carry garnet jewelry in all those varieties, not to mention all the different cuts and sizes that a customer might want to consider. That is why many gemstone lovers take a different approach in buying gemstone jewelry. They buy high quality loose gems and have them set by a jeweler or jewelry designer.
| | |
| --- | --- |
| | |
| Bi-Color Tourmaline | Red Spinel |
This approach has both advantages and disadvantages. The advantages are numerous. They include the ability to buy exactly the gemstone you want, in the variety, color, size, cut and quality of your choice. Imagine being able to choose from 1,000 different pieces of tourmaline to find the exact color you've always wanted. You can buy your gems from a gemstone specialist who carries many of the 100+ varieties of gemstones available on the market. Some of these gems, such as natural spinel, are rarely found in commercial jewelry due to their rarity. A specialized gemstone dealer will know the origin of the gems for sale, and any treatments that may have been used to enhance them. The seller will also be able to provide certification for the gems on sale.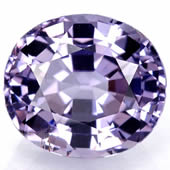 Violet Spinel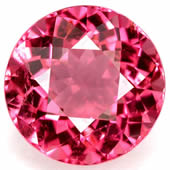 Pink Tourmaline
The main disadvantage of buying loose gems is time and, to some degree, cost. If you buy a gemstone in a standard or calibrated size, it will be easy for a jeweler to mount it in a standard commercial setting. If you are having a custom design created for you, then it is unnecessary to buy a stone in a calibrated size, since the jeweler can create a setting to accommodate whatever size of stone you buy. But there will be additional cost and time involved.
High quality gems are, of course, more expensive, but you might be surprised that the cost of many varieties are very reasonable if you find a wholesale dealer. Custom jewelry is naturally more expensive than commercial quality goods, but if you have purchased a special gemstone for a special piece of jewelry to be enjoyed for many years, the extra cost may be insignificant.