Collector Gems


Most people assume that collector gems consist only of rare and unusual gemstones with price tags to match. Many collector gemstones are indeed both rare and expensive, but many collector gems can still be acquired on a very modest budget.

In addition to rare gem types, collector gems include many gem varieties that are simply too soft, too fragile, too brittle, or in the case of organic gemstones, too endangered to be worn as jewelry for everyday wear. Due to their fragility, they are sought after primarily by collectors and other related industry professionals, though in most cases, they can still be set in occasional-wear jewelry.

Collector gemstones can be found faceted, rough or en cabochon. If they are worn as jewelry, they are typically mounted into very protective settings, and more often than not, as earrings or pendants rather than rings and bracelets.

Howlite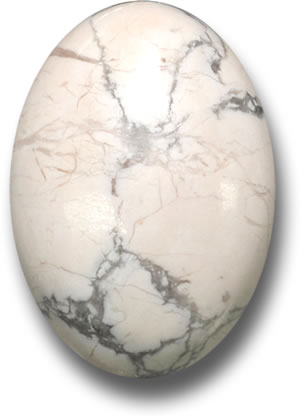 Howlite is a milky white colored material that is composed of calcium borosilicate hydroxide. First discovered in 1868, it was named after its founder, Henry How, a Canadian mineralogist. Howlite, in its natural state, resembles white turquoise, so much so, it is often falsely traded as white turquoise.

Due to howlite's fair porosity, it is often dyed to imitate other minerals. In fact, howlite is probably more famous for its ability to imitate other gems, rather than for its natural state. Turquenite is an artificial blue variety of howlite that resembles natural blue turquoise.

Even though howlite is often used to imitate more expensive gem varieties, howlite's beauty remains uncontended. The natural color of howlite is that of freshly fallen snow, and with a luster as soft as porcelain silk, finely polished howlite remains undeniably, a breathtakingly attractive collector's gem.

Calcite

Calcite is sometimes referred to as limespar. It is a very well-known mineral referenced in Frederich Mohs' scale of mineral hardness. Calcite is used as the primary component of chalk, which is indicative of its softness. Calcite is also a principal constituent found in both marble and limestone.

Calcite is a luminescent mineral, with a double refraction of 0.172. It occasionally shows fluorescence and phosphorescence and this phenomenon is evidently visible, especially with colorless specimens. Calcite typically occurs in white, like the inclusions found in lapis lazuli. Colorless specimens of calcite are also abundant. The color of calcite is dependent upon which of many common impurities occur within it. One may also find grey, red, yellow, orange, blue, violet, brown and even black specimens.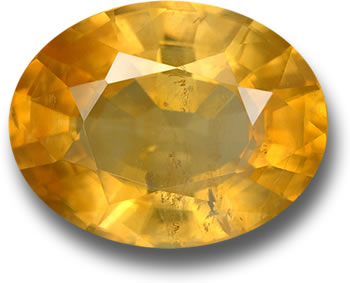 Calcite can be used as an acid neutralizer and is sometimes used in pharmaceutical antacids. Even more surprising, scientific experiments have been conducted with calcite in order to research the possibilities of an actual "cloak of invisibility". Believe it or not, because of calcite's natural birefringent qualities, studies have proven that it can indeed refract light around a solid object, thus rendering a specific object "invisible" from all three dimensions. Even though the "invisible" object was of microscopic size, the possibility of invisibility using calcite is still exciting, and makes calcite an interesting choice for collectors.

Labradorite

Labradorite is a feldspar group mineral that is known for its schiller effect in lustrous tints of metallic color. Since this amazing form of iridescence most famously occurs in labradorite, the phenomenal trait was appropriately named "labradorescence".
Metallic blues, violets and greens are the most common schiller colors found in labradorite, and specimens can also be found with all of the spectral colors. Specimens that display flashes of yellow, orange and red are classified as "spectrolite", a variety of rarer colored labradorite. Surprisingly the body tone of labradorite is actually a dull, dark and smoky grey to grey-black color.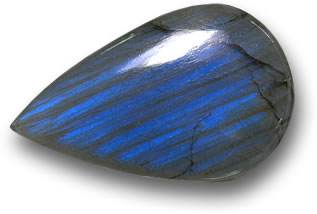 Since labradorite is relatively hard (6 - 6.5 on the Mohs scale), it can be worn as jewelry items such as brooches, necklaces, pendants and beads. Labradorite may be worn with rings, but these are recommended only for occasional wear. Colorless and yellowish-brown specimens that range from transparent to translucent are often faceted, while opaque stones are typically finished en cabochon.

Rare and Unusual Gems

This month, GemSelect is pleased to showcase one of our more rare and unusual gemstones.

Sphalerite is a rare collector's gem with exceptional dispersion. A fact unknown to most is that the fire of sphalerite is actually 3 times higher than that of diamond! But don't just take our word for it; watch the video below to see for yourself.






Customer Questions

Every month we answer questions of general interest from our customers. Please feel free to send your questions to help@gemselect.com.

Q:
Can I split payment for an order? There are a few gems that I'm interested in, and I would like to pay for them using multiple methods. I don't see this option available in your checkout, so I was wondering, is this possible?
A:
Our online checkout is only able to process a single payment method per order transaction. There is, however, a solution for this scenario; you can place separate orders and pay using different methods each time. Upon or prior to doing so, contact us to inform us of your intentions and we'll be sure to combine your items and of course, refund any additional shipping fees.
Q:
I read that I should buy colored gemstones based on size and not weight. I really like this sapphire and it measures 15.17 x 12.21 x 9.34 mm. I don't understand why there are 3 measurements. Can you explain this for me?
A:
Gemstone measurements can be a little daunting for those that aren't familiar with the format (and metric system!). With regard to sizes, gems are measured in millimeters.

In the case of the sapphire, it is measured as 15.17 (length) x 12.21 (width) x 9.34 (depth).

Calibrated gems are measured as (length) x (width), but depth should always be considered, so we provide this detail for all of our gems on the item detail page.

With round gems, it's a bit different; the measurements are noted as (diameter) x (depth), so only two values are given.
We hope you found this article interesting. If you do have any comments or suggestions just drop us a line. We really do read every single e-mail we receive and each email gets a personal response.
Please make sure you can receive email from help@gemselect.com.
Happy gem hunting,
Your friends at GemSelect