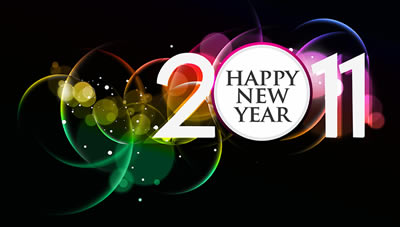 January 2011
In our newsletter this month:
• The Year in Gems
• Rare and Unusual Gems
• Customer Questions
In an economy that is improving only slowly, 2010 was tough for the gem and jewelry business. The price of gold remained stubbornly high, rising more than 24% over the year to nearly $1,400 US per troy ounce. Many retail jewelers struggled to survive, though a stronger holiday season gave them some hope for the new year. 2010 also saw the demise of one of the original online dealers in loose gemstones, Thaigem. They evolved into Gems TV, selling low cost gems and jewelry on television shopping channels. They were victims of the recession, high gold prices and an unrealistic business model.
While 2010 was a tough year for many in our industry, we're glad to report that it was a record year for GemSelect. With the slow market there were many opportunities for us to buy good gems, and we took full advantage, increasing our stock to more than 31,000 items. We continued to add interesting new gem varieties to our collection, such as pietersite, axinite, smithsonite and ammolite. We also purchased a number of rare stones such as unheated sapphire, demantoid garnet, alexandrite and color-change garnet. Our gem certification program with AIGS proved very popular, giving our customers the added assurance of one of the world's leading gemological laboratories.
We continued to add to our extensive library of gemstone information, with more than 50 new articles. We also had many of our information pages translated into French, Spanish and German. Gemstone lovers can now find us in connection with virtually any gemstone topic in search engines around the world. Indeed, according to the major Internet rating services, GemSelect.com is now the most visited website on the Internet that specializes in loose gemstones.
We would like to express our appreciation to all of our faithful customers, new and old, who gave us the opportunity to meet their needs, and who recommended us to their friends and family. You can expect many more new and interesting gemstones from us in the year ahead.
Best wishes for a healthy and prosperous 2011 from all of us at GemSelect!
Rare and Unusual Gems
Each month we feature a rare and unusual gem from our inventory. This month we feature a very fine watermelon tourmaline from Mozambique.

Tourmaline is famous for bi-color and tri-color gems, but the aptly named watermelon tourmaline is unique among these multicolor stones. With zones of green and pink/red, sometimes separated by a thin white line, these unique pieces are highly sought after by collectors. Stones with especially vivid and bright colors, like this 2.59 carat tourmaline from Mozambique, are especially valued.
Customer Questions
Every month we answer questions of general interest from our customers. Please feel free to send your questions to help@gemselect.com.
| | |
| --- | --- |
| Q: | I see many beautiful sapphires on your website, but most of the rubies seem to be fracture-filled. Is it hard to find good rubies? TP, Australia. |
| A: | Though sapphire and ruby are actually the same mineral; corundum (aluminum oxide), ruby has always been the rarer gemstone. The world demand for ruby far exceeds the supply, and that is especially true today. Now that the supply of Burmese ruby has dwindled, almost all the ruby in the market is from Africa; mainly Madagascar, Mozambique and Tanzania. A lot of this material requires fracture-filling to some degree, but there are some nice African rubies that have only been heat treated, and even some rare stones that are completely untreated. Click the link to see all our non-fracture-filled rubies. |
| Q: | I am interested in quartz. Could you tell me the difference between citrine and lemon quartz? Is it only the color that varies? Or is it more? CD, USA. |
| A: | Both citrine and lemon quartz are silicon dioxide by chemical composition, and have the same hardness, density and refractive index. However, the color of lemon quartz is produced by irradation. The color of citrine is often natural, but can also be produced by heat treatment. |
A final note - if you send us email, please be assured that we answer all our email very promptly, 6 days per week. But we sometimes have problems with spam filters on the receiving end, so please adjust the settings on your email account so you can receive mail from help@gemselect.com.

Happy gem hunting,

Your friends at GemSelect


First Published: January-01-2011
Last Updated: October-27-2014
© 2005-2017 GemSelect.com all rights reserved.
Reproduction (text or graphics) without the express written consent of GemSelect.com (SETT Company Ltd.) is strictly prohibited.