Shop By

VIDEO
ID: 382048

1

pcs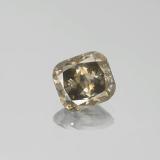 1.78ct Diamond
7.24 x 6.56 x 4.36mm
USD
3794.80
Item in Stock
ID: 378933

30

pcs
0.48ct Diamond
2.12 x 1.04 x 0.93mm
USD
435.51
Item in Stock
ID: 382090

1

pcs
2.09ct Diamond
6.61 x 6.49 x 5.10mm
USD
4455.69
Item in Stock

VIDEO
ID: 378645

1

pcs
1.81ct Diamond
7.66 x 4.88mm
USD
4706.00
Item in Stock

VIDEO
ID: 382049

1

pcs
2.74ct Diamond
7.25 x 7.18 x 5.84mm
USD
5841.43
Item in Stock

VIDEO
ID: 382054

1

pcs
1.21ct Diamond
5.64 x 5.25 x 4.16mm
USD
2579.61
Item in Stock
ID: 378948

20

pcs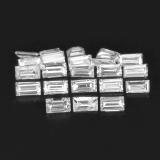 0.47ct Diamond
2.06 x 1.22 x 0.90mm
USD
426.44
Item in Stock
ID: 382091

1

pcs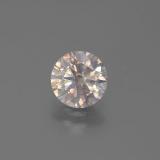 1.01ct Diamond
6.32 x 3.88mm
USD
2153.23
Item in Stock

VIDEO
ID: 382055

1

pcs
1.68ct Diamond
7.49 x 5.62 x 4.13mm
USD
3581.61
Item in Stock
ID: 382051

1

pcs
1.21ct Diamond
6.01 x 6.00 x 3.80mm
USD
2579.61
Item in Stock
ID: 382045

1

pcs
2.49ct Diamond
7.85 x 7.63 x 5.18mm
USD
5308.46
Item in Stock
ID: 378940

25

pcs
0.48ct Diamond
2.18 x 1.27 x 0.67mm
USD
435.51
Item in Stock
ID: 378938

27

pcs
0.44ct Diamond
2.31 x 1.08 x 0.92mm
USD
399.22
Item in Stock

VIDEO
ID: 378644

1

pcs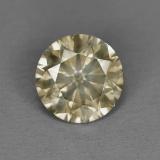 1.54ct Diamond
7.31 x 4.46mm
USD
4004.00
Item in Stock
ID: 382117

1

pcs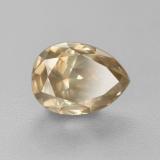 1.82ct Diamond
8.35 x 6.13 x 4.86mm
USD
3880.08
Item in Stock

VIDEO
ID: 382053

1

pcs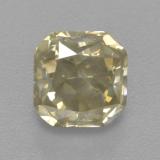 1.81ct Diamond
6.36 x 6.13 x 5.01mm
USD
3858.76
Item in Stock
ID: 382047

1

pcs
1.86ct Diamond
6.59 x 6.49 x 4.66mm
USD
3965.35
Item in Stock

VIDEO
ID: 378646

1

pcs
1.67ct Diamond
7.45 x 4.75mm
USD
4342.00
Item in Stock
ID: 378641

1

pcs
1.54ct Diamond
7.18 x 4.66mm
USD
4004.00
Item in Stock

VIDEO
ID: 378640

1

pcs
1.61ct Diamond
7.00 x 4.87mm
USD
4186.00
Item in Stock
ID: 378959

30

pcs
0.42ct Diamond
1.68 x 1.27 x 0.57mm
USD
381.07
Item in Stock
Diamond
Diamond
, the hardest known natural material, is named from the Greek "adamas", meaning invincible. A diamond is a transparent crystal of tetrahedrally bonded carbon atoms. Diamond is famed not only for its exceptional
hardness
, but also for its high
refractive index
and high dispersion of visible light - the ability to split white light into its component colors.
Diamonds can occur in nearly any color, though yellow and brown are by far the most common. Diamonds with a detectable hue other than yellow or brown are known as colored diamonds. If the color is strong enough, a stone may be referred to as a fancy colored diamond by the trade. Colored diamonds contain impurities or structural defects that cause the coloration, while pure or nearly pure diamonds are transparent and colorless.
Approximately half of the world's production of diamond comes from Central and Southern Africa, with other deposits found in Canada, India, Russia, Brazil, and Australia.