Shop By
You Selected (2748): November Birthstones - Citrine, Imperial Topaz, Citrine Geode
Clear All
ID: 445908

1

pcs
2.58 ct Citrine
11.6 x 7.8 mm
$
14.27
Item in Stock

VIDEO
ID: 332352

1

pcs
38.29 ct Citrine
23.6 x 18.2 mm
$
306.32
Item in Stock

VIDEO
ID: 331398

1

pcs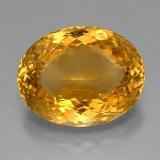 39.85 ct Citrine
25.2 x 19.7 mm
$
290.91
Item in Stock
ID: 450754

1

pcs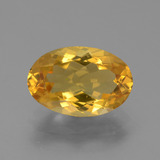 2.70 ct Citrine
11.7 x 7.8 mm
$
18.90
Item in Stock

VIDEO
ID: 325130

1

pcs
38.43 ct Citrine
23.6 x 17.3 mm
$
274.78
Item in Stock

VIDEO
ID: 331399

1

pcs
36.91 ct Citrine
23.6 x 19 mm
$
269.44
Item in Stock
November Birthstones
The birthstone for the month of November is yellow topaz, which is believed by some to impart powers of healing and give the wearer strength. The Egyptians believed that
topaz
was colored by the golden glow of the mighty sun god, Ra. This made topaz a very powerful amulet that protected the faithful against harm. The most sought after of all natural topaz is called "
imperial topaz
". Its rich golden color with reddish and orange overtones is generally not enhanced by any kind of treatment. The most important deposit was found in Minas Gerais, Brazil. The fine golden-yellow imperial topaz is relatively scarce.
The astrological stone for Sagittarius is citrine; a golden quartz gemstone. Named from the French name for lemon,"citron," many citrines have a juicy lemon color. Citrine includes yellow to gold to orange-brown shades of transparent
quartz
. Although the darker, orange colors of citrine, sometimes called Madeira citrine after the color of the wine, has generally been the most valued color, in modern times, many people prefer the bright lemony shades which mix better with pastel colors. Citrine is affordable and available in a wide range of calibrated sizes and shapes, including very large sizes.