Shop By
You Selected (3935): October Birthstones - Tourmaline, Fire Opal, Moss Opal, Opal, Opal Doublet, Cat's Eye Tourmaline, Paraiba Tourmaline, Chrome Tourmaline, Rubellite Tourmaline, Boulder Opal, Chocolate Opal, Black Opal
Clear All
ID: 471743

4

pcs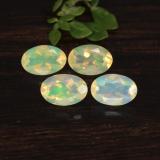 1.32 ct Opal
6.1 x 4.1 mm
$
41.43
Item in Stock
ID: 491523

1

pcs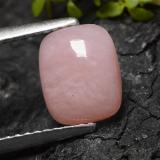 1.26 ct Opal
8.5 x 7 mm
$
2.81
Item in Stock

VIDEO
ID: 462134

1

pcs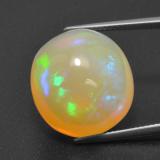 15.72 ct Opal
19.5 x 17.1 mm
$
632.89
Item in Stock
ID: 491417

1

pcs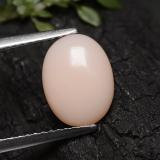 1.45 ct Opal
10.4 x 7.9 mm
$
3.23
Item in Stock
ID: 461742

1

pcs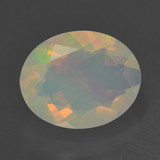 1.51 ct Opal
10.1 x 8.1 mm
$
53.39
Item in Stock
October Birthstones
Opal and tourmaline are the birthstones for October, providing choices in every possible color. More than any other gem, each
opal
is distinctly an individual. No other stone has as rich and varied a folklore. Opals are also the most delicate gems commonly worn. They require special care to ensure their health and longevity.
Tourmaline
derives from the Sinhalese term "turamali", which translates as "stone of mixed colors". The very name refers to the unique spectrum of colors displayed by this gemstone, which is second to none in the realm of
precious stones
. One of the most versatile of gemstones, tourmaline is available in every color, from colorless to black. It can show every tone from pastel to dark, and can exhibit various colors in the same stone.
The astrological stone for Scorpio is beryl. Beryl is one of the most important mineral groups and also one of the biggest gemstone groups. Although the mineral is abundant, it rarely occurs in transparent gem-quality material. Transparent gem-quality beryl is referred to as 'precious beryl'. The most famous beryl gemstone is green emerald, followed by blue aquamarine. Golden beryl is not very well-known by the general public. Other popular beryl gems include pink 'morganite' and white, or colorless, 'goshenite'. Red beryl is the rarest variety of beryl and it is known in the trade as 'bixbite'.