Jan 20, 2021
Updated Jan 20, 2021
Gemstones to Relieve Stress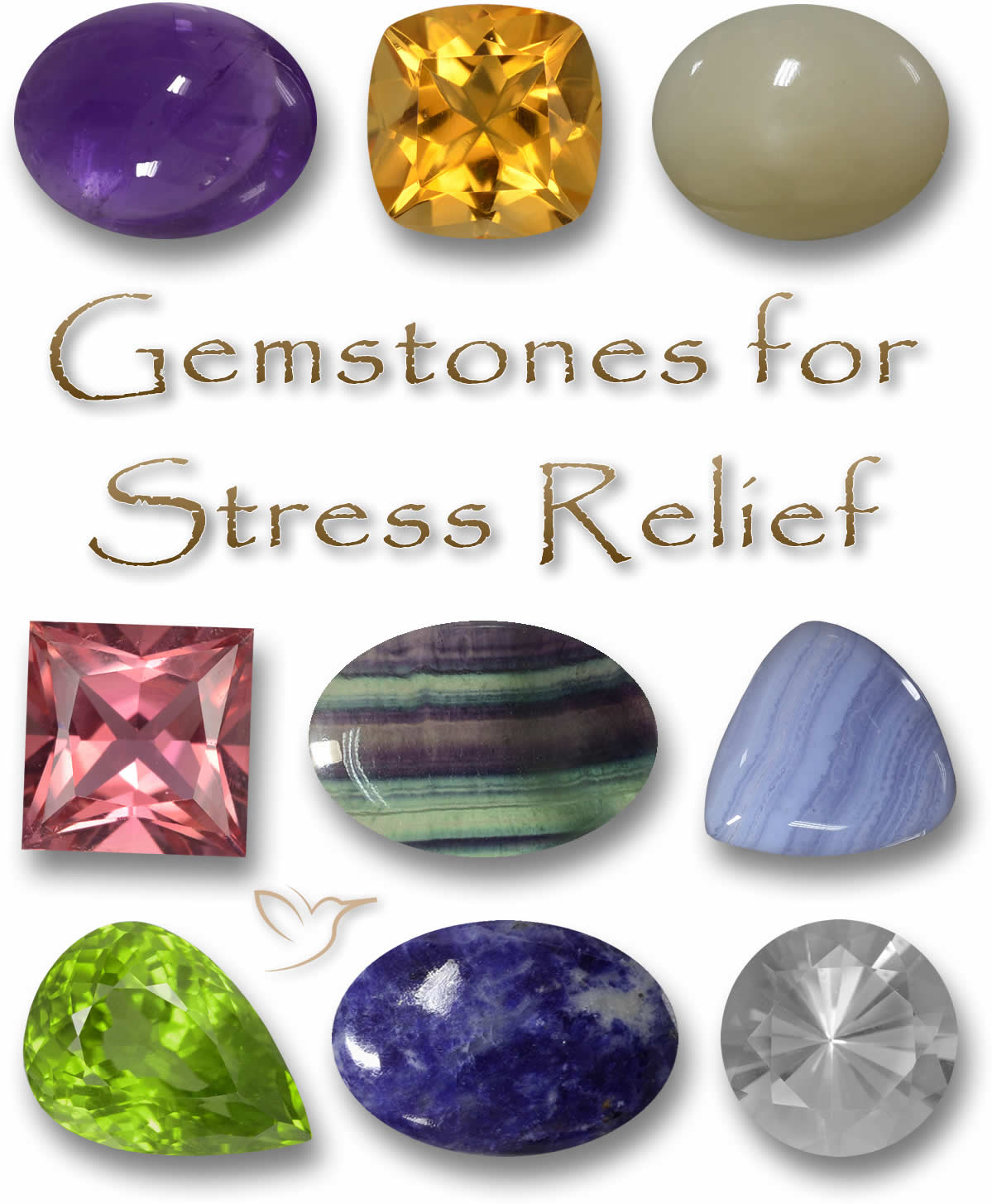 Stress is a major problem for much of the world. Its symptoms include depression, insomnia, headaches, fatigue, anxiety, lack of enthusiasm, irritability and an increased addiction to cigarettes, alcohol and illicit drugs.
The emotional and physical issues caused by stress are not limited to high powered businessmen. Teenagers suffering from pressure to do well at school, meet superficial standards of appearance and fashions, relationships and hormonal changes also experience stress.
Mums and Dads, worried that they do not possess all the right parenting skills, people who are unemployed, single parents, isolated senior citizens, anyone watching the news - no one is immune from the possibility of experiencing stress at one time in their lives.
There is a massive and profitable pharmaceutical industry based on the treatment of stress with drugs such as Prozac and Zoloft but many of us would prefer a more natural and holistic approach.
Music, herbs, breathing exercises, time outdoors, meditation, yoga, writing down your worries on paper, riding a bike, going fishing are just some of the activities people rely on to alleviate feelings of stress.
In addition, many of us are turning to the spiritual power of crystals for comfort. While we do say a medical professional is the first port of call if you ever feel stressed to the point where you are mentally or physically unwell, we have come up with the ideal gemstones for stress relief.
What is the best way to use gemstones for stress relief?
The simplest way for gemstones to influence you throughout the day is to simply wear some as jewelry - most crystals are beautiful objects as well as being spiritually powerful. Or you can just carry them in your pocket or purse - you can use them as touchstones whenever you sense the first inklings of stress.
Meditate or practice breathing techniques with a gemstone in your hand, do some yoga with one or two on the mat beside you. Put a gemstone on the bedside table so it can work while you sleep. Create a gemstone cluster in your living area or work place. Make some gemstone elixir for a soothing and calming spray of mist.
Now, to the gemstones themselves.
Quick Guide to Gemstones for Stress

| Gemstone | Attribute | Color |
| --- | --- | --- |
| Clear Quartz | Master Healer | Clear / White |
| Blue Agate | Communication | Blue |
| Moonstone | Feminine Energy | Yellow / Orange / Cream |
| Amethyst | Calming and Soothing | Purple / Violet |
| Citrine | Brings Joy | Yellow |
| Sodalite | Emotional Balance | Blue |
| Fluorite | Thought Process | Blue / Green |
| Pink Tourmaline | Self-Love | Pink |
| Peridot | Illumination | Green |