What can I find in this article?
Citrine Meaning and Healing Powers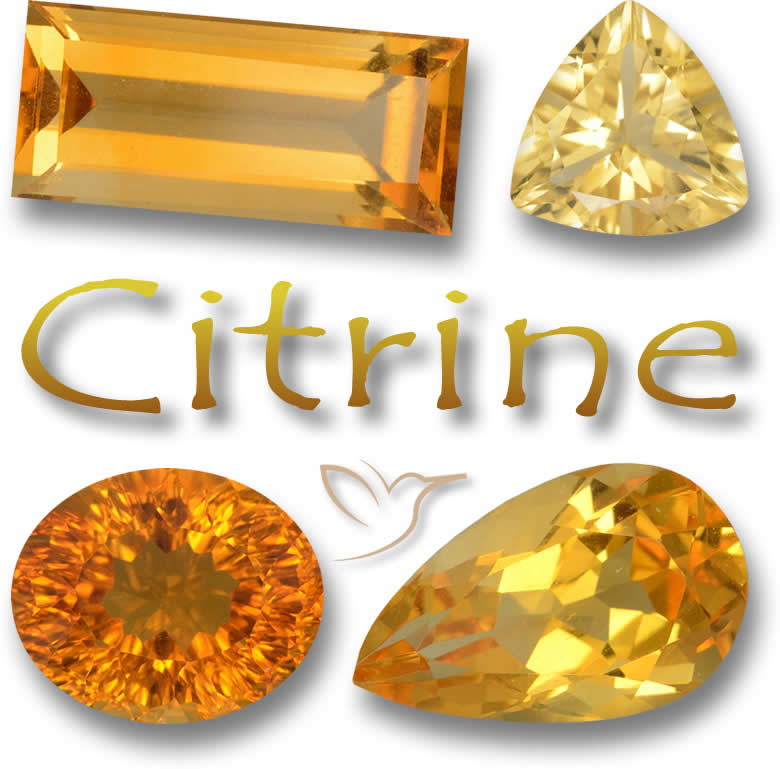 Introduction to Citrine
Citrine is a yellow type of quartz. It also goes by the name 'Light Maker', Citrine can be found in yellow, yellowish-brown or smoky grey-brown color. It has been popular for millennia and has been used for its rarity. Ancient Romans used to wear it as part of beautiful jewelry. Later during the Art Deco period between World War I & II, citrine was set in prized pieces of jewelry, which inspired jewelry makers to make similar pieces for Hollywood stars like, Joan Crawford & Greta Garbo. These days, it is not that rare.
Citrine is a French word which means lemon, because of its color. Citrine is found in a number of places such as Brazil, Spain, France, Russia, US, and a few other countries.
Citrine is said to be the vitamin C of the soul because it resonates with joy and positivity. It gives you a feeling of a sunny day making you feel optimistic about life.
Do you know that citrine is also considered as a healing crystal? People have used citrine for its properties such as prosperity and abundance. As mentioned, Citrine gained popularity in the 19th century when Queen Victoria used to wear it as part of her jewelry collection, later it was worn by some Scottish people to decorate the handles of swords and daggers.
Citrine crystal is a translucent quartz which is composed of silicon. Its energy easily resonates with the one who wears it because components of silicon can also be found in the human body. It has a unique trigonal shape; the yellow color is because of the presence of iron.
Before scientists and gemologists could use microscopes to study gemstones in detail, most yellow crystals were called topaz - sometimes golden topaz, Spanish topaz even topaz quartz. This could include real topaz, yellowish peridot or what we now call citrine - the only important factor in those days was the color.
As we got more sophisticated, we could identify different mineral contents and crystal structures of gemstones and by the middle-ages, citrine was unofficially classified as a quartz with distinctive golden yellow coloring.
With its confused heritage it is difficult to locate ancient sources of this gemstone but Scotland, Spain and modern day Kazakhstan are likely. Huge finds in Brazil as well as heating techniques that can turn dull quartz into dazzling citrine has made this gemstone more accessible than ever.
Citrine drives out anger and gives sanguinity. It is not called light maker for nothing, as it projects light into our lives, it chases away the negativity from our lives. Not just that but it also rejuvenates the body, soul, and mind, giving glowing love. By chasing the negativity away, it spreads harmony and peace.
Citrine acts as a manifesting stone. You might be wondering how a can stone act as a manifesting object? It means that a person can project his or her intentions into the stone and then the crystal absorbs their desires, dreams, hopes, and transforms them into reality.
Citrine has been called the 'Merchants Stone' and the 'Success Stone' because it has the power to improve business and profits. And not just increasing your wealth but keeping hold of it too.
Citrine has often been referred to as a lucky gemstone for financial success but I feel it is more an encouraging crystal. Luck rarely just happens in business it is more through hard work and diligence and citrine will keep you going through the hard times until you triumph.
Citrine is an excellent gemstone for a happy home. It encourages healthy family relationships, creates an affectionate and loving atmosphere and deflects animosity and envy. It is a gemstone of forgiveness and positivity which can help you recover from the pain of a broken heart or recently finished relationship.
Citrine can also attract love and allow you to be open to a new relationship. It boosts responsibility and commitment which can progress to a long lasting and emotionally beneficial romance.
Handy Guide to Citrine

| Category | Details |
| --- | --- |
| Nickname | The Success Stone/The Merchant's Stone |
| Color | Light Yellow to Orange |
| Chakra | Sacral/Solar Plexus |
| Birthstone | November |
| Zodiac | Aries, Gemini, Leo & Libra |
| Main Virtue | Abundance and Prosperity |
| Health | Fights Depression |
| Gem Partner | Red Jasper/Garnet |
| Cleansing | Water/Sun |
| Goddess | Demeter/Persephone |