Shop By
You Selected (2693): Citrine Citrine, Citrine Geode
Clear All
ID: 446971

1

pcs
0.99ct Citrine
7.93 x 5.84 x 3.98mm
USD
4.95
Item in Stock
ID: 428301

1

pcs
4.41ct Citrine
14.60 x 9.65 x 5.40mm
USD
26.46
Item in Stock
ID: 366678

1

pcs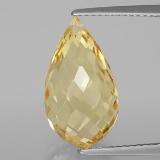 8.32ct Citrine
16.66 x 9.40mm
USD
43.18
Item in Stock
ID: 353748

5

pcs
2.10ct Citrine
7.87 x 3.97 x 2.47mm
USD
14.70
Item in Stock
ID: 447128

4

pcs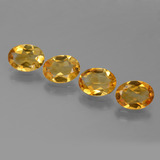 3.77ct Citrine
8.00 x 5.93 x 3.34mm
USD
18.85
Item in Stock
ID: 367101

1

pcs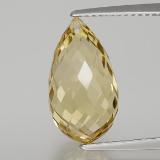 6.65ct Citrine
15.34 x 8.54mm
USD
34.25
Item in Stock
ID: 428149

1

pcs
5.18ct Citrine
13.16 x 9.73 x 6.79mm
USD
31.08
Item in Stock
ID: 339939

1

pcs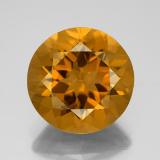 8.78ct Citrine
13.96 x 8.98mm
USD
64.99
Item in Stock
ID: 317784

4

pcs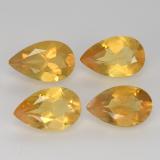 2.71ct Citrine
7.99 x 5.04 x 3.45mm
USD
15.65
Item in Stock
ID: 446292

1

pcs
11.74ct Citrine
18.95 x 10.00 x 9.16mm
USD
70.44
Item in Stock
ID: 397745

1

pcs
16.70ct Citrine
20.31 x 15.11 x 9.38mm
USD
100.20
Item in Stock
ID: 443752

1

pcs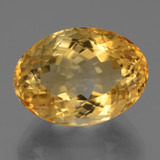 13.53ct Citrine
17.46 x 12.70 x 10.31mm
USD
67.65
Item in Stock
ID: 435440

2

pcs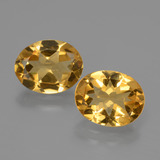 4.20ct Citrine
10.05 x 7.90 x 4.53mm
USD
21.00
Item in Stock
ID: 354981

2

pcs
6.18ct Citrine
10.12 x 9.93 x 5.02mm
USD
30.90
Item in Stock
ID: 336688

1

pcs
4.37ct Citrine
10.94 x 6.90mm
USD
32.12
Item in Stock
ID: 331397

1

pcs
40.32ct Citrine
25.60 x 19.18 x 14.99mm
USD
294.34
Item in Stock
ID: 367835

1

pcs
5.39ct Citrine
14.30 x 8.20mm
USD
27.54
Item in Stock
ID: 445902

1

pcs
2.34ct Citrine
10.92 x 8.07 x 4.54mm
USD
12.94
Item in Stock
ID: 433958

1

pcs
1.61ct Citrine
9.36 x 7.76 x 3.78mm
USD
8.05
Item in Stock
ID: 376891

1

pcs
6.01ct Citrine
19.06 x 9.55 x 6.43mm
USD
42.07
Item in Stock
Citrine
Citrine
is one of the most affordable yet durable of semi-precious gemstones. Named from the French name for lemon,"citron," many citrines have a juicy lemon color. Citrine includes yellow to gold to orange-brown shades of transparent
quartz
. Although the darker, orange colors of citrine, sometimes called Madeira citrine after the color of the wine, has generally been the most valued color, in modern times, many people prefer the bright lemony shades which mix better with pastel colors. Citrine is generally more inexpensive than
amethyst
and is also available in a wide range of calibrated sizes and shapes, including very large sizes.
Citrine is the official birthstone for November.
Yellow, orange and golden citrine gemstones are indeed one of the most classic gemstone types frequently used in gemstone rings. Citrine stones also very-well suited for all other types of gemstone jewelry too, including gemstone earrings, pins and brooches, as well as in necklaces and fashionable gemstone pendants.