Shop By
You Selected (782): Apatite Cat's Eye Apatite, Apatite
Clear All
ID: 439153

1

pcs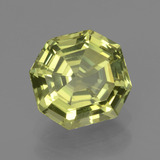 1.95ct Apatite
7.66 x 7.36 x 4.86mm
USD
91.65
Item in Stock
ID: 406835

1

pcs
1.61ct Apatite
8.54 x 6.42 x 4.15mm
USD
70.18
Item in Stock
ID: 407510

1

pcs
4.99ct Apatite
11.83 x 10.61 x 6.41mm
USD
208.08
Item in Stock
ID: 396247

1

pcs
2.33ct Apatite
7.64 x 7.61 x 5.32mm
USD
86.56
Item in Stock
ID: 408324

1

pcs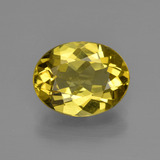 3.12ct Apatite
10.90 x 8.41 x 5.12mm
USD
145.77
Item in Stock
ID: 402275

1

pcs
1.34ct Apatite
7.35 x 6.49 x 4.70mm
USD
57.27
Item in Stock
ID: 439099

1

pcs
3.59ct Apatite
8.59 x 8.48 x 6.61mm
USD
168.73
Item in Stock

VIDEO
ID: 429679

1

pcs
1.54ct Apatite
8.43 x 6.40 x 4.05mm
USD
53.90
Item in Stock
ID: 407753

1

pcs
4.73ct Apatite
12.21 x 9.62 x 6.03mm
USD
196.53
Item in Stock

VIDEO
ID: 439371

1

pcs
2.61ct Apatite
7.56 x 7.45 x 6.05mm
USD
122.67
Item in Stock
ID: 396131

1

pcs
6.16ct Apatite
10.14 x 9.97 x 8.02mm
USD
228.84
Item in Stock
ID: 368541

1

pcs
3.24ct Apatite
9.41 x 7.87 x 6.48mm
USD
124.06
Item in Stock
ID: 439207

1

pcs
2.31ct Apatite
7.92 x 7.92 x 4.96mm
USD
108.57
Item in Stock
ID: 432417

1

pcs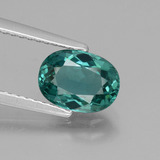 1.31ct Apatite
8.14 x 6.01 x 3.63mm
USD
45.85
Item in Stock
ID: 422299

1

pcs
0.83ct Apatite
6.68 x 5.19 x 3.47mm
USD
26.57
Item in Stock
ID: 393778

1

pcs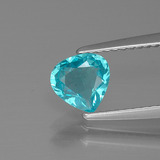 0.72ct Apatite
6.23 x 6.19 x 2.98mm
USD
27.15
Item in Stock
Apatite
Apatite
, a stone seldom found in jewelry stores and virtually unknown to the general public, is beloved by collectors for its many different colors and forms. Only with the recent availability of the neon blue-green variety from Madagascar, has its jewelry use increased. The color of the best specimens of this type rivals the famed
Paraiba tourmalines
, but apatite is not quite as hard. At 5 on the
Mohs scale
, apatite must be cut, set, and worn gently. Earrings, pendants, pins, and tie tacks are quite safe, but ring use should be limited to occasional wear pieces with protective settings. Care for this stone is similar to that given opals, it is heat and shock sensitive, so steamers and ultrasonics must be avoided.
Gems are available in yellows and various shades of blues and greens. Some of the blues show
chatoyancy
and can be cut as cat's eyes. Main sources are Brazil, Canada, India, Mozambique, and Madagascar.