Frequently Asked Questions (FAQ) / Cabochons with Rough, Unpolished or Unfinished Bottoms
Why are many cabochons rough, unfinished or unpolished on their bottoms?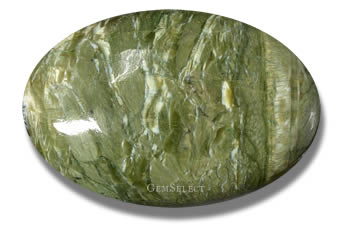 The reason many gemstone cabochons are often left with unfinished bottoms is intentional. This is because many opaque cabochons are mounted into jewelry in such a way that the base is not visible, thus the gem cutter opts to not to polish the base. In fact, many jewelry designs are intended to hold stones through the use of jeweler's glue or other fadhesives. For these types of jewelry settings, is it best to use cabochons with rough to semi-rough unpolished bottoms. Gemstones that are transparent to translucent are usually polished on the base or bottom when cut en cabochon since these stones will have easily visible bottoms, even when set into their jewelry mountings.