Lepidolite Gemstone Information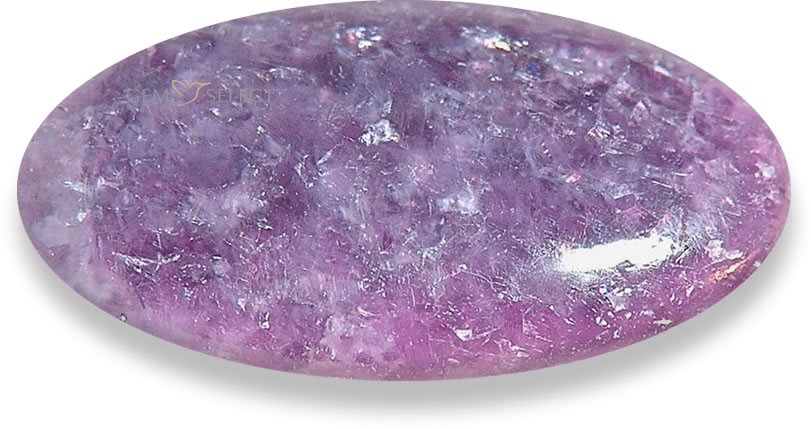 About Lepidolite - History and Introduction
Lepidolite belongs to the mica group of materials, specifically it is lithium, aluminium-rich mica. Since lepidolite is a mica material, it is not defined as stone. Lepidolite was first discovered in the 18th century, when it was called "lilalite" because of its lavender color. However, it was later named "lepidolite" by scientists, from the Greek "lepidos", which means "scale", referring to its scaly appearance caused by flakes of lithium. Lepidolite occurs in granite pegmatites and tin veins. It is often found with other crystals such as tourmaline and quartz. Lepidolite is an important source of lithium, which is the lightest metal in the world. Lithium is used in rechargeable batteries, aircraft parts and domestic appliances, such as toasters and microwave ovens. Lithium compounds are also used in mobile phones, air purifiers, high temperature lubricants and mood-stabilizing drugs. For ornamental use, lepidolite is used to make paperweights, ashtrays and suchlike. It is also made into gemstones.
| | |
| --- | --- |
| | |
Lepidolite can be identified by its restricted order of formation, platy habit and pebbly appearance.
Sources of lepidolite include Brazil, Russia, the USA, Canada, Sweden, Germany, Finland, the Czech Republic, Japan, Zimbabwe and Madagascar.
Buying Lepidolite and Determining Lepidolite Gemstone Value
Back to Top
Lepidolite Color

Lepidolite ranges from pink to purple in color. It can be pale pink or a more striking purplish or reddish-pink. It is also sometimes light gray, yellow or colorless.

Lepidolite Clarity and Luster

Lepidolite has a vitreous (glass-like) to pearly luster.

Lepidolite Cut and Shape

Lepidolite is usually cut en cabochon or into fancy shapes. It is not usually faceted. It can also be tumbled, drilled or cut into spheres.

Lepidolite Treatment

Lepidolite is not known to be enhanced in any way.
| | |
| --- | --- |
| Chemical Formula: | K(Li,Al)3(Al,Si,Rb)4O10(F,OH)2 |
| Crystal Structure: | Monoclinic |
| Color: | Pink, purplish, reddish, violet-gray, yellowish, white and colorless |
| Hardness: | 2.5 - 4 on the Mohs scale |
| Refractive Index: | 1.525 to 1.587 |
| Density: | 2.8 - 3.3 |
| Cleavage: | Perfect |
| Transparency: | Transparent to translucent |
| Double Refraction or Birefringence: | 0.018-0.038 |
| Luster: | Vitreous to pearly |
| Fluorescence: | Medium intensity of creamy white to pale yellow, sometimes yellow |
Please refer to our Gemstone Glossary for details of gemology-related terms.


Lepidolite
Lepidolite is often confused with muscovite, but lepidolite has a lower relief than muscovite.
Lepidolite Gemstone Mythology, Metaphysical and Healing Powers
Back to Top
Lepidolite is sometimes referred to as the "grandmother stone" or the "peace stone" because it is thought to have nurturing and calming properties. Therefore, lepidolite is believed to be of great comfort to those who are feeling stressed or nervous. It is also thought to help those with bipolar disorder because of its mind-balancing properties. Lepidolite is associated with the zodiacal sign of Libra and the 7th chakra in the traditional Hindu belief system. The 7th chakra is positioned on the crown of the head and is linked to the brain and central nervous system. Lepidolite is thought to open the mind and calm the higher self.
Disclaimer: Metaphysical and Alternative Crystal Healing Powers and Properties are not to be taken as confirmed advice. Traditional, Ceremonial and Mythological Gemstone Lore is collected from various resources and does not represent the sole opinion of SETT Co., Ltd. This information is not to replace the advice of your doctor. Should you have any medical conditions, please see a licensed medical practitioner. GemSelect does not guarantee any claims or statements of healing or astrological birthstone powers and cannot be held liable under any circumstances.
Lepidolite Gemstone and Jewelry Design Ideas
Back to Top
Lepidolite can be cut en cabochon, into spheres or fancy shapes. It can also be tumbled and drilled. Therefore, lepidolite is ideal for making beaded necklaces and bracelets, pendants, rings and other types of jewelry. Lepidolite can be set into silver, gold or other metals.
Note: Buy colored gemstones by size and not by carat weight. Colored stones vary in size-to-weight ratio. Some stones are larger and others are smaller than diamonds by weight in comparison.
Lepidolite Gemstone Jewelry Care and Cleaning
Back to Top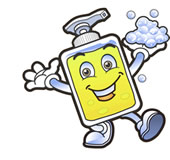 Lepidolite is considered to be quite tough, but it is also fairly soft at 2.5 - 4 on the Mohs scale. It's softer than many gemstones, but with care, jewelry and ornaments can last for many generations. Lepidolite can be quite sensitive to strong pressure, high temperatures, and harsh household chemicals and cleaners. Avoid exposing lepidolite to bleach or sulphuric acid. Lepidolite can be cleaned using warm, soapy water. Wipe down stones using only a soft cloth and be sure to rinse well to remove any soapy residue.
Always remove any lepidolite gems or jewelry before exercising, playing sports or engaging in vigorous household chores. When storing your lepidolite, store it separately from other gems and jewelry to prevent scratches and fractures. It is best to wrap your stones using a soft cloth and place them into a fabric-lined jewelry box for extra protection.