Feb 22, 2021
Updated Feb 22, 2021
Gemstones for a Positive Outlook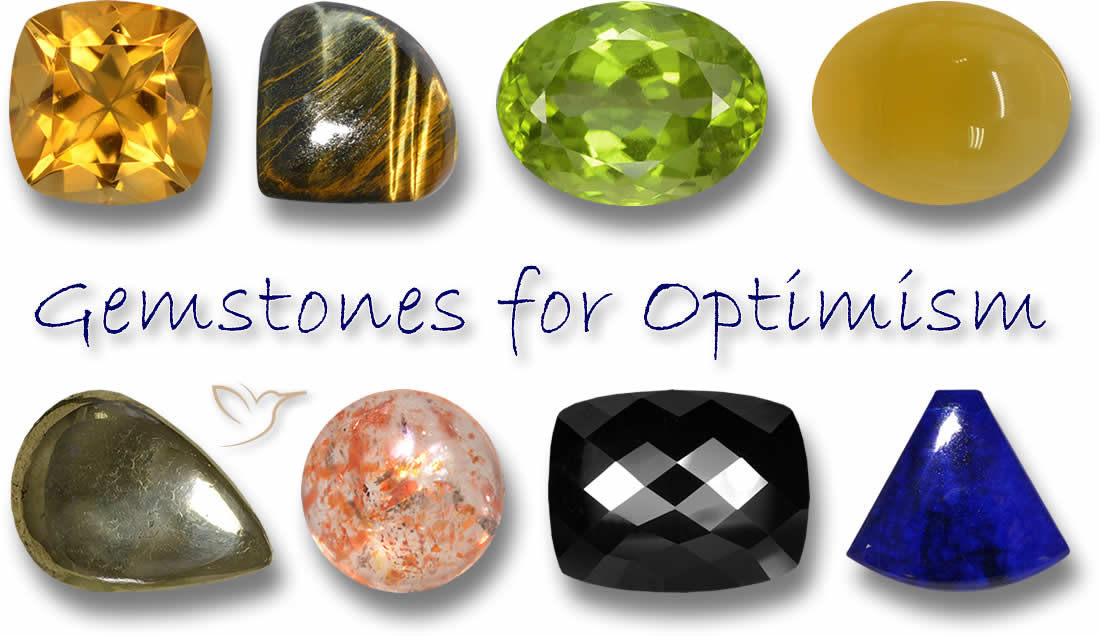 'Choose to be optimistic - it feels better.' - The Dalai Lama
Optimism, a positive outlook, idealism, expectation, confidence, happiness, they are all birds of the same feather - a belief that good things are just over the horizon.
With what the world has been suffering over the past year, being optimistic has never been so important . . . or so difficult.
A little bit of encouragement and assistance from our friends in the crystal world would not go amiss so we have collected together a little list of the best gemstones for optimism.
How should you use your crystals to boost your optimism?
The first thing to do is cleanse your gemstone. Not ALL gemstones need cleansing but it cannot do any harm and it is not difficult. The easiest way to cleanse a gemstone is to place it under running water. A natural waterfall or a natural spring is best but a cool stream or even the tap at home will suffice.
You could give your gemstone a cleansing smudge by letting smoke from some burning sage pass over the stone (take care to not burn down the house) or rubbing the crystals between the palms of your hands.
Recharge the gemstone by letting it spend the night out under a full moon or buried in some loamy soil. Depending on the crystal (some can fade), an hour or two in the sunlight can also recharge the stone.
If you like, you can let your gemstone know exactly what you want from it by setting an intention. Hold the crystal in your hands and ask it for help in a specific way - 'please help me have a positive outlook' or 'let me feel confident about my future.' Say it out loud a number of times or in your head if you feel self-conscious.
After this you can wear your gemstone as jewelry, carry it in your pocket or purse, place it by the bed, put one in the bath (some gemstones can dissolve), make an elixir, meditate or place on Chakra points - the options are endless.
Okay, let's get to the gemstones, shall we?
Yellow gemstones are well known for their abilities to bring joy, optimism, vitality and the warmth of the sun so there is sure to be one or two yellow crystals in our list and let's start with the best of them all.
Quick Guide to Gemstones for Optimism

| Gemstone | Color |
| --- | --- |
| | Yellow / Orange |
| | Honey Brown |
| | Green |
| | Yellow |
| | Gold Metallic |
| | Orange |
| | Black |
| | Blue |