International Gem and Jewelry Shows
July's Gem Shows are 'Rock'ing the Industry
This July is a hallmark month for anyone in the jewelry trade - Why? Because this weekend boasts three of the largest and most respected international gem and jewelry events of the year! July 19th - 22nd is an especially agonizing time of the year, as many jewelers are torn between deciding on which show to attend - China? Beijing? Europe? All three shows are monumental for the industry and each event has its own compelling reasons for attending. Whether you're going to attend or not, you should still know what's happening around the world.
China's massive increase in jewelry consumption is making it one of the largest consumers of fine jewelry. If you're a jeweler by profession (and want to stay that way), then you better start preparing for your customers' and China's growing jewelry demands. Read some interesting statistics about China and its booming growth below.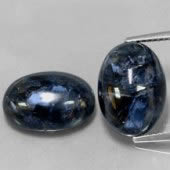 Everyone knows that India is one of the leading sources for diamonds and colored stones. India has one of the richest gemstone and jewelry economies in the world. In fact, India's domestic jewelry trade alone is worth over $30 billion USD. By 2015, India and China are expected to be the world's leaders for gemstones and jewelry. Together they consume over 30% of the world's entire supply of precious metals and gems. What better place to find excellent bargains and quality gems than directly at the source? Jaipur, India, is holding one of the most anticipated events of the year and it's happening this weekend!
South Russia holds one of Europe's most prestigious gem and jewelry shows annually. With hundreds of exhibitors and booths, and one of the most famous jewelry-making contests in the world, why would anyone want to miss a show as extravagant as InterJeweler 2013? If you're trying to make your mark in the jewelry industry and want to earn a reputation for fine jewelry design and craftsmanship, then Russia's gemstone and jewelry event, 'InterJeweler' is an event for you. Winners of the jewelry-making contest earn fame, fortune and a reputation for unparalleled quality.
It truly doesn't matter which show you attend. If you're fortunate enough to attend any one of these international events, then you'll be the envy of many jewelers worldwide. However, even if you can't attend any of these amazing jewelry exhibitions, it's still important as a jeweler and a member of the trade to at least be aware of industry-related events happening all around you, and not just locally, but globally. After all, when the shows are finished, thousands of jewelry fanatics go back home inspired by what they saw. Everyone will be looking for new and interesting designs and guess where they're going to look first? Well, local buyers typically means local suppliers, and that means you!
August's Birthstone - Peridot
If you're a jeweler or even a gem connoisseur, you should feel the excitement of the 14th annual Beijing International Jewellery Fair, which is taking place this weekend! That's right, this weekend! The fair is held from July 19th - 22nd, at the China National Convention Center (CNCC) located in China's capital city of Beijing. The extravaganza of the year is organized by Neway International Trade Fairs Limited, one of China's best event coordinators. NITFL attracts over 800,000 visitors from Hong Kong, China and sixty other countries every year and this year's Beijing event will, without a doubt, have an incredible turnout.
Tip: If there is one thing you can do today to plan for tomorrow as a jeweler, it's developing an interest for the Chinese Market. You can start now by learning about or attending this year's 14th Annual Beijing International Jewellery Fair. Invest in the future of your business and think globally.
Why China? Jewelry Market Reports & Statistics
Back to Top
Attention jewelers! If it isn't already, China should be near the top of your list for customer marketing. China's gem and jewelry industry has increased over 15% during the past few years; not only as manufacturers, but also as consumers. Many of your past, present and future customers will most likely be coming from China and Hong Kong. During the next 2 years, by 2015, China and India combined are expected to represent over 30% of the world's jewelry consumption. Experts say that by 2020, China will become the number one gem and jewellery consumer in the entire world, surpassing America, Australia and Europe. In 2011, China's consumption of precious metal was well over 6,761 tons! More surprisingly, this only includes gold and silver - China's consumption of platinum is already number one.
Coral Carving
The annual Beijing jewelry event is the largest event of the year held in China. The Beijing Gem and Jewelry Fair will have over 500 exhibitors from almost 20 different countries, including some of China's top designers. This year's event is scheduled to have over 2000 booths, showcasing everything jewelry-related. Expect to see an extensive variety of jewelry, diamonds and pearls, as well as precious and semi-precious stones, such as jade (jadeite and nephrite), agate, coral, amber and more. There will also be an astounding display of gold, palladium, platinum and silver. With gold prices at an all-time low and silver being one of the top attractions this year, many are coming to Beijing to stock up while prices remain affordable. In addition to gems and jewelry, there will be a wide array of jewelry-making supplies, packaging materials, manufacturing machinery, gemstone cutting and gem identification equipment available at the show.

In addition to all of the wonderful gemstones and jewelry on display, there will be prestigious pavilions set up by gem and jewelry industry organizations from Taiwan, Hong Kong, Korea and Sri Lanka, including the ICA (International Colored Gemstone Association), Shenzhen Shuibei Pavilion, Shenzhen Triple Crystal Jade Culture Village and Jiangsu Donghai Crystal Group. The ICA is one of the largest and most respected colored stone organizations in the world.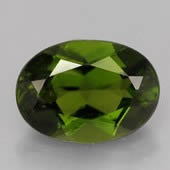 Last weekend we had the 10th annual Malaysia International Jewellery Fair (MIJF), which was held in Kuala Lumpur's Convention Center. It was a tremendous success, but this weekend holds even bigger surprises, with not only China and Beijing's massive jewelry fair to look forward to, but also India and Russia's main events, that are being held this weekend as well. No matter where you are in the world, there's something happening nearby. It's going to be a busy weekend for China, Europe and India. Jaipur's Jewelry Association Show in India and InterJeweler 2013 are two of the biggest events of the year attracting thousands of visitors from all areas of the globe. With India being one of the leading suppliers of diamond and colored stones, and Russia hosting one of the most prestigious jewelry-designer contests and showcasing some of Europe's finest jewelry lines, this weekend is certainly one of the most important dates for many jewelry professionals.


India's most prominent event of the year is the Jewellers Association Show (JAS). This year is the 7th annual flagship event and it is being held from July 19th - 22nd. Thousands of influential industry buyers, designers and sellers will be congregating in the Birla Auditorium of Statue Circle Memorial, located in the 'pink city' of Jaipur, India.

India's main showcase event will feature a variety of loose colored gemstones and of course, diamonds. In addition to gemstones, India is renowned for fine gold, silver and platinum jewelry, including cultural designs such as Kundan Meena and Thewa Jewellery. There will also be an assortment of manufacturing machinery, testing and identification equipment available at the show. Last year resulted in over 28,000 visitors and 350 booths; and this year is expected to be bigger, better and even more memorable than before.

The JAS show is becoming one of the eminent events of the year for jewelers across the world and India is one of the largest jewelry consumer markets in the world. In fact, India and China are expected to become majority consumers of over 30% of the world's entire gem and jewelry market, and all this in less than 2 years! By 2015, India will most likely be the second largest jewelry consumer. So if you haven't already, get ready to see a boom in business from India, because India has over 1.2 billion people ready to shop, and hopefully they'll be buying from you!
InterJeweller Exhibition & Jewelry-Making Contest
Back to Top
The InterJeweller show, hosted in Russia, is a week-long event taking place from July 18th - 24th. It is the 13th anniversary for this annual international event, hosted by the Shoud & Socci Exhibition Group. The main event will feature jewelry, gems, bijouterie (trinkets and collectibles), and gemstone identification and cutting equipment. The InterJeweler event is famous for its jewelry-making contest. Jewelers from all corners of the globe attend the extravaganza to compete for the chance to showcase their finest jewelry designs. InterJeweler hosts an elite panel of judges who evaluate the craftsmanship and quality of workmanship. The contest is known as "Sochi InterJeweller" and it's one of the most prestigious contests held each year.
Judging panels include high-ranking Russian gemologists and well-respected Russian scientists. Also included as judges are members of the "Artists Trade Union of Russia" and the International Association of the Union of Designers. Jewelers who win this contest earn respect from jewelry professionals in Europe and all over the world. The number of visitors, participants and exhibitors increases every year, and the diversity of exhibitors transcends the boundaries of Russia and the Commonwealth of Independent States, (CIS countries). This is most certainly an annual event to look forward to. If you're a jeweler or a gem collector, we highly recommend attending the show, or participating in the contest. If you take home the prize, you'll be holding one of the most prestigious of jewelers' titles.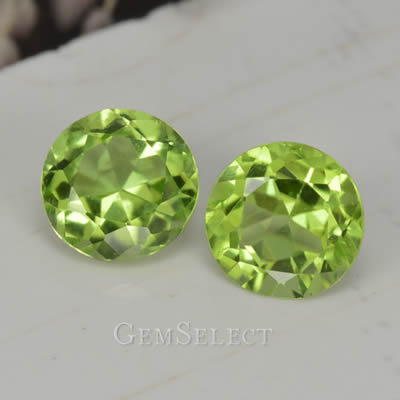 Matched Peridot Pair
Peridot is August's birthstone and August is just around the corner. There is no better birthday gift than a lovely matched pair of peridot gems for someone special born in August. Peridot is one of the few gemstones that occur in only one color. The shades and intensity of green varies according to the level of iron. Peridot is the gem-quality variety of olivine, and is sometimes referred to as olivine or chrysolite. Most are unaware that at one time, peridot was actually considered to be more valuable than diamond! The name 'peridot' is thought to be derived from 'peridona', a Greek word loosely translated as "giving plenty", but it could also have come from the Arabic word, 'faridat', meaning 'gem'. Peridot is very popular for jewelry use; and although it isn't an especially hard material, it is almost as hard as quartz with a hardness level ranging from 6.5 to 7 on the Mohs scale. Peridot is one of the finest gemstones available and remarkably affordable, despite its rarity. For those who wear peridot as their birthstone, it is said that the it will impart the power of influence, while protecting its wearer from nightmares and bad luck.
Please make sure you can receive email from us at help@gemselect.com by adding us to your list of safe contacts or to your address book of contacts.
Happy Gem Hunting!
Your friends at GemSelect