Fracture Filled
Small cracks or fractures in a gemstone can interrupt the passing of light through the stone, creating white or "dead" spots in the color of the stone. Sometimes these fractures – if they reach the surface of the stone – will be filled with material that allows the light to pass through smoothly. Various materials are used for this; oil, wax, glass, epoxy, and borax are common materials. These tiny filled cavities are difficult to see with the naked eye, so buyers should be aware of this practice. The most commonly filled stones are emerald, aquamarine, ruby, sapphire, peridot, and turquoise. It is accepted for emeralds to be oiled, as they are naturally heavily fractured.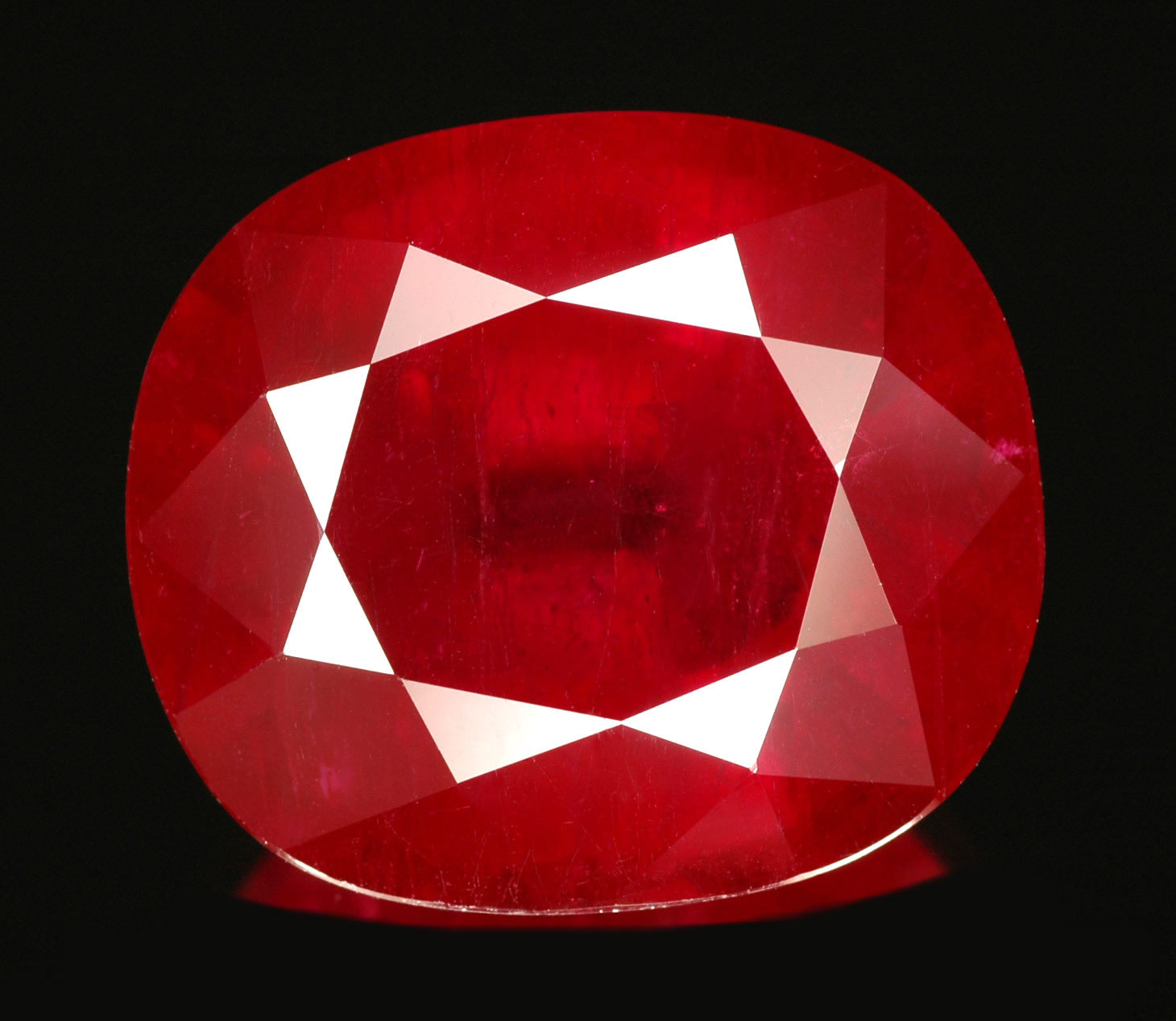 Shop Rubies
The process of fracture filling ruby with transparent lead glass is a recent innovation that began around 2004 in Chanthaburi, Thailand. Rubies of good color, primarily from Madagascar, that are disfigured by fissures or surface cracks can be "repaired" using heat treatment with lead glass. The refractive index of corundum and lead glass are very similar, therefore, light can travel through the stone unhindered, thus improving the color and clarity. These rubies are often found in large sizes at a fraction of the cost of similar colored untreated ruby. So they are of excellent value, as long as the treatment is disclosed and the price is appropriate.
The Asian Institute of Gemology tested fracture-filled rubies for durability and found them to be more durable than a typical fractured emerald that has been filled with oil or resin. AIGS advised against excessive heating with a jeweler's torch, but found no negative effects from cleaning with detergents or ultrasonic devices. They advise that hydrofluoric acid should not be used on these gems, and that any recutting or repolishing should be performed with care.