Frequently Asked Questions (FAQ) / Buying multiple Gemstones
Can I buy two or more of a particular gem on your website?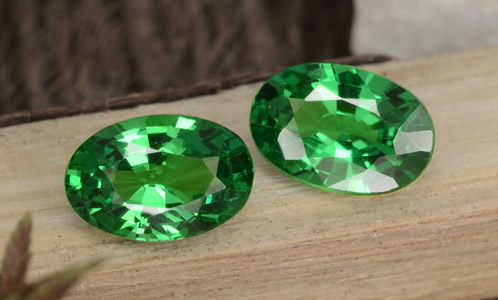 All of our gemstones are natural, mined-from-the-earth products, and since they are each very unique and individually photographed and listed online, it is not possible to order more than one of any listed item. However, you can order multiple similar items if you need more quantity. To make things easier, we've also put together many gemstone pairs and multi-piece gemstone lots in matched shapes and sizes.

When you view any of our gem detail pages, we will also show you any similar and/or matching items that we have available, so you don't have to search for them entirely on your own. But still, the best way to find just what you need is to do a search by size, weight and color, and you'll easily be able to filter and find many similar gemstones that we have available. On each of our product pages, we also provide links so you can view larger (and smaller) gems in the same shape and color as the item you are viewing. We also provide quick links to view other gemstone types that we have in the same shape or color.
First Published: February-20-2006
Last Updated: September-12-2017
STAY IN TOUCH
*You're signing up to receive GemSelect promotional email.
Privacy Notice © 2005-2023 GemSelect.com all rights reserved.
Reproduction (text or graphics) without the express written consent of GemSelect.com (SETT Company Ltd.) is strictly prohibited.
804
Popular Gemstones

All Gemstones (142)

Main Categories

| | |
| --- | --- |
| | Drilled Gems, Briolettes and Beads |
English speaking customer support only
Toll Free - USA & Canada only:
1-800-464-1640

International:
+66-39609697
Save Money
No shipping Fees for Additional Items!
$8.90 Worldwide Shipping
Size and Weight
Gems are always measured in Millimeter (mm)
Dimensions are given as;
length x width x depth,
except for round stones which are;
diameter x depth
Select gems by size, not by weight!
Gem varieties vary in density, so carat weight is not a good indication of size
Note: 1ct = 0.2g