Lesser-Known Gemstones
Probably the most respected reference work in the gem trade is Walter Schumann's Gemstones of the World. One of the more intriguing chapters of his book for any gemstone collector is one entitled "Lesser-Known Gemstones". In that chapter, Schumann lists the properties of 38 gemstone varieties that are, as he puts it, "not commonly known".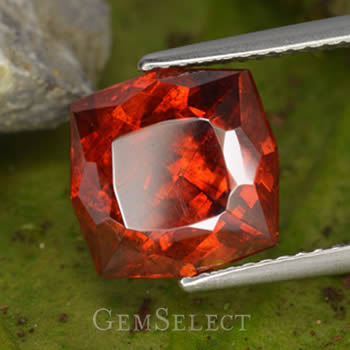 Rare Sphalerite
We're not sure who Schumann had in mind when he said these gems were not commonly known, but we suspect he was referring to people in the gemstone trade, not the general public. Quite a few of the gems in his list are ones we've never heard of, and many are gems that we've never seen. But someday we hope to have samples of all of them in our inventory here at GemSelect.
At least some of the 38 lesser-known gems are ones we've managed to find. They include andalusite, iolite, prehnite, diopside, apatite, sphene, kyanite and fluorite. You'll find a good selection of all these on our website. That leaves us 30 more varieties to find.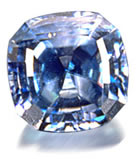 Rare Californian Benitoite
Some of the lesser-known varieties are extremely rare. They include benitoite, an attractive blue or purple colored barium titanium silicate found only in San Benito County, California and only in very small crystals. Benitoite is now the official state gem for the state of California. But not many of the 36 million residents of California will ever own a benitoite gemstone.
Some of the gems on Schumann's list have very unique properties. For example, sphalerite, which is composed of zinc sulphide, has a dispersion (also known as fire) three times as high as that of diamond. But don't get too excited - sphalerite has a hardness of only 3.5 to 4 on the Mohs scale. Another remarkable mineral, ulexite, is found with closely-packed fibrous crystals, the fibers of which act as fiber optics, transmitting the image of whatever lies under the opaque stone. Ulexite is sometimes called television stone due to this unique property.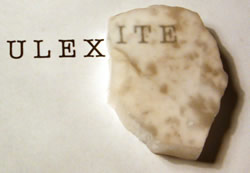 Unique Ulexite
Many of the lesser-known gemstones have less than ideal gemstone characteristics for jewelry, with many being too soft. The harder gems include andalusite, iolite, phenakite, dumortierite, danburite and euclase at around 7.5 on the Mohs scale, though euclase has perfect cleavage. Several of the gems on Schumann's list have a rare adamantine (diamond-like) luster. They include cerussite (lead carbonate), sphalerite, and scheelite (calcium tungstate). But despite their outstanding luster, all three of these varieties have a hardness of less than 5 on the Mohs scale.