The History of Thai Silver Jewelry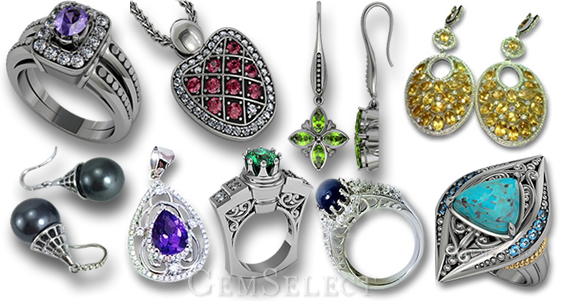 Modern Thai Silver Gemstone Jewelry
Thailand is world-famous for its exceptional silver and fine artisanal jewelry designs. The history behind Thailand's well-developed silver market runs deep through many generations of Thai people. Originally, the majority of Thailand's silver craftsmanship was for the production of fine silverware and decorative items such as trays, ladles and bowls. Through modernization, the industry brought about a shift in demand for finer silverwork and jewelry design.
The northern region of Thailand is most famous for the production of fine silverwork and jewelry, though silver craft is also abundant throughout Central and Southern Thailand. Northern Thai silver is renowned for its high level of purity (often up to 99.9%), and for its fine craftsmanship, typically featuring unique and intricate ethnic detail. The detailing of silver designs native to Northern Thailand incorporates many techniques, encompassing influences from ancient Hindu metalworkers, as well as Burmese refugees, Shan tribes and various hilltribes of Northern Thailand and the surrounding area.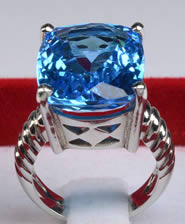 The early Hindu settlers of Thailand were highly skilled in the art of metal-crafting. Although gold was their preferred medium, the ancient Hindu civilizations had a great influence on Thailand's silver craft as well. As Hindu traders slowly made their way from Southern and Eastern India, the techniques of skilled goldsmiths eventually spread to natives throughout Thailand. Hindu influence and methods that were formerly used to design fine gold jewelry can easily be seen in some of the most astonishing pieces of modern silver jewelry fashioned by Thailand's artisans.
After the fall of the Pagan (pronounced "Bagan" and not to be confused with the pre-Christian religion) Empire, many Burmese silversmiths fled to the capital of the Lanna Kingdom. For over 200 years, Lanna was an independent country, reaching south to Lumpang and extending north to the Shan State of Burma. The Kingdom of Lanna, now present day Chiang Mai and Chiang Rai, inherited the fine Burmese silver-working methodology. Around this time, Shan tribes also began to establish themselves throughout Northern Thailand. The Shan tribesmen were also very skilled in the art of silver craft and many Northern Thai silver jewelry designs seen today draw their inspiration from Shan heritage.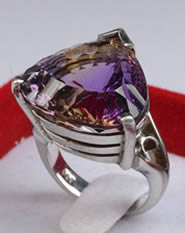 Of the many hilltribes in Northern Thailand, none are as famous as the Karen tribe. The Karen tribe is actually one of the largest hilltribes in all of Southeast Asia. The Karen tribe has been hand making traditional silver jewelry for centuries, using methods that have been passed down for centuries from generation to generation. Many of the silver jewelry designs found in Chiang Mai, Thailand are handcrafted by silversmiths who are members of the Karen tribe. Many designs incorporate unusual traditional ethnic symbols or patterns, but nowadays, Western influences are creeping into their silver jewelry designs, in items such as necklaces, bangles and earrings.
Since the historical capital of Lanna was such a vast cultural melting pot, it evolved as a centerpoint for ethnic groups of Thailand, Laos, China and Burma. Here they shared and learned many different styles and methods of jewelry-making artistry. The same handcrafting methods used hundreds of years ago are still used today by many of the world's finest silver jewelry artisans.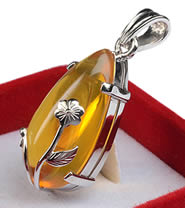 Today, handmade silver jewelry and ornaments can be found throughout Thailand, in places from ritzy five-star hotel gift shops to small shops located in Thailand's many 'open-air' markets. The highly developed art of silver jewelry-making has because a source of local pride, not only for the Thai people, but also for the many other ethnic groups of Thailand and the surrounding areas, including Burmese, Laotian, Chinese and the Karen and Shan tribes of Northern Thailand, all of whom have helped play an important role in the growth of Thailand's fine silver jewelry and craft trade.