Gemstones to help you become more Mindful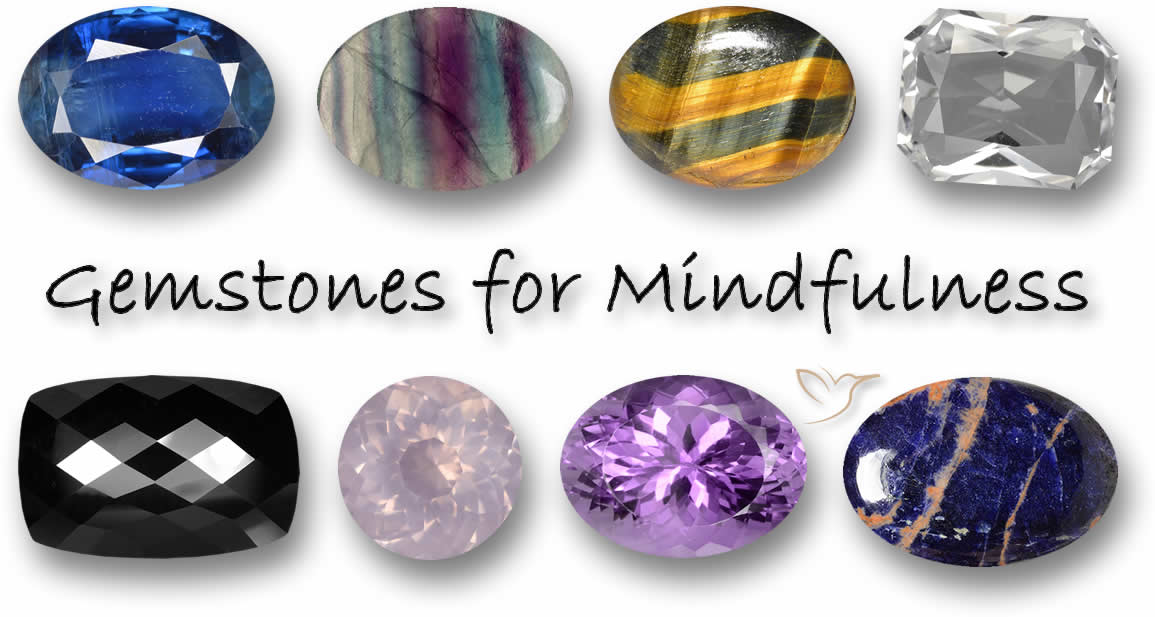 In the dim and distant past, I was once a Buddhist monk deep in the forest hills of eastern Thailand. Before I exchanged the saffron robes and quiet contemplation for the material beauty and spiritual power of gemstones I had many hours of conversation with my abbot or Pra Ajaan.
Much of our discussions dealt with mindfulness. I was aware of the basic meaning of the word but not so much of its context within Buddhism. With my poor Thai and his slightly better English, he managed to teach me enough for a basic understanding which I try to use in my daily life.
We could practice mindfulness during meditation sessions which happened every morning (very early) and every evening but also throughout the day. Brushing your teeth could become a process where you focus entirely on the brushing, nothing else should enter your mind – just experience the present.
Mindfulness seems to cover so many aspects of life and words such as honor, attention, awareness, responsibility, concentration, diligence, care and wisdom were often used during our chats – with constant referring to our dictionaries as this was long before the days of Google translate and Triplingo!
With this in mind, (excuse the pun) I have come up with a selection of gemstones to help with your mindfulness exercises. They can be worn as jewelry, kept in your pocket, placed on a mat or in a crystal grid and will be a source of strength for a variety of aspects, both physical and spiritual.
Quick Guide to Gemstones for Mindfulness

| Gemstone | Benefit |
| --- | --- |
| | Focus and Concentration |
| | Elevates Consciousness |
| | Security and Confidence |
| | Aids Meditation |
| | Protection |
| | Compassion and Love |
| | Breathing |
| | Wisdom |
First Published: March-22-2021
Last Updated: March-22-2021
© 2005-2021 GemSelect.com all rights reserved.
Reproduction (text or graphics) without the express written consent of GemSelect.com (SETT Company Ltd.) is strictly prohibited.
Article Categories
Total Number of Articles: 1733