Shop By
You Selected (3159): Cushion Shapes
Clear All
ID: 490334

1

pcs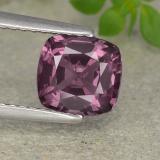 1.52 ct Spinel
7.1 x 6.6 mm
$
72.96
Item in Stock
ID: 477394

1

pcs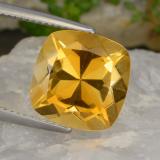 6.37 ct Citrine
12.1 x 12.1 mm
$
38.22
Item in Stock

VIDEO
ID: 446191

1

pcs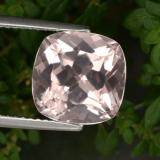 4.85 ct Morganite
10.5 x 10.4 mm
$
727.50
Item in Stock

VIDEO
ID: 429703

1

pcs
46.17 ct Apatite
23.2 x 19.7 mm
$
4432.32
Item in Stock
ID: 329178

2

pcs
7.86 ct Spinel
10 x 8.1 mm
$
15.72
Item in Stock

VIDEO
ID: 427639

1

pcs
27.07 ct Kunzite
21.1 x 12.2 mm
$
541.40
Item in Stock
ID: 328995

2

pcs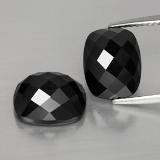 8.44 ct Spinel
10.1 x 8.1 mm
$
16.88
Item in Stock

VIDEO
ID: 389778

1

pcs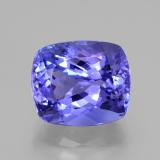 7.98 ct Tanzanite
12.3 x 10.4 mm
$
4109.22
Item in Stock
Cushion Shapes
Cushion-cut gemstones are an interesting shape between an oval and a rectangle. Cushion shapes have been popular since the 1800s. A standard cushion cut has 64 facets and is rectangular or square. Browse cushion-cut gems including cushion buff-top gems, cushion concave-cuts, cushion cabochons, cushion checkerboard, cushion rose-cut and regular cushion-cut gems. Shop from an extensive online inventory of over one hundred colored gemstone types and find cushion-cut gems in every color of the rainbow and many sizes.

Famous cushion-cuts include the blue Hope Diamond (45.52 ct), the Regent Diamond (140.5 cts), the yellow Tiffany Diamond (128.54 cts). and the 423 ct Logan Sapphire.

In order to find the cushion-cut gems that you require, filter the results further by using the left-hand menu. You can buy cushion-cut gems by gem type and color. By using the top menu, you can search by carat weight, size, price, origin and other factors, to enable you to find the exact cushion-cut gems that you are looking for. All items are in stock and ready to be shipped.