Africa's Big 5 Gemstones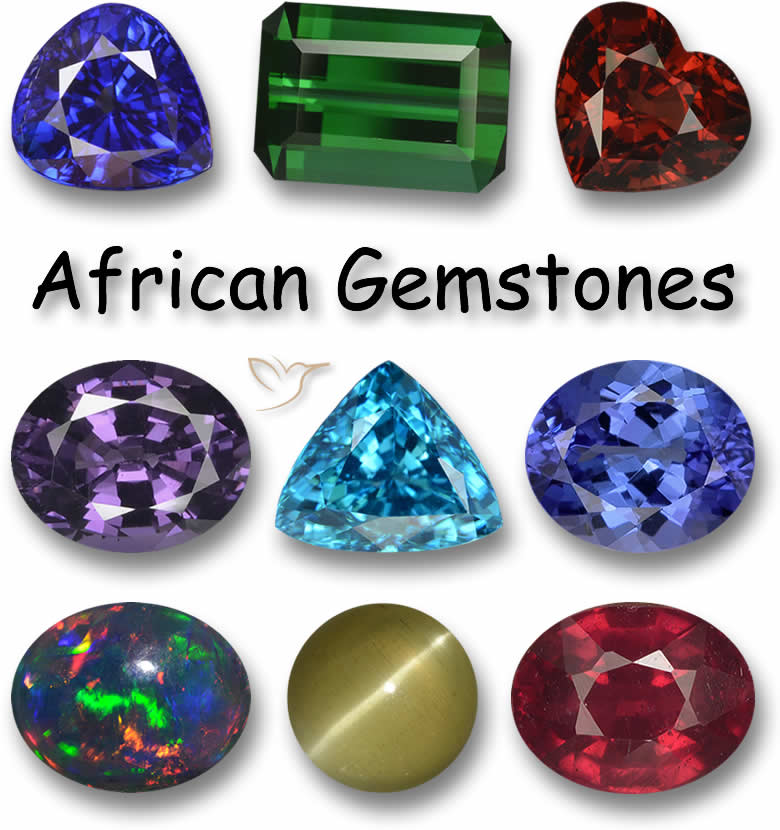 You have probably heard of Africa's big five game animals, the lion, leopard, rhinoceros, elephant and Cape buffalo. Thankfully, they are photographed not shot these days.
But what about Africa's other Big Five? Gemstones. I have picked the perfect gemstones that capture the essence of Africa, plus five alternatives because I really could not stop at 5!
Africa's Big 5 Gems plus Alternatives

| Gemstone | Colors |
| --- | --- |
| Sapphire | All Colors |
| Cat's Eye Apatite | Yellow / Gold / Green |
| Garnet | All Colors |
| Color-Change Garnet | Yellow / Gold / Pink |
| Spinel | All Colors |
| Zircon | Golden Pink |
| Tanzanite | Purple / Blue |
| Tourmaline | All Colors |
| Ruby | Red |
| Black Opal | Rainbow play-of-color |