May 2018 Newsletter: Friendship Gems and Meanings
"There are good ships and wood ships, ships that sail the sea, but the best ships are friendships, may they always be!"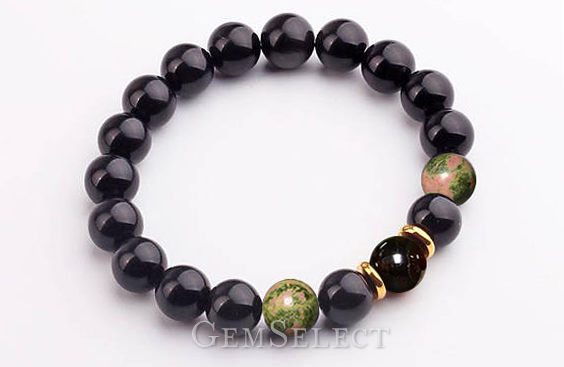 Gemstone Friendship Bracelet
Shop Friendship Gemstones
Since true friends are rare gems, there's a lot of truth behind this old Irish proverb. Through millenniums and countless cultures, gemstones are still one of the most popular symbols of friendship used today.
Even if you're not a believer in gemstone meanings, that doesn't mean your friends or loved ones aren't. In fact, one of the most popular current jewelry trends is friendship bracelets with gemstone charms.
Since everyone needs a friend that can lift them up when they're feeling down, or be a shoulder to lean and cry on, we thought it would be great to put together a list of some of the most popular friendship gems. After all, who wouldn't appreciate being gifted a gem of friendship?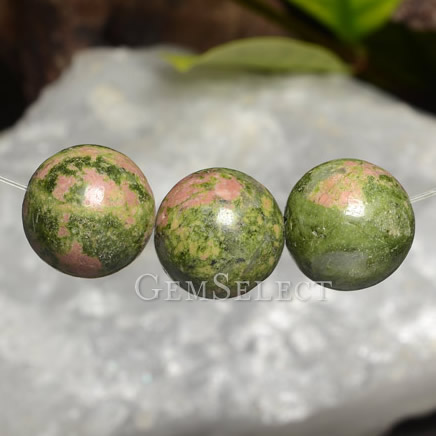 Jasper Friendship Beads
Shop Jasper Gemstones
Jasper: The Supreme Nurturer
Jasper is powerful stone for friendship that's often referred to as 'The Supreme Nurturer'. It's worn by many to help strengthen and nurture the bonds between family and long-term friendships.
Jasper is believed to encourage feelings of playfulness, contentment, compassion, and consolation in those who wear it. In addition, jasper is thought to ease chronic worrying and help build self-confidence, which can help make it easier to meet and develop relationships with new friends.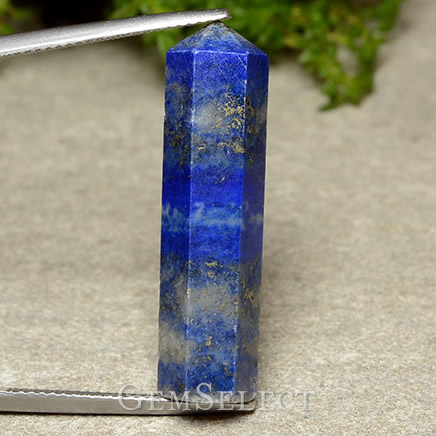 Pencil-Shaped Lapis Lazuli
Shop Lapis Lazuli
Lapis Lazuli: The Stone of Truth and Companionship
Lapis lazuli is perhaps the best-known friendship gem. Due to its strong connection with friendship and truth, many call it 'The Stone of Truth and Companionship'. When gifted, the lovely blue stone can help form new friendships, as well as strengthen existing relationships.
It's believed that lapis encourages harmony and ensures fidelity within romantic relationships. In addition, the azure blue gem is thought to bring out feelings of happiness in its owners, while also providing emotional strength, clearer thoughts, and a greater sense of wisdom.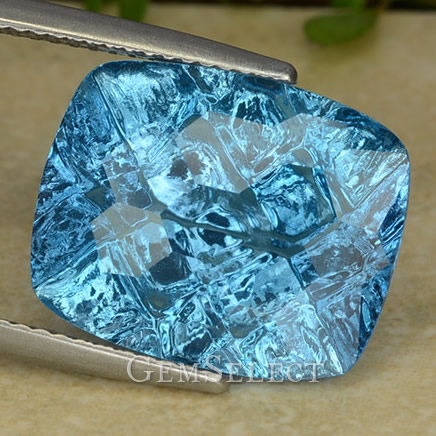 Fantasy-Cut Blue Topaz
Shop Blue Topaz Gemstones
Blue Topaz: The Gem of Friendship
Blue topaz is known as 'The Gem of Friendship' and it's one of the most important friendship gems. In some cultures, blue topaz is believed to be the ultimate representation of friendship. It's said that by gifting blue topaz, the receiver will become more charismatic and gracious in return.
Blue topaz also promotes gentleness, fidelity, and integrity in those who wear it, which could be one of the reasons why it's used to commemorate 4th-year wedding anniversaries. Since it's also one of December's official birthstones, it makes a great friendship stone to be gifted or worn by those born in December.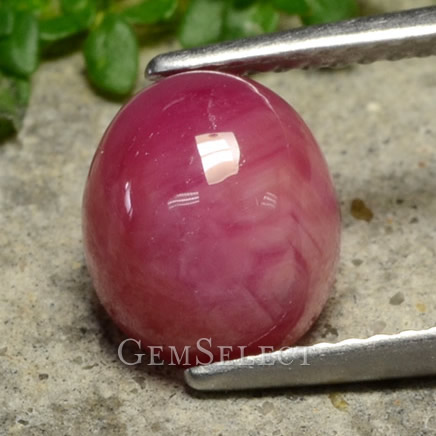 Carbuncle - Ruby Cabochon
Shop Carbuncle Gems
Carbuncle: The Gem of Reconciliation
If you're familiar with friendship gems, you've more than likely come across the term carbuncle. It's known as 'The Gem of Reconciliation' and has been treasured as a stone of friendship since before biblical times. But what in the world is carbuncle? It's actually an age-old term originally used to refer to any red cabochon, usually garnet.
Nowadays, carbuncle can also include reddish gems too, such as orangey-red carnelian and pinkish-red coral, among others. It's said to carry the ability to help make amends and resolve differences, making it especially helpful for friends that have fallen out. It's also thought to dispel vindictive thoughts and encourage joy, passion, and devotion to family and friends. Whether trying to cement new friendships or fix faltering relationships, a carbuncle gem can help achieve those goals.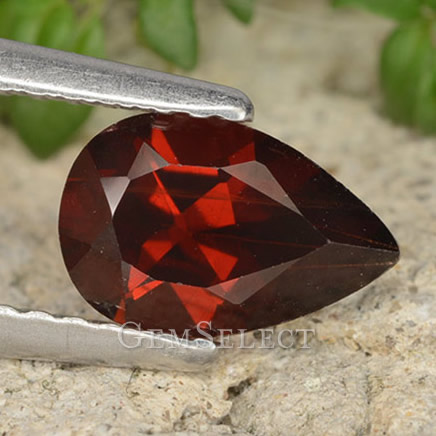 Red Pyrope Garnet
Shop Red Garnet Gemstones
Red Garnet: The Gem of Love and Commitment
Red Garnet is known by many names, including 'The Stone of Commitment' and 'The Gem of Faith'. Due to its strong ties with relationships, garnet is often gifted to celebrate and commemorate 2nd-year marriage anniversaries.
Pyrope and almandine garnet are two of the main types of red garnet. They're often used to perpetuate friendships by encouraging trust, happiness, compassion, and optimism. As one of January's birthstones, red garnet is thought to bestow feelings of happiness in the hearts of those who wear it.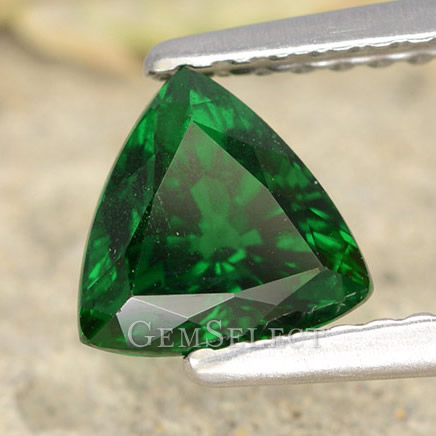 Green Tsavorite Garnet
Shop Green Garnet Gemstones
Green Garnet: The Stone of Love and Happiness
Green garnet goes by many names, including 'The Stone of Love' and 'The Stone of Happiness'. Due to its earthy color, green garnets are stones which take on the role of Mother Earth by encouraging nurturing, acceptance, and unconditional love.
Green garnet, including tsavorite and demantoid garnet, is especially helpful for solidifying new relationships, as well as renewing lost humor and silliness in relationships. When gifted, they are said to increase feelings of compassion and kindness towards one another. Garnet is also the zodiac stone for Aquarius, making it especially ideal for those born between January 21 and February 18.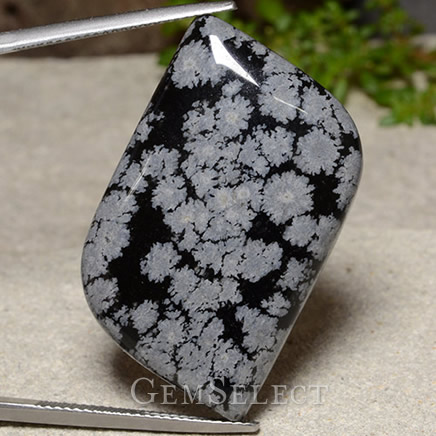 Fancy-Shaped Snowflake Obsidian
Shop Snowflake Obsidian Gemstones
Lesser-Known Friendship Gems
If you're looking for something less traditional, or perhaps a gem that you don't already have in your collection, some lesser-known gems associated with friendship include pyrite, rainbow pyrite, snowflake obsidian, and sugilite, among others.
Runner-ups include moonstone and turquoise. Moonstone is believed to help relieve stress, balance emotions, increase sensitivity, and empower one's intuition.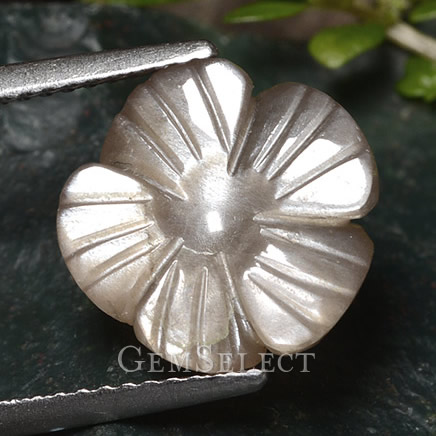 Flower-Cut Moonstone
Shop Moonstone Gems
When given as a gift, turquoise is believed to pass along love, happiness, prosperity, and courage. All of these gems are believed to encourage the making of new and meaningful relationships, as well as rekindle existing friendships.
Featured Gems of the Month
Vivid Tanzanian Spinel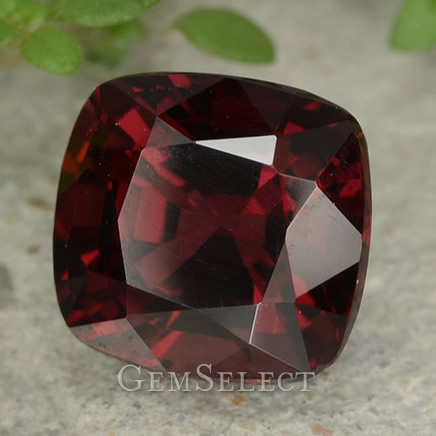 Red Tanzanian Spinel
Shop Tanzanian Spinel Gems
Spinel is finally beginning to earn the respect it deserves, and for good reason! This month we added a variety of stunning Tanzanian spinels to our ever-growing collection, which also includes fine Burma spinel. The most popular items that are disappearing quickly includes various shades of red spinel gems, such as light pinkish-red to deep, dark red, as well as vivid violet and purplish-red spinel.
Rare Spectrolite from Finland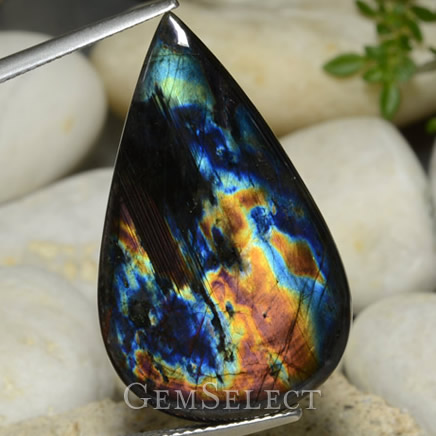 Spectrolite Labradorite
Shop Spectrolite Gems
Spectrolite is a rare variety of labradorite found only in Finland that's famed for its remarkable labradorescence. Spectrolite is known to exhibit a range of brilliant colors that's rarely seen in 'ordinary' labradorite, even though there's nothing ordinary about labradorite at all!
It's impossible to capture spectrolite in all of its glory with a static photo alone, especially since iridescent colors are highly directional. These phenomenal gems must be viewed in-hand to fully be appreciated. Spectrolite is an affordable stone that needs to be a part of everyone's gem collection.
Pink Peruvian Opal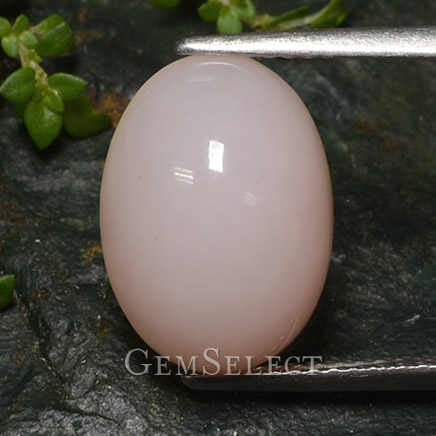 Pink Peruvian Opal
Shop Pink Opal Gems
Over the last month, we were lucky enough to come across some beautiful pink Peruvian opal. Peru is the only region in the world known to produce pink opal, which makes them an extra special treat for opal-lovers.
Similar Mexican fire opal, pink opal is valued for its exceptional body color rather than its play of color. Peruvian opal is also known to sometimes form with a slight mix chalcedony, which lends it slightly more durable than other types of opal.
Gem and Jewelry News
A New Discovery of an Adularescent and Aventurescent Sunstone?

A fairly recent discovery of an iridescent feldspar is starting to make its way to the market. This unique material is found only in northern Australia and is said to exhibit the adularescent properties of moonstone, as well as the aventurescence of sunstone. Hopefully, we'll see some of this rare material surface in our local gem market soon!
Shop Iridescent Gemstones
FAQs - Customer Questions
Every month we answer questions of general interest from our customers. Please feel free to send us your questions or suggestions.
Question
I noticed you use clarity grades like VVS and VS for most of your gemstones, but many of are only described as opaque, translucent, and transparent. Why is this?
Shop Cabochon Gems
Answer
We do provide clarity grade 'opinions' for transparent and faceted gems. However, for translucent and opaque gemstones, it's often difficult to see inclusions at all. For these types of gems, we simply describe the the level of transparency they exhibit. You'll see these types of clarity descriptions with our cabochons, as well as some faceted gems, such as fire opal, rose quartz, and black tourmaline.
Question
I'm only interested in untreated gems. How can I view only those which aren't heated or enhanced at all? You helped me with this some time ago, but I can't recall how to filter out treated gems.
Shop Natural, Untreated Gems
Answer
We understand the importance of being able to find exactly what you need quickly and efficiently. To view only untreated gemstones, you can visit our dedicated page for
untreated gems here
. Since we have over 40,000 untreated stones, you'll want to utilize our advanced filters to save time. As always, if you need help finding something in particular,
contact our customer support team
and let them do the searching for you!
Shop New Gemstone Arrivals
Be sure to keep up with our new gemstone arrivals. We literally add new gems every day of week! Since we often showcase many of our more interesting additions on Facebook, YouTube, and Twitter, it's a good idea to follow us on our media sites!
We love interacting with our customers, so feel free to contact us with your questions, comments, or queries! We respond to every email we receive within one business day.
Happy Gem Hunting!
Your friends at GemSelect