What's Hot Today - Top Gemstone Sellers of 2012
Summer is at its peak and there is no better way to show a little style, than by showing off your colored gemstone jewelry. Colorful jewelry and accessories will give you the extra sparkle and edge you'll need to stand out from the crowd and dazzle your friends and loved ones. According to NYC's jewelry and style expert, Michael O'Connor, this year's jewelry and gemstone fashion trends are focusing on bright and bold colors and as a result, this year is showing an increase in the popularity of colored gemstones, not just for use in fashion jewelry, but also for bridal jewelry.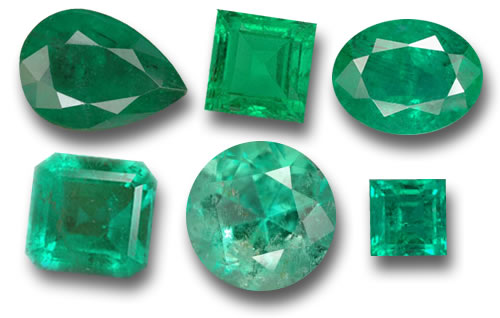 Fine Emeralds from GemSelect
Go green, since green is one of the top color choices for 2012. There is no better way to wear green than with emeralds. Green is a tranquil color that symbolizes nature, good luck and health. Since emeralds are the most popular of all green-colored gemstones, they make the perfect gemstone of choice for 2012.
Due to their durability and relatively good level of hardness, emeralds are extremely versatile for just about any jewelry design you could imagine. Emeralds are known and worn for their fine color and vitreous luster. Emeralds are precious and are considered to be one of the most treasured of all gemstones.
If green is not for you, be bold with blue. It just so happens that blue is especially in vogue this year. This is because summer fashion trends and 2012 predictions are heavily leaning toward blue. Therefore, tanzanite's stunning natural color is being coveted this year. If you want to keep up with the hottest trends of 2012, tanzanite is a "must-have" for any jewelry collection.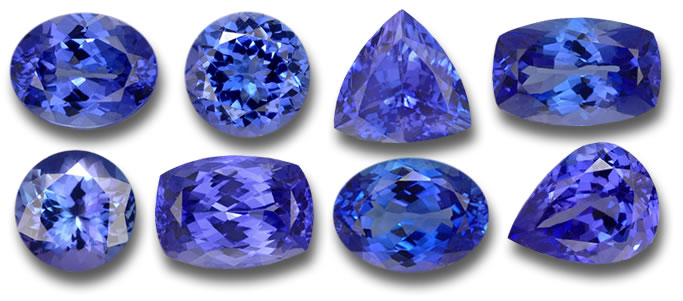 Top Grade Tanzanite Gems
Tanzanite is actually celebrating its 45th birthday this year in 2012; it was only recently discovered in 1967, despite having been formed 500 million years ago. This stunning gemstone was discovered in Tanzania near Mount Kilimanjaro and in 2001, tanzanite was officially named as December's birthstone. Tiffany and Company claimed tanzanite's discovery to be the "most important gemstone discovery in 2000 years".
Alternatively, sapphires are a great choice for adding a splash of true-blue to your style as well. Blue sapphires are a popular choice for both men and women, and make some of the most stunning pieces of jewelry even more unique. Sapphires are the most precious and valuable of all blue-colored gemstones and are sought after by gem enthusiasts for their excellent color, hardness, luster and overall durability.

Fine Burmese Ruby Gems
Red is always in fashion and there is certainly no better red, than "ruby-red". Rubies are the most popular of all gemstones for women and are coveted by all jewelry stylists. Essentially, rubies are the same as sapphires; they are identical in all physical properties, except for their color. Rubies make the perfect gemstone choice for use in fine earring, bangle and ring designs.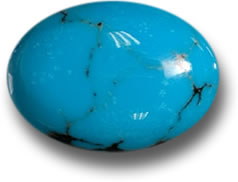 Natural Untreated Turquoise
Turquoise was always popular and is rare and valuable in finer grades. Turquoise also happens to be one of the biggest gemstone trends of 2012. Turquoise gemstone popularity is owed to the growing demand of ever-popular, beaded-style bracelets and necklaces, which can be seen almost everywhere nowadays. Turquoise stones are unique with bold colors and are extremely popular for use with silver jewelry designs, as they can give a particularly retro-tribal look and are often ideal for inlayed jewelry styles.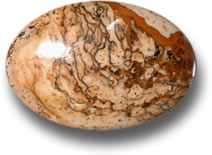 Jasper in Nice Color Patterns
Last, but not least, jasper gemstones are shaking up a storm. Jasper gems are uniquely available in a wide assortment of colors and multi-faceted patterns. Since jasper has various colors, they can be worn with almost anything imaginable. Jasper is not only being used in fashion jewelry, but it is becoming very popular with bridal designs as well.
To ensure you can receive our emails, please be sure to add help@gemselect.com to your list of safe contacts, or you add us into your email address book! Please feel free to contact us with any questions, comments and queries! We respond to each and every email we receive.
Happy Gem Hunting!
Your friends at GemSelect