Frequently Asked Questions (FAQ) / Which Gemstones Types Are Untreated?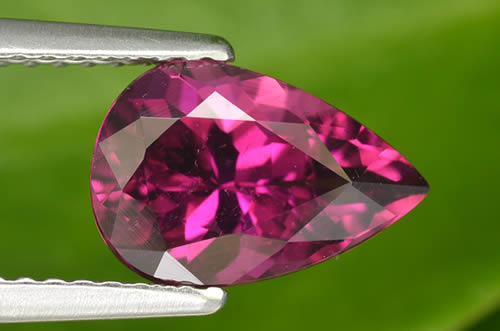 Are there any kinds of gemstones that are always untreated?
Yes, there are many varieties of gemstones that are rarely treated, and many that are never treated. What many find very surprising is that we have over 30,000 untreated gemstones available! That means about 75% of all the gems in our inventory are completely untreated! Click here to see all of our untreated gemstones.
Some of the many untreated gem types include spinel, all of the different members of the garnet variety (spessartite garnet, rhodolite garnet, malaya garnet, mali garnet, tsavorite garnet, demantoid garnet, almandine garnet, pyrope garnet, melanite garnet, grossularite garnet and hessonite garnet); the many varieties of tourmaline, including rubellite tourmaline (pictured above), Pariaba tourmaline, verdelite (green tourmaline), indicolite (blue tourmaline); as well as peridot, orange and brown zircon, prehnite, fluorite, kyanite and a number of other beautiful gem varieties.
STAY IN TOUCH
*You're signing up to receive GemSelect promotional email.
Privacy Notice © 2005-2023 GemSelect.com all rights reserved.
Reproduction (text or graphics) without the express written consent of GemSelect.com (SETT Company Ltd.) is strictly prohibited.
795
Popular Gemstones

All Gemstones (145)

Main Categories

| | |
| --- | --- |
| | Drilled Gems, Briolettes and Beads |
English speaking customer support only
Toll Free - USA & Canada only:
1-800-464-1640

International:
+66-39609697
Save Money
No shipping Fees for Additional Items!
$8.90 Worldwide Shipping
Size and Weight
Gems are always measured in Millimeter (mm)
Dimensions are given as;
length x width x depth,
except for round stones which are;
diameter x depth
Select gems by size, not by weight!
Gem varieties vary in density, so carat weight is not a good indication of size
Note: 1ct = 0.2g