Frequently Asked Questions (FAQ) / What Does "Cabochon" Mean?
What are "Cabochon" Gemstones?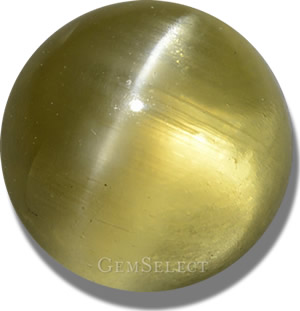 In the gemstone world, a "cabochon" is a stone that has been cut (or shaped) with a highly-polished rounded, domed or convex top, with no faceting of any kind. The bottoms of cabochons are described as "flat", but many will have slightly curved or undulated bases. Cbochons are often left with slightly rough or unfinished bottoms, which makes it easier for jewelers to mount them into jewelry settings. Cabochons may be cut into any shape, although oval is by far the most common.
The term "cabochon" comes from the French word, "caboche", which means "knob" or "small dome". Certain gemstone types are almost always "cut en cabochon", such as opal, turquoise, moonstones, cat's eye gems and star gemstones, including star sapphire and star ruby. In the gemstone world, you will often hear the term "cabochon" shortened to just "cab"; for example,the act of cutting a cabochon, 'cabbing' -- or when gemstone rough is unsuitable for faceting, it may be referred to as "cabbing rough".
To learn more interesting gemstone and jewelry terms, please visit our gemstone glossary, or our jewelry terms glossary.
STAY IN TOUCH
*You're signing up to receive GemSelect promotional email.
Privacy Notice © 2005-2023 GemSelect.com all rights reserved.
Reproduction (text or graphics) without the express written consent of GemSelect.com (SETT Company Ltd.) is strictly prohibited.
819
Popular Gemstones

All Gemstones (145)

Main Categories

| | |
| --- | --- |
| | Drilled Gems, Briolettes and Beads |
English speaking customer support only
Toll Free - USA & Canada only:
1-800-464-1640

International:
+66-39609697
Save Money
No shipping Fees for Additional Items!
$8.90 Worldwide Shipping
Size and Weight
Gems are always measured in Millimeter (mm)
Dimensions are given as;
length x width x depth,
except for round stones which are;
diameter x depth
Select gems by size, not by weight!
Gem varieties vary in density, so carat weight is not a good indication of size
Note: 1ct = 0.2g