What can I find in this article?
Citrine Buying Guide - What factors to look out for when browsing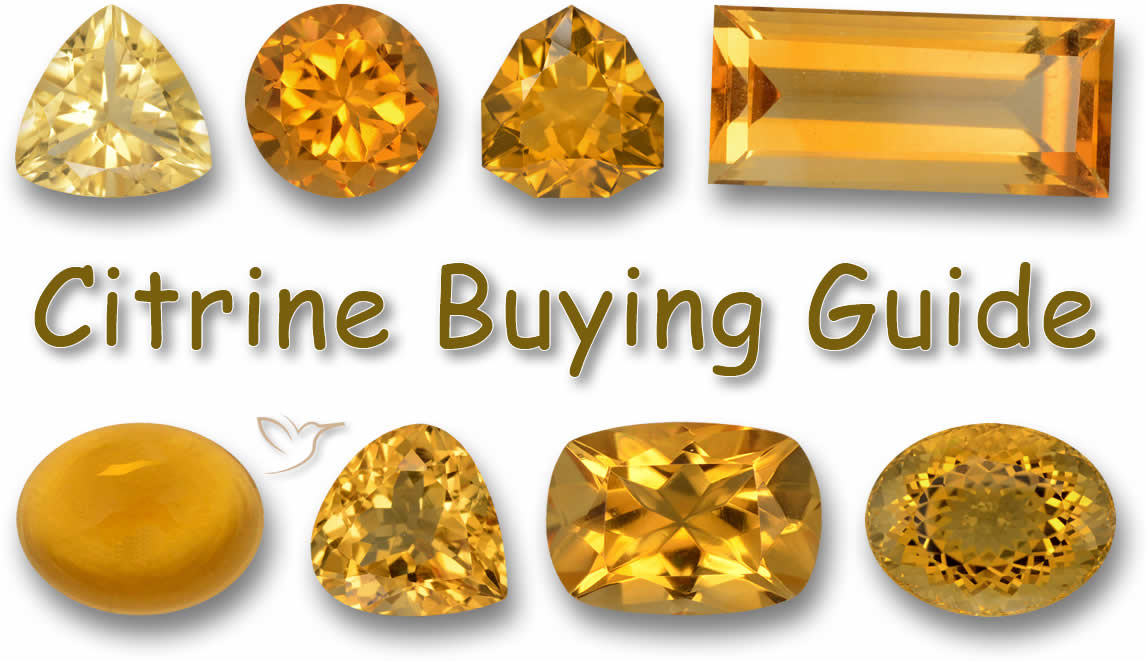 Color may be the major factor when buying citrine gemstones but there are a number of other things to bear in mind. Size, clarity, durability, and more all play their part in getting the best value for money when shopping for this golden yellow gem.
Brief Buying Guide to Citrine
Summary
Citrine is a marvelous versatile gemstone suitable for every type of jewelry. Its availability in all sorts of sizes and shapes at very reasonable prices means you are free to experiment with both traditional and modern looks. Citrine's famous spiritual power is also something not to be overlooked either.
Quick Guide to Buying Citrine

| | |
| --- | --- |
| Color | Yellow to Orange |
| Clarity | High |
| Carat Weight | Available in Large Weights / Sizes |
| Cut | All cuts |
| Price | Inexpensive |
| Treatments | Quite common for bright colors |
| Birthstone | November |
| Wedding Stone | 13th |
| Jewelry | All Types - Cocktail Rings, Pendants/Brooches especially effective |
| Durability | Rated 7 on Mohs Hardness Scale |
Erstausgabe: February-23-2021
Zuletzt geändert: February-24-2021
© 2005-2021 GemSelect.com alle Rechte vorbehalten.
Nachdruck (Text oder Grafik) ohne die ausdrückliche, schriftliche Zustimmung von GemSelect.com (SETT Company Ltd) ist streng verboten.
Artikelkategorien
Gesamtzahl der Artikel: 1733