Gemstones for Aries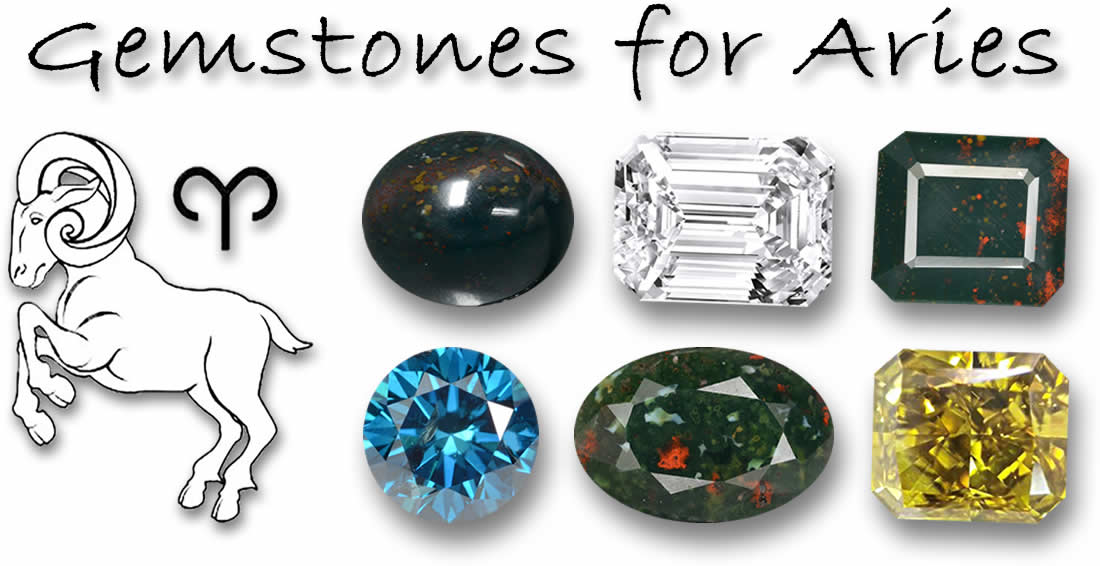 The Zodiac developed as civilizations looked to the night skies for clues and guidance to the upcoming seasonal changes, tidal movements and coming floods.
The Aries constellation is found in the northern hemisphere and is represented by the Ram or a pair of horns. The early Babylonians noted the constellation but it was the Ancient Greeks that gave it the connection to the Ram and created the myth of Jason and the Golden Fleece around it.
Many myths and superstitions grew up around the movement of the stars and planets as well as scientific knowledge. Planets were linked to gods, colors, natural phenomenon and to various gemstones and elements.
We have trawled through the text books to discover two perfect gemstones to symbolize Aries and come up with two gemstones which seem polar opposites but which share a long history and a spiritual strength - Bloodstone and Diamond.
Aries Gemstone Guide

| | |
| --- | --- |
| Aries | March 21 - April 19 |
| Character | Passionate and determined |
| Gemstone | |
| Meaning | Strength, protection and vitality |
| Alternative | |
| Meaning | Love and faithfulness |
We have created an easy-to-follow guide to let you know which gemstones traditionally match your sign as well as their color and spiritual attributes.