Pukhraj Yellow Sapphire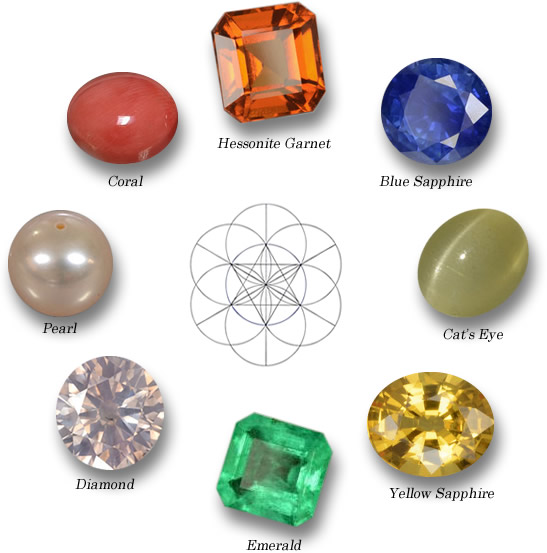 Pukhraj is the Hindi name for yellow sapphire, though it is also used (or misused) in India to refer to the more common yellow topaz or citrine. The exact meaning of pukhraj is important because yellow sapphire has a special place in Vedic astrology. According to the Vedic tradition, there are nine gemstones that are thought to have special significance; ruby, pearl, coral, emerald, yellow sapphire, diamond, blue sapphire, chrysoberyl cat's eye, and hessonite garnet. These nine gemstones are thought to correspond to astrological entities and activity, with yellow sapphire being the gem associated with Guru or Jupiter, the largest graha or planet in the solar system.
Jupiter is believed to be an auspicious planet and is connected to wisdom, knowledge, good fortune, wealth, power and status. If Jupiter is well-placed in your horoscope, it is thought that you will enjoy all the good things in life. However, if Jupiter is in a bad position, it is considered to have the opposite effect. So it is often recommended that people wear yellow sapphire to increase the beneficial effects of Jupiter or negate the tribulations caused by a poorly-placed Jupiter. In particular, it is recommended that people born under the signs of Sagittarius or Pisces always wear yellow sapphire.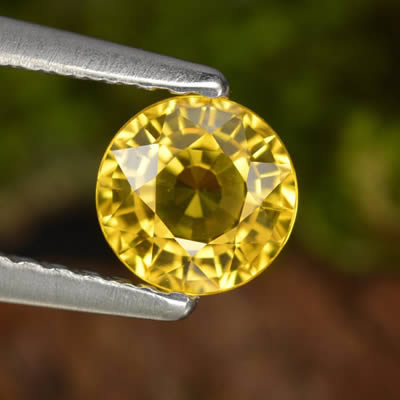 Yellow sapphire is thought to attract wealth and bring prosperity to the family. In general, pukhraj is believed to bring fulfillment of ambition. For example, it is believed that a girl who wears yellow sapphire will marry early on in life (which is considered an advantage in many Asian societies). People aspiring to administrative and political positions should wear it to give them the benefit of luck on their side. It is also thought to act as a protective charm. Those who find obstruction in the progress of their education, or those who suffer from loss of property should wear yellow sapphire to help remove their difficulties. It is also said to aid in elimination of impurities from the body and stimulation of the lymphatic system. Astrologists recommend yellow sapphire to treat liver and gallbladder problems as well as disorders of the spleen and stomach.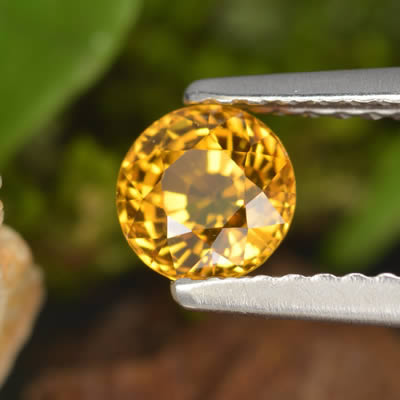 There are several recommendations for wearing yellow sapphire. It is suggested that the sapphire be set in gold, and be worn starting on a Thursday, within an hour of sunrise. If set in a gemstone ring, the ring should be worn on the index finger of the right hand (for right-handed people). It is very important that the sapphire is of high quality. The theory is that the larger and cleaner the stone, the better the results. An inferior gem is thought to cause more problems than it solves. For example, it is believed that a stone with cracks invites threats, and one with poor luster and transparency creates enemies and causes disharmony in the family.