Gemstones for Pisces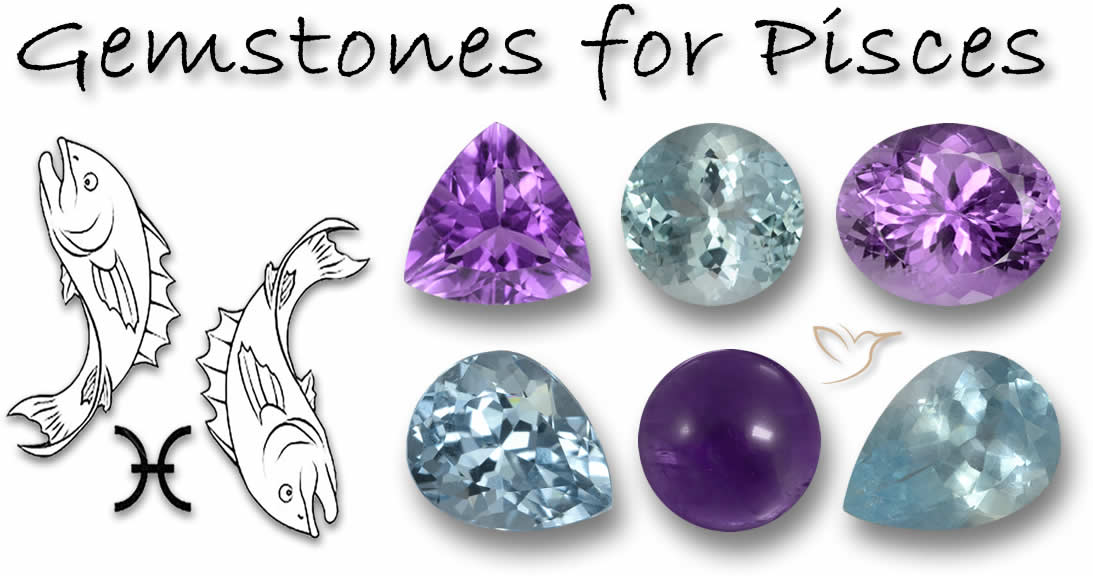 Early civilizations looked to the heavens to predict the coming seasons – evidence etched on cave walls suggest lunar cycles were being noted 25,000 years ago. By noticing the arrival of certain constellations in the night sky came just before annual floods or seasonal changes, the agricultural age could begin.
This practical knowledge would expand into superstition and worship in the hope of guaranteeing abundant crops. Planets became gods and certain gemstones would be selected to honor these gods and so the links between the zodiac and gemstones developed.
The Pisces constellation lies in the northern skies and Ancient Babylonians saw it as a pair of fish joined by a rope. Later cultures such as Roman and Greek expanded the myths with stories of Venus, Aphrodite and Cupid.
With a bit of research and plenty of reading we have come up with two excellent gemstones to honor Pisces and can be worn by any Piscean for good luck and extra spiritual strength.
Pisces Gemstone Guide

| | |
| --- | --- |
| Pisces | February 19 - March 20 |
| Character | Compassionate and forgiving |
| Gemstone | |
| Meaning | Spiritual protection |
| Alternative | |
| Meaning | Calming and soothing |
We have created an easy-to-follow guide to let you know which gemstones traditionally match your sign as well as their color and spiritual attributes.