Is Amethyst the right Gemstone for me?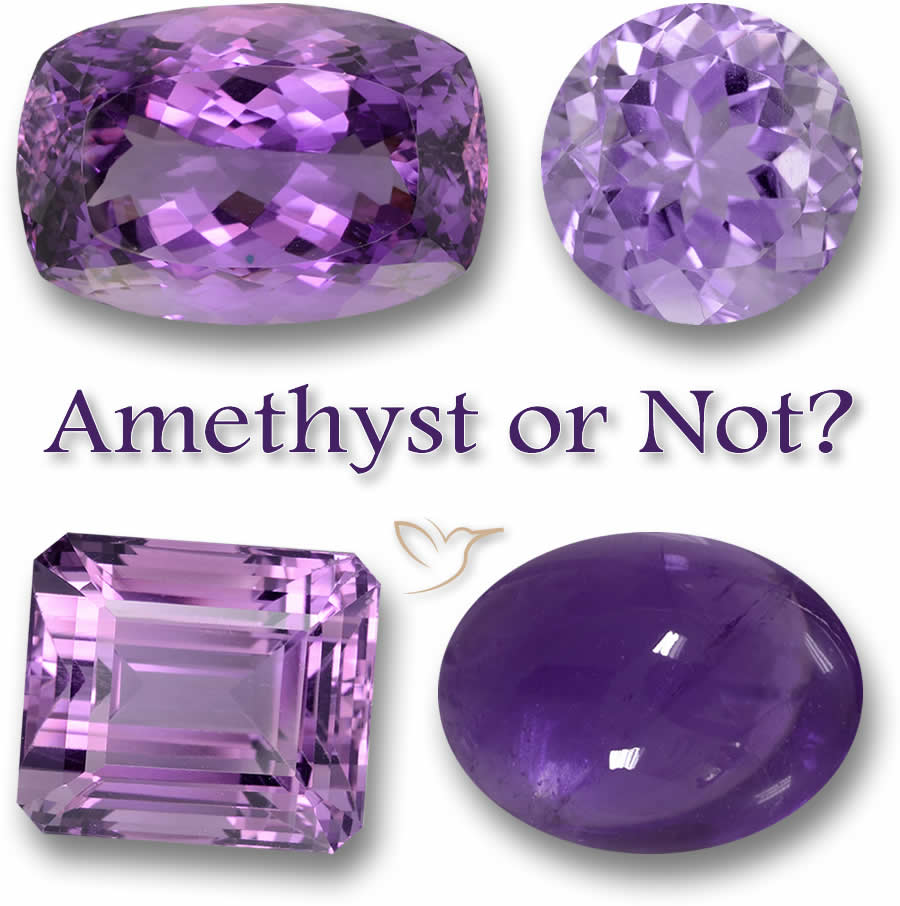 Gorgeous deep purple amethysts are one of the most popular gemstones on the market today but is it the right gemstone for you? Let's take a look at some of this gemstone's best qualities.
Amethyst's most obvious characteristic is its fantastic color – its purple color can range from delicate lilac all the way to a vivid violet with hints and flashes of red, blue and pink thrown in for good measure.
Color
Jewelers have had a field day in coming up with adjectives to describe the variety of purple hues – grape, lavender, raspberry, plum, sangria, aubergine – it's making me quite hungry.
Clarity


Amethyst is in plentiful supply (for a gemstone) so you never have to compromise clarity for color – all shades and hues can be found in crystal clear conditions.
Cut


In addition, amethyst is regularly seen in all the usual shapes and cuts – round, oval, hearts, rectangles and so on – as well as in a wide range of sizes. You will have no trouble finding amethyst gems in the same shade of purple in matching shapes and suitable sizes for all jewelry items.
Carat
As a readily available gemstone, amethyst can be found in sizes up to 20, 30, 40 carats and even more quite commonly and relatively inexpensively. These larger stones can make spectacular pendants and cocktail rings but can easily be matched to smaller stones for bracelets, earrings and necklaces.
Calibrated
Amethyst is well known and much loved in the jewelry trade. Because it comes in all shapes and sizes, including industry standard calibrated sizes, turning your loose amethyst gemstone into an item of jewelry should be no problem for any skilled gem setter.
Simply put, if you want an affordable yet appealing gemstone for every type of jewelry you cannot beat the versatile amethyst. It makes a great alternative to sapphires, tanzanite and garnets when size and price is an issue.
Bonus features
Amethyst is the birthstone for February and the wedding stone for the 6th anniversary.
Rated at 7 on Mohs Hardness scale meaning it is resistant enough to scratches to be worn every day.
Amethyst is well known to be spiritually powerful.
Amethyst has a long and illustrious history – it was once as valuable as rubies and sapphires – written about by the Ancient Greeks and Romans as well as mentioned in the bible.
Amethyst is becoming more and more popular as an engagement ring. The look and color are very striking yet they are a fraction of the cost of blue sapphires. Spend the savings on a family car?
Amethyst is sourced throughout the world with Brazil being the biggest supplier although Uruguay and Zambia are not too far behind. This means we will not find supplies running out very soon.
Amethyst Negatives
There are not many bad things to say about amethyst.
It can be created in the lab so synthetic amethyst exists and it can be quite tricky for non-professionals to tell the difference from the real thing – buy from a trusted gem seller.
Some amethyst is known to fade when left for too long in direct sunlight – do not wear while sunbathing or on a tanning bed.
Amethyst can only be purple – there is no such thing as green amethyst or burnt amethyst. This is not really a negative unless you do not like purple!
If you consider yourself very spiritual or have strong beliefs in the powers of crystals, Amethyst can be very mentally and physically influential (usually in a good way) so should be fully investigated before buying.
See our Amethyst Meaning and Healing article here for all the information you need
Although amethyst is durable, it will eventually dull through time and wear if not well looked after and stored correctly. However your amethyst can usually be cleaned and re-polished to look as good as new.
If you a follower of Jyotish astrology you will know certain gemstones should not be worn together and that includes, for example, Amethyst and Ruby. (Amethyst is only a minor player in this ancient Hindu philosophy so do not be too concerned)
Learn more about Jyotish astrology gemstones here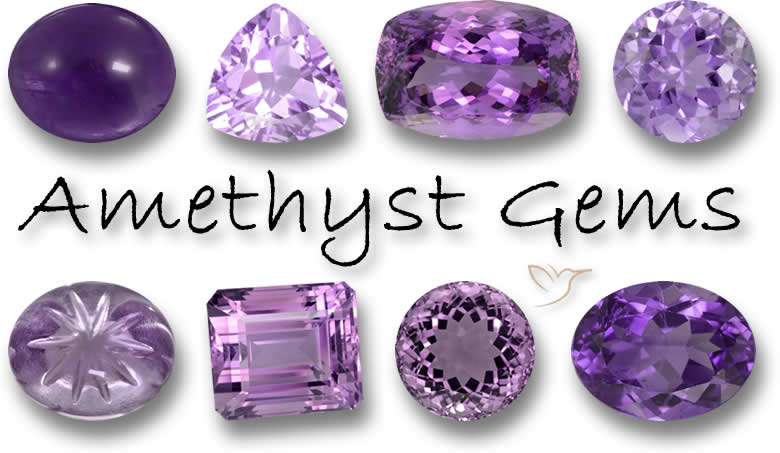 Quick Guide to Amethyst Jewelry Sizes

| Jewelry | Size (mm) |
| --- | --- |
| Ring | 8 - 10 |
| Cocktail Ring | 12 - 20 |
| Stud Earrings | 4 - 6 |
| Drop Earrings | 7 - 9 |
| Pendant | 12 - 20 |
| Brooch | 14 - 30 |
| Necklace | 8 - 16 |
| Bracelet | 4 - 8 |
Amethyst Pros and Cons Chart

| Pros | Cons |
| --- | --- |
| Great Color | Only one color |
| Only one color | Can fade in strong sunlight |
| Natural | Synthetic available |
| All sizes | |
| Calibrated Sizes | |
| Durability | |
| Readily Available | |
| Affordability | |
| Spirituality | |
| Historic | |
| Simple Care Procedures | |