Mikimoto Kokichi: Legendary Jeweler and Inventor of Cultured Pearls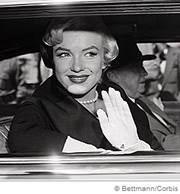 Marilyn Monroe with Mikimoto Pearls
Born the son of a Japanese udon noodle chef in 1858, Mikimoto Kokichi was destined to become one of the most important names in the jewelry industry. Mikimoto Kokichi was the founder and genius behind the renowned luxury pearl company known as 'Mikimoto'. His name is synonymous with fine jewelry and luxury pearls, and is a name and brand known by jewelers and jewelry designers all over the world. Since 1893, the Mikimoto luxury pearl company has been the world's leading producer of high quality cultured pearls and exquisite pearl jewelry.
The incredible story of Mikimoto began in the late 1800s when Mikimoto Kokichi first discovered a revolutionary technique for cultivating pearls, and subsequently kick-started the entire pearl industry. Mikimoto Kokichi is credited with being the person who successfully created the world's first cultured pearl. Mikimoto had discovered a chemical formula that could be injected directly into an oyster, to stimulate the growth of a pearl sac and layers of nacre. In 1888, Mikimoto Kokichi started his first oyster pearl farm in Ago Bay in the city of Shima, Mie Prefecture.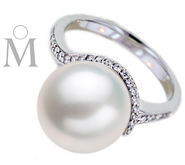 Mikimoto Cultured Pearl Ring
The path to success was not a smooth one. In fact, Mikimoto suffered failure that brought him close to bankruptcy before he was able to perfect his pearl culturing techniques. It was not until 1893 that he was able to create his first hemispherical mabe (cabochon-like shape) pearls. This accomplishment enabled him to launch his pearl export business and he began to offer mabe pearls to jewelers all around the world. Shortly thereafter, Mikimoto opened his first brick-and-mortar store in Tokyo, which specialized mostly in natural seed pearls and cultured mabe pearls. About twelve years later, Mikimoto succeeded in commercially harvesting his first full-round spherical pearls. Mikimoto's spherical pearls were indistinguishable from the finest natural pearls due to their excellent quality.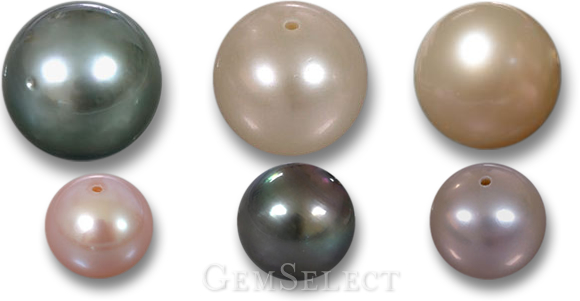 Loose, Cultured Pearls for Jewelry
After Mikimoto brought cultured spherical pearls to the market, he expanded his company internationally. Mikimoto opened his first international luxury pearl jewelry store in London, and after World War II, Mikimoto stores opened in Bombay, Shanghai, Paris and various states across the USA. Word had traveled quickly in the jewelry industry about Mikimoto's reputation for quality and so the demand for his cultured pearls grew rapidly. By 1935, Mikimoto had over 350 pearl farms throughout Japan and he was cultivating over 10 million pearls annually.
Today, Mikimoto specializes in more than just loose pearls and fine pearl jewelry. Mikimoto also successfully launched Mikimoto Pharmaceuticals, which specializes in supplements, lotions and cosmetics containing pearl calcium as a core ingredient. The pearl calcium is sourced from salvaged cultured pearl specimens (most likely ones that are unsuitable for jewelry). Today, various cosmetic products such as these can be found on the shelves of retail stores all around the world.
Mikimoto is a source of local pride for Japan. He was not only one of Japan's most successful entrepreneurs, but also an ingenious inventor. Mikimoto Kokichi is ranked as one of Japan's top 100 inventors of all time in honor of his patented pearl cultivation system. Mikimoto was also recognized as the official jeweler for many former beauty pageants, such as Miss USA, Miss Teen USA and Miss Universe. In 2010-2011, the Mikimoto Company had reportedly generated over $400,000 million in sales from pearls and pearl jewelry alone. Owing to his contribution and success, Mikimoto Kokichi is widely considered to be the father of cultured pearls. Natural pearls are so incredibly rare that for centuries, only the elite could afford them, but because of Mikimoto's innovative genius, pearls became more affordable and accessible for everyone.