Jul 14, 2020
Updated Jul 14, 2020
Gemstones for Meditation and Yoga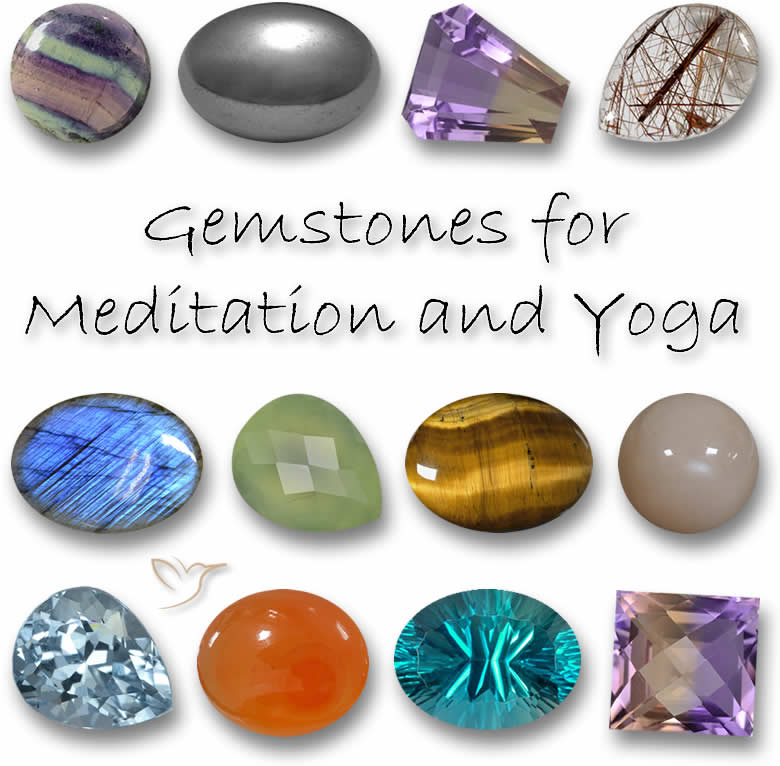 Yoga can trace its roots back perhaps as far as 5000 years but it was originally more a spiritual and mental exercise than what we see in studios or videos these days.
Yoga and meditation are inextricably linked and the breathing exercises, called 'Pranayama', during a yoga session and the relaxing 'Savasana' pose at the end show their common heritage.
Studies have clearly shown the health benefits, both mental and physical, of yoga and meditation and more and more people are turning to these ancient practices and away from the short term fixes of drugs and antibiotics.
What about the link to gemstones?
Cultures from all ages and from all corners of the world have recognized the power and energy produced by precious gemstones and used them in religious, medicinal and protective ways since civilization began.
We have selected a number of gemstones we feel are ideal to heighten the effects of your yoga or meditation session and allow you to reach your desired results.
There are a number of ways to use gemstones during yoga and meditation.
It can be as simple as placing one or more gemstones on your mat beside you or in your hand when meditating or doing breathing exercises. You can be a bit more ambitious and arrange the gemstones in a crystal grid around your mat (may be a bit awkward in a studio session!)
Wear a gemstone pendant around your neck or some mala beads on your right wrist, put some gemstones in your kit bag with your mat to infuse it with power or create a small crystal alter in the room where you usually meditate or do yoga.
How to meditate with Chakra gemstones. For meditation with a particular issue in mind you can place the gemstones on the relevant Chakra point on your body – you can easily meditate in almost any position.
See our article on Chakra Gemstones here
Let's get to the gemstones!
Well that is 10 of what we think are excellent gemstones to help you get started or continue with your meditation or yoga endeavors.
The world of spiritual gemstones is wide and varied and each one has its own unique powers and personality, finding one that suits your own individual character or needs is exciting and engaging.
Gemstones for Meditation and Yoga - Summary

| Gemstone | Benefit |
| --- | --- |
| Fluorite | Focus |
| Hematite | Calm and Strength |
| Ametrine | Balance |
| Rutilated Quartz | High Energy |
| Labradorite | Will Power |
| Prehnite | Self-acceptance |
| Tiger's Eye | Stamina |
| Moonstone | Intuition |
| Aquamarine | Communication |
| Carnelian | Motivation |