Gemstones for Mothers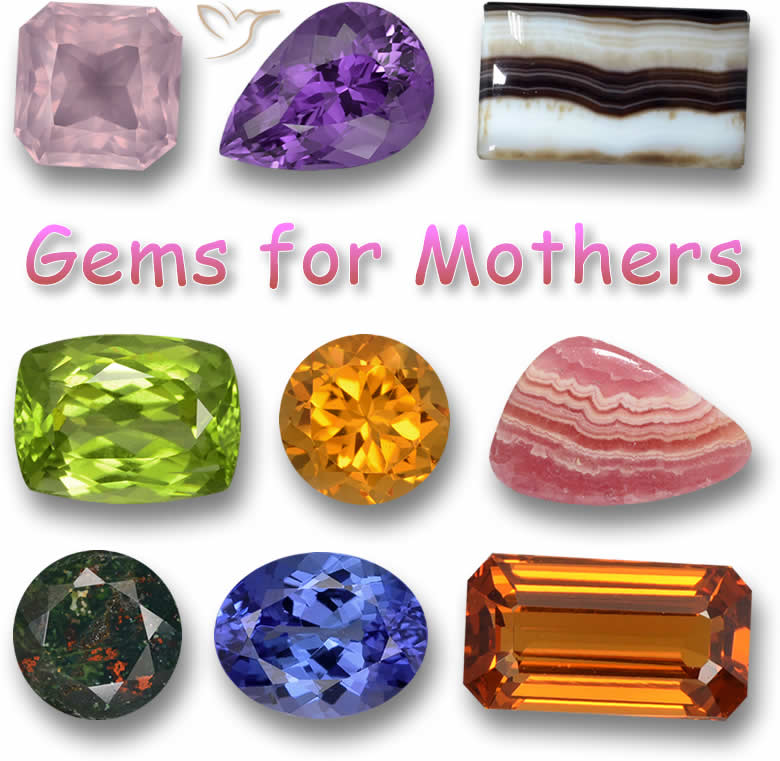 Introduction
We have just celebrated a new addition at our offices when our office manager, Koy, gave birth to a little baby boy. It went smoothly enough as we all had lunch together and at 3 pm someone told me she had had the baby – I didn't even noticed she had gone!
This happy event got me thinking about gemstones for new mothers and, of course, this led to gemstones for mothers-to-be, those trying to be mothers, my mum and all the mothers in the world!
Let us start with a few gemstones for all the new moms out there.
Alternatively, there is a quick solution for which gemstone to buy for a new mother – a birthstone either celebrating the date of birth of the new baby or of the mother herself. Just click on the link here to see our Birthstones by Month article.
Ahead of actually having the baby, mothers-to-be will have the nine months of pregnancy to get through. The following gemstones will offer some comfort and help.
Before the joys and challenges of having children can be experienced there is the small matter of getting pregnant to deal with. There is always adoption but a gemstone for fertility in both men and women could be useful.
With all this talk of new moms and mother-to-be let's not forget our own dear mothers. I started to investigate the birthstone for Mother's Day only to find it varies all over the world. Instead I think I will suggest the deep purple blue Tanzanite.
Quick Guide to Mother's gemstones

Gemstone

Color

Spiritual Power

Rose Quartz

Pink

Unconditional Love

Amethyst

Violet / Purple

Calming and Soothing

Jasper

Multi-colored

Nurturing and Healing

Rhodochrosite

Pink

Compassion

Citrine

Yellow / Orange

Happiness and Abundance

Moonstone

Multi-colored

Femininity and Fertility

Peridot

Green

Love and Joy

Garnet

Multi-colored

Fertility

Tanzanite

Blue

Good Luck