Frequently Asked Questions (FAQ) / Natural Gemstones Only
Are all Gemstones for Sale at GemSelect Natural?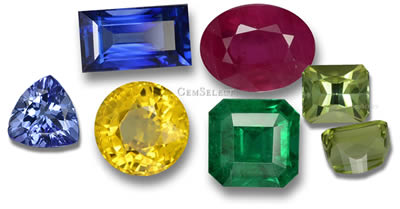 We only sell natural gemstones, mined from the earth. We do not deal in any synthetic or lab-created gems. We guarantee all our gems to be natural and as described. Gemstones may be enhanced through treatment, but we fully disclose any and all treatments individually on each of our gemstone detail pages. Some examples of gemstone treatments / enhancements include routing heating, oiling and diffusion and assembling (opal doublets and ammolite). Doublets and assembled gemstones should not be confused with 'composite gemstones' (we do not sell any composites).
First Published: February-20-2006
Last Updated: September-12-2017
© 2005-2021 GemSelect.com all rights reserved.
Reproduction (text or graphics) without the express written consent of GemSelect.com (SETT Company Ltd.) is strictly prohibited.