January Birthstones and Gemstones; Garnet, Opal, Amethyst & more!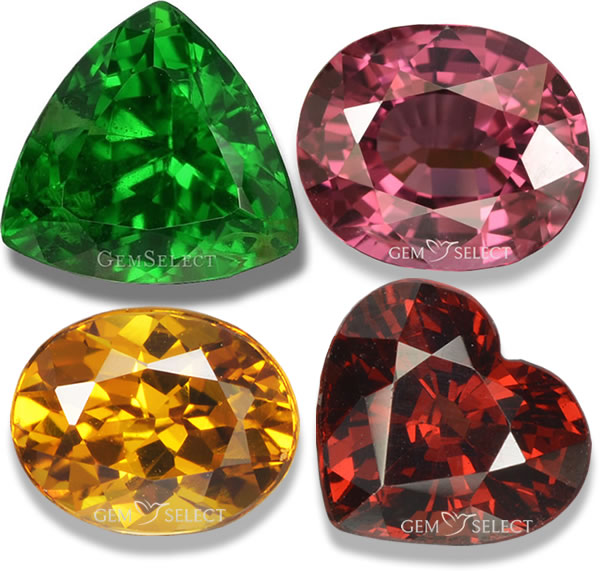 Shop all types of Garnet at GemSelect
There is one group of gemstones on the modern birthstone list that connects with January, and it's Garnet. The garnet group is vast, and it includes numerous gem types that all have individual characteristics. Of the garnet group, the most popular and well known are the reds and purples like Pyrope Garnet and Rhodolite Garnet.
This article details information more specific to the Zodiac calendar, history of birthstones, and why people wear Garnet. If you are interested in learning specifically about the Garnet Group, please refer to our new article 'All about Garnet.' Want to learn about the variety of stones you can wear or give to those born in January keep reading.
What Zodiac Signs are in January?
In January two Zodiac Signs exist, and they are Capricorn and Aquarius. If you have read our articles, you know the Zodiac Signs connect with numerous gem types and if you haven't read our articles stay tuned to see how it works!
Capricorn (December 22 - January 19)
The Zodiac sign Capricorn has four stones associated with it: Garnet, Ruby, Agate, and Black Onyx.
The Planetary stone for Capricorn is Lapis Lazuli
The Talismanic Stone for Capricorn is Onyx.


Shop Capricorn Zodiac, Planetary, and Talismanic Stones
Aquarius (January 20 - February 18)
The Zodiac sign Aquarius has five stones associated with it: Garnet, Amethyst, Moss Agate, Opal and Sugilite
The Planetary stone for Aquarius is Turquoise
The Talismanic Stone for Aquarius is Jasper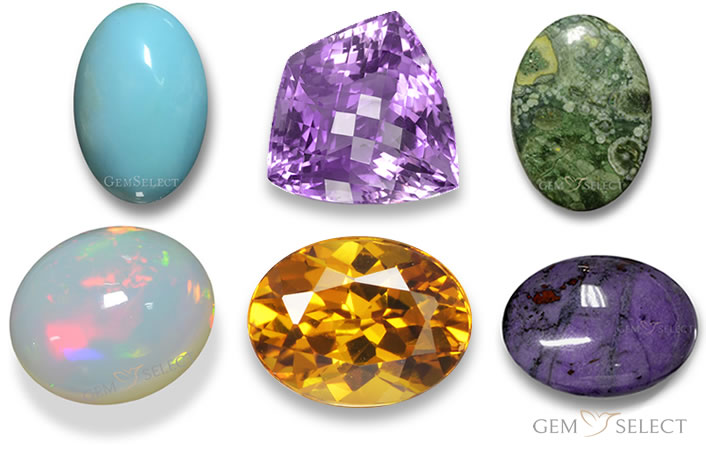 Shop Aquarius Zodiac, Planetary, and Talismanic Stones
What are Talismanic & Planetary-Stones? Let us explain.
Planetary Stones - In ancient times Gemstones were believed to be associated with different planets. Some of these planets were deemed to be ruling planets for the time in which individuals were born. A belief stemmed that wearing the stone of the 'ruling planet' at your time of birth would bring positive effects to your life!
Talismanic Stones - Talismans are amulets which have been cut or engraved as jewelry. Wearers of these stones are said to have protection by the magical powers the Talismans posses. These engraved Talismans are supposed to protect from evil, but they must have engravings on stones corresponding to the Zodiac sign of the barer.
Why is Garnet the Birthstone that is for January?
Many know of the breastplate of Aaron. Some modern birthstones relate with stones that were believed to be on this breastplate, but Garnet isn't one of them. So did Garnet become a modern birthstone? Well, we found an interesting origin story about gems that were mentioned later in the bible - this time another twelve gemstones appear as the foundation stones of the heavenly city. These stones were assigned to twelve apostles then associated with months of a calendar year.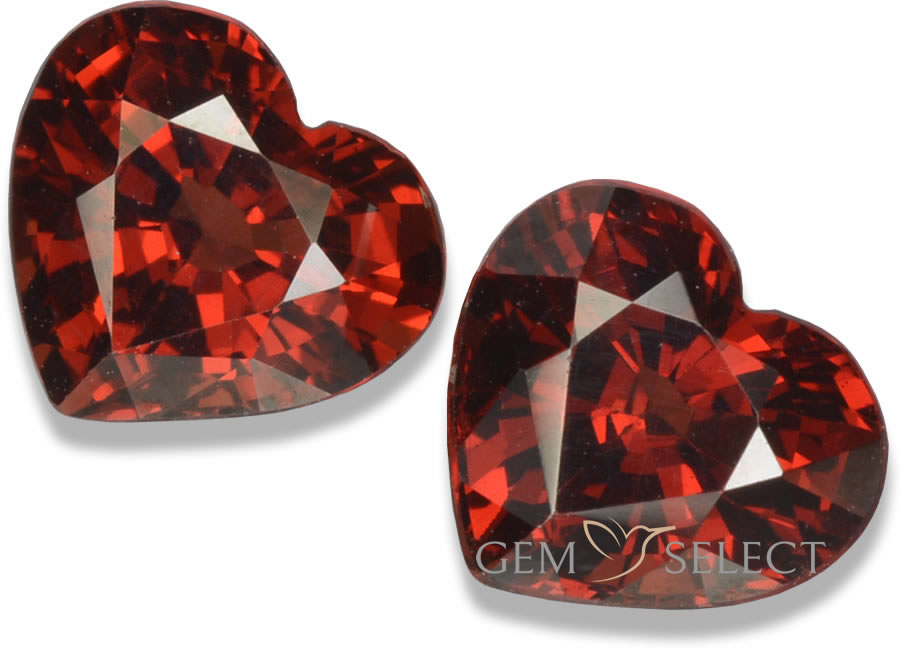 Shop Pyrope Garnet at GemSelect
So what was the reason for these stones? Well, if you reference Revelation 21:19-20 you will find a story of a heavenly city that's walls were to have foundations adorned with every precious gemstone. For this task, there was to be a great variety of gems many of which relate to the modern birthstone list we value today. These adornments were purposed to express the inhabitant's happiness inside of the heavenly city. When reading the revelation, you will find Garnet referred to as - a chalcedony or carbuncle, an elegant gem whose color is deep red.
Are different gems related to Capricorn and Aquarius?
December born Capricorn or Aquarius can wear any Garnet as their birthstone. But those who are born between the days of December first and the seventeenth have different stones than those birthed from the eighteenth to the thirty-first.
Here is a list of all the stones December born individuals can wear by Zodiac signs:
December born Capricorn these are your unique gems:
The entire Garnet Group which includes (Rhodolite Garnet, Almandine Garnet, Spessartite Garnet, Tsavorite Garnet, Pyrope Garnet, Color Change Garnet, Hessonite Garnet, Demantoid Garnet, Grossularite Garnet, Star Garnet, Mali Garnet, Malaya Garnet) Ruby, Agate, Garnet, Lapis Lazuli, and Black Onyx.
December born Aquarius there are your unique gems:
The entire Garnet Group which includes (Rhodolite Garnet, Almandine Garnet, Spessartite Garnet, Tsavorite Garnet, Pyrope Garnet, Color Change Garnet, Hessonite Garnet, Demantoid Garnet, Grossularite Garnet, Star Garnet, Mali Garnet, Malaya Garnet) Amethyst, Moss Agate, Opal, Turquoise, Jasper, and Sugilite.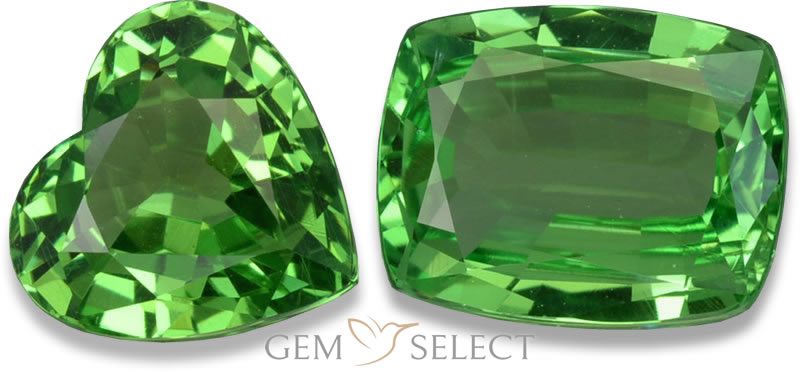 Shop Tsavorite Garnet at GemSelect
Who are some famous people that have birthdays in January?
1. Mel Gibson: born January 3, 1956.
2. Bradley Cooper: born January 5, 1975.
3. Nicolas Cage: born January 7, 1964.
4. Betty White: born January 17, 1922.
5. Guy Fieri: born January 22, 1968.
6. Alicia Keys: born January 25, 1981.
7. Ellen DeGeneres: born January 26, 1958.
8. Elijah Wood: born January 28, 1981.
9. Oprah Winfrey: born January 29, 1954.
10. Christian Bale: born January 30, 1974.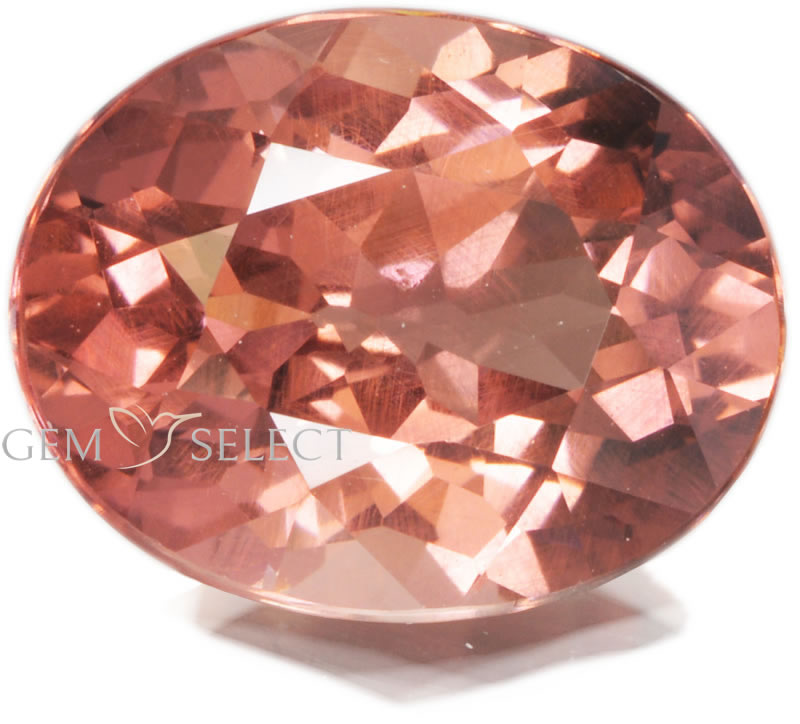 Shop Malaya Garnet at GemSelect
Are there references to earth, fire, water, air, or Feng Shui?
Garnet and ruby are very similar in energy and appearance. Both of these stones have the strength of fire and therefore promote creativity, passion, and joy. Garnet is also said to increase power, vitality, and is also believed to protect its bearer from negativity. Garnet's revered for its ability as a guiding stone and many say Garnet gems worn as amulets may clarify one's purpose in life and provide good luck.
In Feng Shui Garnet is used for attracting success by placing it in the south section of a room or desk. Additionally, Garnet associates with fame, reputation, and respect by Feng Shui. The fire element of Garnet also brings passion and romance to those who strengthen it. In the art of Feng Shui the fire element should be increased in the south, southwest, northeast, and center areas of your home or office.

Shop Amethyst at GemSelect
How are January's stones connected to December and February's?
The Zodiac signs connect all of the months of the calendar year. And though the number of symbols is the same as the number of months they do not begin and end on the same day. In this sense, January is connected with December through Capricorn and also related to February through Aquarius.
Why wear January birthstones? Health, Protection, Luck?
Garnet's popularity began in ancient times in countries like Greece, Egypt, India, and Rome. All of these cultures had reasons for wearing the stones, and the fact is that to all the cultures Garnet was a sacred gemstone. In medieval times Garnet was thought to be a cure for many ailments including depression, liver problems, and illnesses. Greeks believed Garnet would prevent its wearers from drowning in addition to shielding them from poisons. The Egyptians wore garnet for decorative and ceremonial purposes. As you can see, there are many Garnet worn or used. Depending on the group the reasons for possessing or wearing Garnet are very different.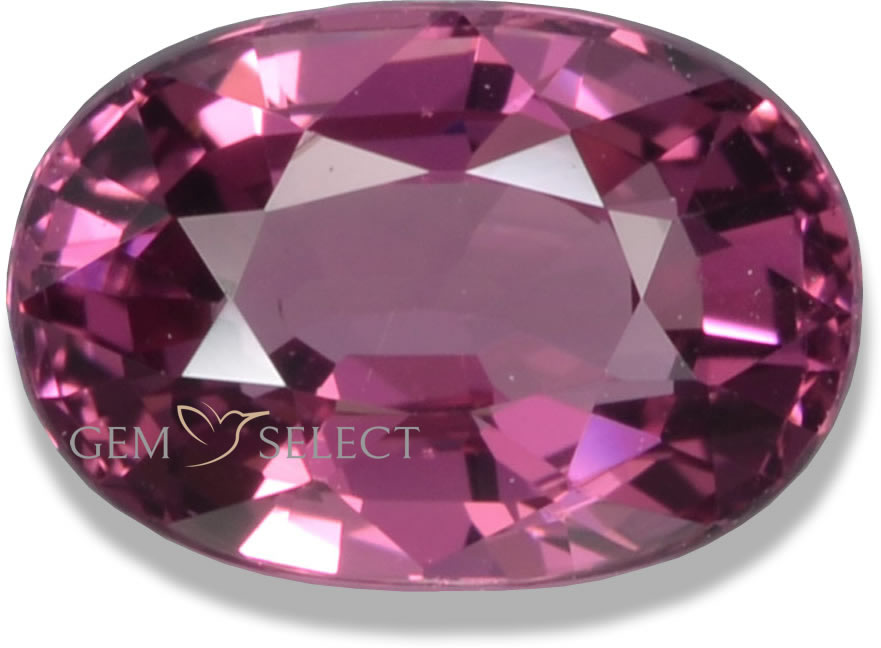 Shop Rhodolite Garnet at GemSelect
All of the folklore surrounding this ancient stone has left its mark on the symbolism of giving garnet and the beliefs associated with wearing or possessing Garnet. Many tribes to this day believe garnet worn as an amulet will protect them from danger and evil. This folklore leads many to think that one ought to wear garnet on distant journeys. Lore and legend speak of Noah using a finely faceted Garnet to navigate through darkness and suggest this gem is a symbol of Christ's sacrifice.
Because Greek mythology associates garnet with the fruit pomegranate both are given as a gift of love and associated with eternity. The tradition of giving Garnet as a symbol of eternal love still holds in modern times and garnet is the accepted stone of the second anniversary. Garnet is also symbolic to give to your lover before they depart lore says that the gift of Garnet will ensure their quick return. Lastly, Garnet is supposed to heal lovers whose bonds have broken.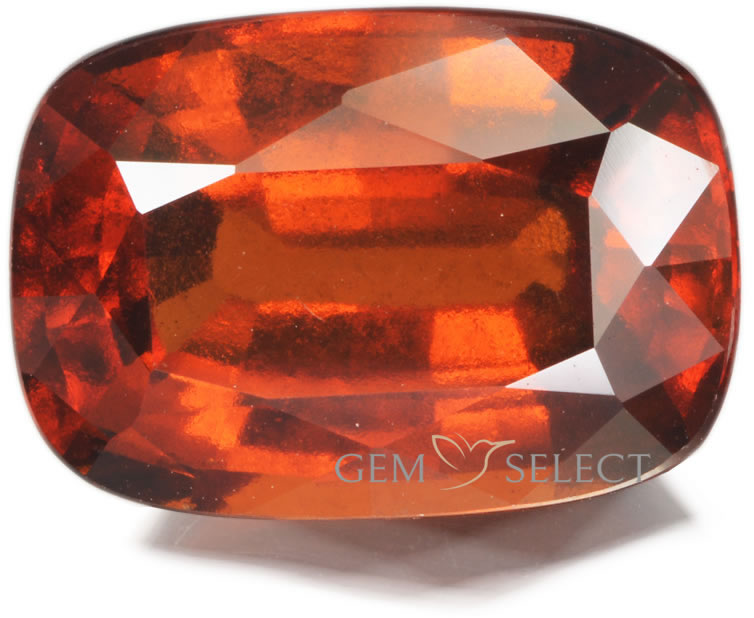 Shop Hessonite Garnet Gem at GemSelect