Gemstones for Aquarius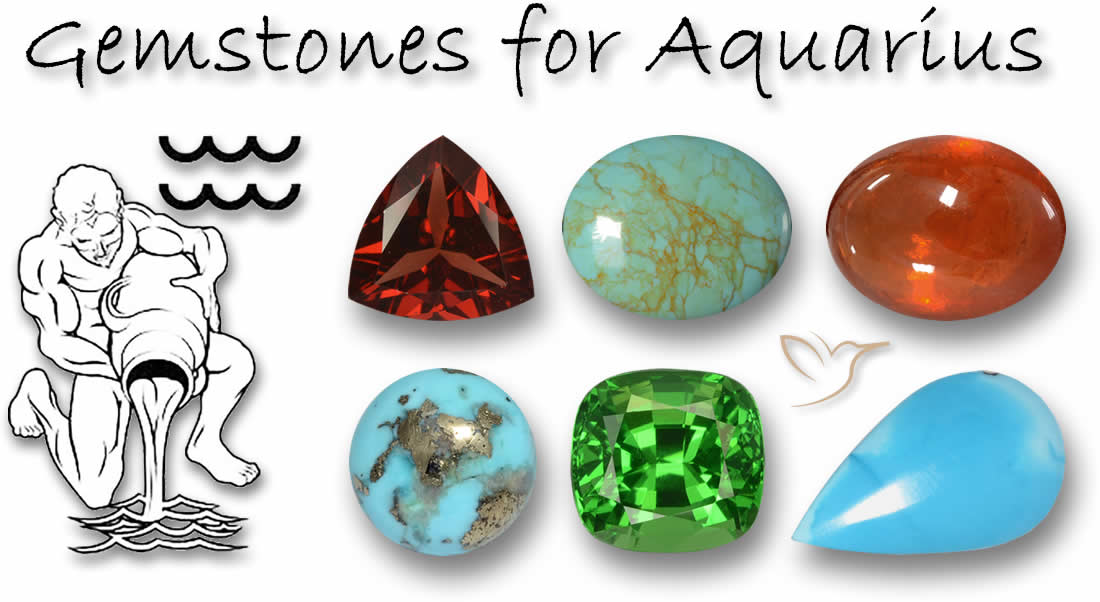 Gemstones may have first been admired for their beauty and color but were quickly appreciated just as much for their spiritual powers.
Early man looked to the heavens to help find his way from one place to another or for when to sow seeds to ensure a good harvest.
Planets, stars and constellations were studied and superstitions arose and the Zodiac signs became a way for man to bring understanding to a confusing world.
Soon certain gemstones began to be associated through color, elements, the gods and other factors to individual star signs.
Aquarius is one of the oldest known constellations and is found in the southern half of the night sky. Aquarius is a symbol of water and is represented by a water bearer or two wavy lines suggesting water.
Aquarius Gemstone Guide

| | |
| --- | --- |
| Aquarius | January 20 - February 18 |
| Character | Thoughtful and caring |
| Gemstone | |
| Meaning | Friendship, loyalty and trust |
| Alternative | |
| Meaning | Truth and tenderness |
We have created an easy-to-follow guide to let you know which gemstones traditionally match your sign as well as their color and spiritual attributes.