Heliodor or Golden Beryl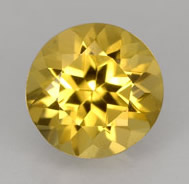 Beryl from Madagascar
Most gem buyers are well acquainted with the most famous members of the beryl family - emerald and aquamarine. Some are also familiar with the salmon-pink beryl known as morganite (named after the American banker and gem collector, J.P. Morgan). Not so many people are aware that there is also a lesser known member of the beryl family which is actually the most available and affordable; golden beryl.
The first major deposit of yellow golden beryl was found in Namibia in 1913 by a German mining company. They named it heliodor from the Greek for "gift from the sun", and hired a famous designer, Lucas von Cranach, to create a fabulous set of jewelry for Kaiser Wilhem II and his wife. Heliodor gained international fame as a result, but it proved to be shortlived because when the war intervened, heliodor was soon forgotten.
Additional deposits of golden beryl have been discovered in Brazil and Madagascar, and these gems are now widely available. They tend to have excellent clarity and can often be found in large sizes. The use of the term "heliodor" seems to have declined somewhat, and there is some disagreement over the use of the terms "heliodor" and "golden beryl".
According to one well-known gemological reference (Walter Schumann, Gemstones of the World), the term heliodor refers to the light yellow-green color of beryl. However, Schumann goes on to note that "since there is no clear distinction possible in the yellow and green-yellow tones in comparison to golden beryl, heliodors are generally rejected as an independent precious beryl variety and rather are counted among the weak-colored golden beryls".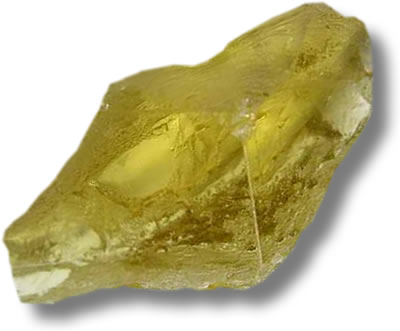 Heliodor Golden Beryl Rough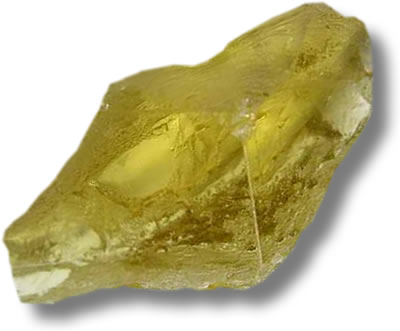 Heliodor Golden Beryl Rough
Golden beryl has a hardness of 7.5 to 8 on the Mohs scale, so it is suitable for all kinds of jewelry. Golden beryl colors range from the weak yellow-green of heliodor to lemon-yellow and golden-yellow. The coloring agent is iron.
Golden beryl deposits have been found in Brazil, Madagascar, Namibia, Nigeria, Sri Lanka and Zimbabwe. Probably the largest cut golden beryl in the world is the flawless 2,054 carat stone on display in the Hall of Gems of the Smithsonian Institution in Washington D.C.