Jul 20, 2020
Updated Jul 20, 2020
Gemstones for Pets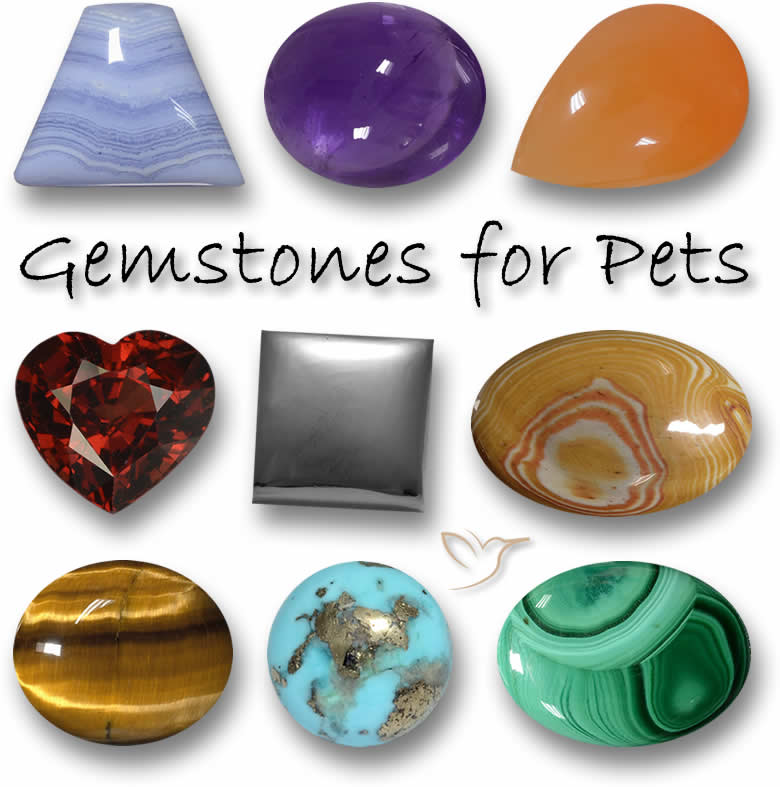 Introduction
Gemstones have been well-documented as great spiritual and physical healers for thousands of years going back to the dawn of mankind's civilization but why should only us humans reap the benefits?
Our pets can become as much part of our families as children, aunts and grandmothers so we want them to have long healthy lives and a well placed gemstone can help.
Just like us, pets can suffer from a variety of ailments and psychological issues and different gemstones can treat or alleviate these symptoms, providing comfort and reassurance.
In fact, animals can sense forms of energy that are beyond our perception including magnetic and electrical fields as well as the vibrations given off by certain gemstones.
We have gathered together just some of the gemstones we feel are perfect for your pets.
There are a variety of ways to introduce spiritual gemstones into your pet's life.
Place gemstones in or under your pet's bed – if they are small stones, place them in a soft pouch or bag. If your pet lives in a cage, you can wire some stones to the side or they can be part of the habitat in an aquarium or terrarium.
Attach gemstones securely to a collar or harness so they can be next to your pet all day. Just ensure that the gemstones cannot be swallowed by your pet – very few will cause any lasting damage but it is a messy business getting them back!
Make gemstone elixir for your pet to drink or bathe in. (Be aware certain gemstones are toxic so check first)
If your pet has a favorite spot or 'hang out' place some decorative gemstones in this area – you may find your pet will be even more drawn there with a powerful gemstone nearby.
Okay, let's begin. I think we shall just do them in alphabetical order so there are no favorites.
Gems for Pets / Emotional Connection

Gemstone

Emotional Issue

Blue Agate

Calming

Amethyst

Stress Relief

Carnelian

Boosts Courage

Garnet

Cheerful

Hematite

Soothing

Jasper

Grounding

Malachite

Protective

Rose Quartz

Love

Tiger's Eye

Encouraging

Turquoise

Comforting
Gems for Pets / Physical Connection

Gemstone

Emotional Issue

Agate

Inflammation

Amethyst

Pain Relief

Carnelian

Digestive System

Garnet

Reproduction

Hematite

Blood Circulation

Jasper

Constipation

Malachite

EMF Protection

Rose Quartz

Cardiovascular

Tiger's Eye

Recuperation

Turquoise

Detoxifying
Gems for Pets / Chakra

Gemstone

Emotional Issue

Blue Agate

Throat

Amethyst

Crown

Carnelian

Sacral

Garnet

Root

Hematite

Root

Jasper

Root

Malachite

Heart

Rose Quartz

Heart

Tiger's Eye

Solar Plexus

Turquoise

Throat